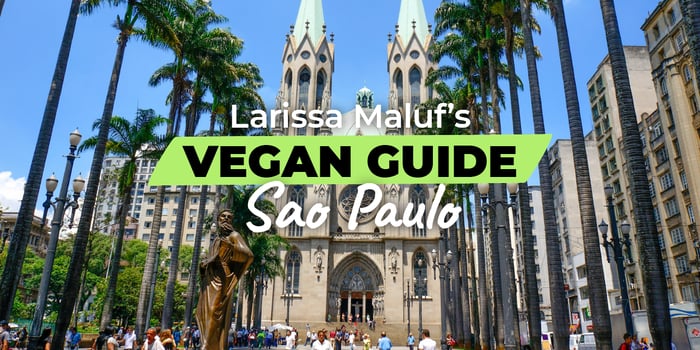 Sao Paulo, the fourth-largest city in the world, is big on culture, food, and art. More recently, vegan food is catching up too. According to the IBOPE (Brazilian Institute of Public Opinion and Statistics), 14 percent of the population are vegetarian, and plant-based companies are increasing at 40 percent annually.
Larissa Maluf, our contributor for this month's guide, gives us the scoop on her favorite vegan and vegan-friendly restaurants to dine at. She credits the change to consumers who are becoming aware and demanding vegan options from stores and restaurants.
Is Sao Paulo a vegan-friendly city? She describes it as an "extremely vegan-friendly place" due to the affordability and variety of options. Apart from being an active member, Larissa Maluf works as the communications and project manager for the Brazilian Vegetarian Society. She's also a volunteer with Vale da Rainha Sanctuary, one of our non-profit partners.
She has been an animal activist with Alpa Limeira (ALPA) since 2013. The NGO initially focused on caring for pets, but once they received complaints about animal abuse cases in factory farms, they started rescue missions for farm animals.
"At this point, I realized there was no difference between animals we have at home and the animals that suffer in the industry."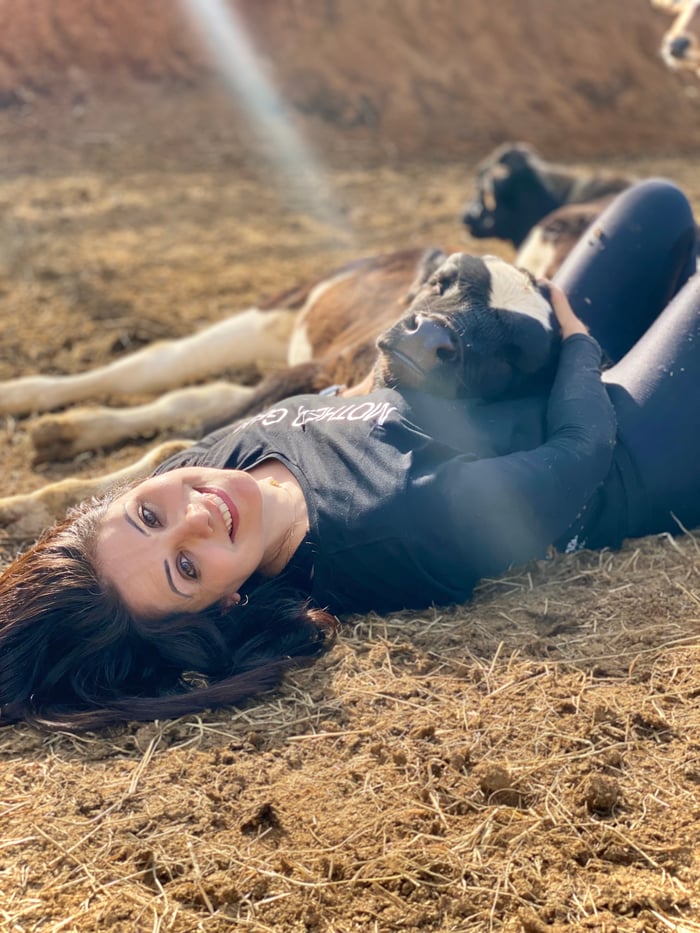 Photo: @larissamaluf
Larissa started to follow Meatless Monday (a movement to discourage people from consuming meat on Monday). Two years later, she came across a video of a cow being torn apart from her baby. This was a turning point in her life and made her quit animal products altogether.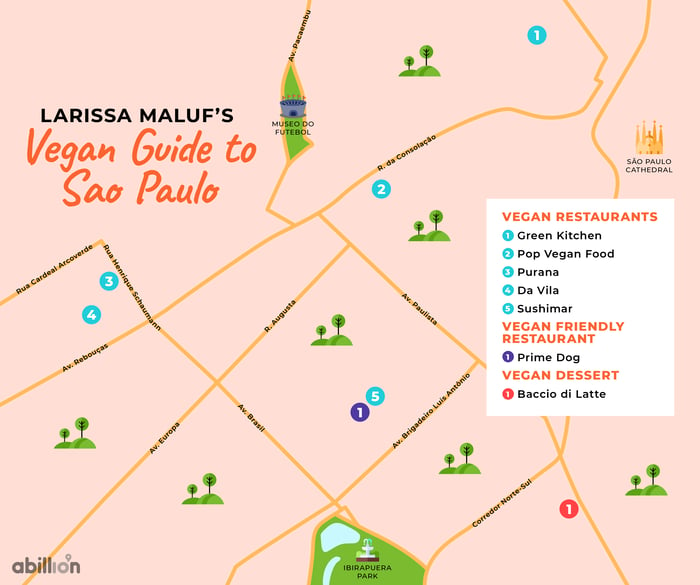 Vegan Restaurants
Sao Paulo has long been a magnet for pizzas, and the city celebrates Pizza Day every year on July 10th. Pop Vegan is one of Larissa's favorite restaurants to grab a slice. The founder was inspired to have a place popular enough with affordable price points. She says, "they have a self-service system for lunch including salads, rice, beans, a "vegan cheese" pastry and chocolate cake for dessert." Larissa's top two picks from this spot are the mushroom pizza and the lemon pie for a sweet indulgence.
Green Kitchen is the city's first cloud kitchen serving plant-based food. The founders, Daniele and Fabio Zukerman, started in 2018. Since then, they have helped in functions related to the production, distribution, restaurants, and delivery service centers that value healthy food and cause less environmental damage. It is located in the central area at Sao Paulo, Selina Hotel.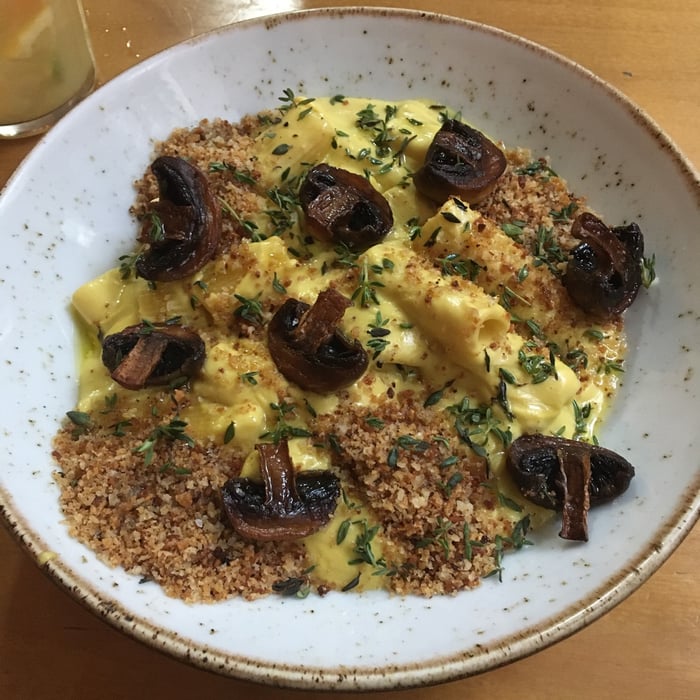 Mac and cheese. Photo: @diogof
Larissa says the kitchen opens throughout the day and is known to have one of the best burgers in town. "They are good at mimicking non-vegan food to look like vegan ones." According to Larissa, must-tries include the Pancetta, a vegan take on pork belly, and the burger with "eggs."
For a boozy vegan catch-up over lunch or dinner, Larissa recommends visiting Da Vila. She reviews it, saying, "it's one of the places you'll want to sit and try a bit of the entire menu." All their dishes are gluten-free, including the beer. The restaurant is in the neighborhood Pinheiros, equally well known for its trendy cafes and art galleries. Why should you visit this spot? Everything is served fresh and healthy. Plus, the ambience and service are great, Larissa tells us.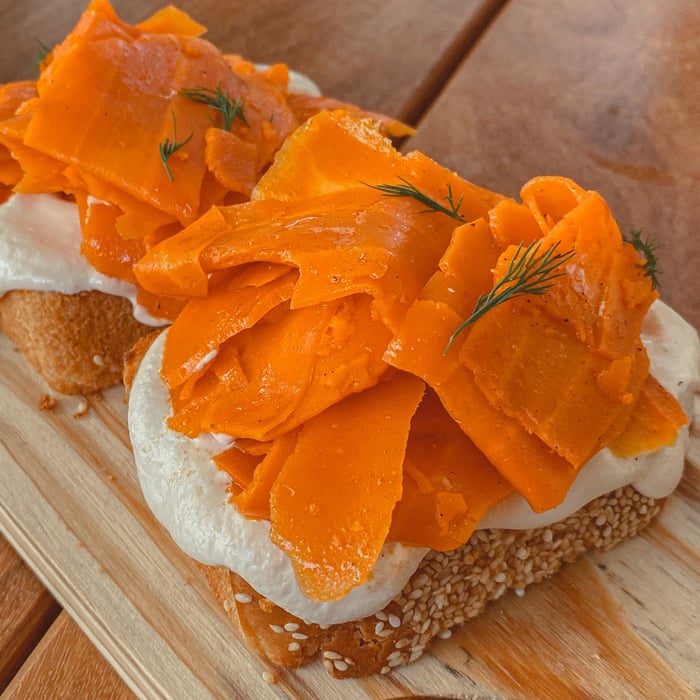 Tostada defumada. Photo: @veggiegabis
Purana Co hopes to inspire customers to connect nature through food with its menu. Larissa says the beautifully decorated space is so comfortable that you can spend long hours trying everything on the menu. It's one of her favorite brunch places, but they also offer lunch and dinner dishes. Get their avocado and mushroom toasts, barbecue tofu, and buddha bowls for hearty lunch options.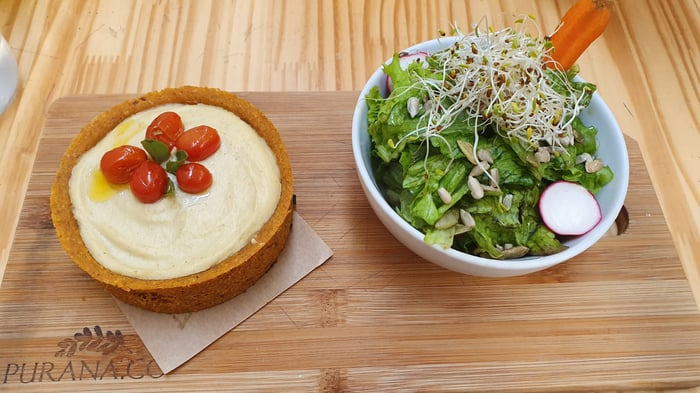 Torta de painço. Photo: @larissamaluf
Prime Dog is a casual joint for vegan hotdogs and burgers. There is something for everyone at this location. Larissa says, "It was one of the first fast food places in the city serving vegan and vegetarian options." Got late-night cravings? This is the place to visit with your friends. She recommends trying the Burger do Chef (Chef's Burger) with tofu. Other popular items are sandwiches and the lunch sets with falafels and meatballs.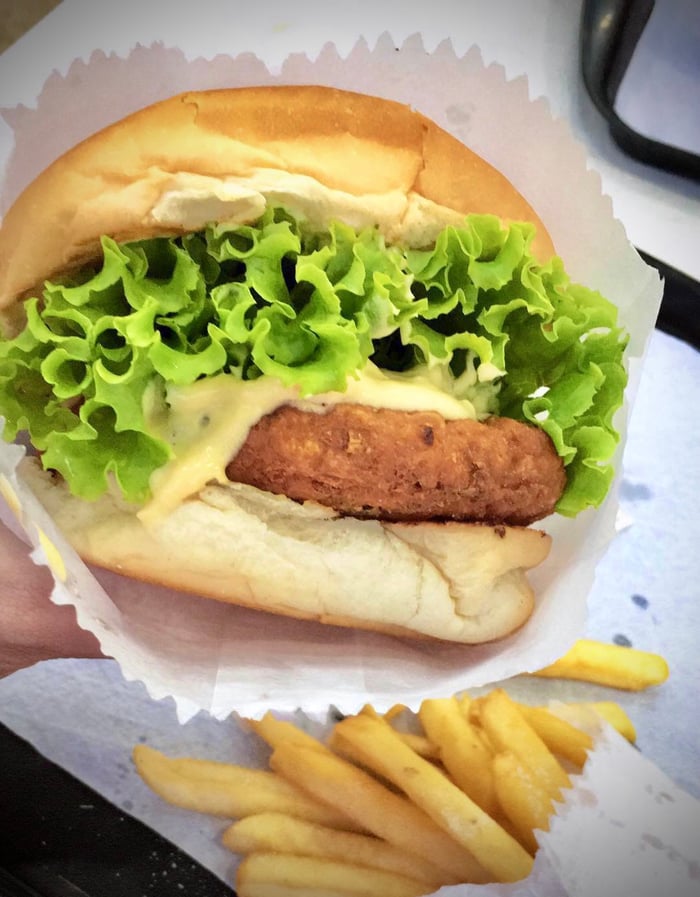 Vegan hamburger. Photo: @larissamaluf
Sushimar Vegano is the place to visit for vegan Japanese food. It certainly lives up to its reputation as it's the first vegan Japanese restaurant in the city. Some must-tries are the coconut nigiri, the red cabbage salad with tomatoes and the shiitake gyoza. Larissa says, "because all their dishes are beautifully presented, you can write lots of reviews on abillion." Customers can order two ways: menu-based or an all-you-can-eat style. Pro tip: come here early, or be prepared to wait in a long queue!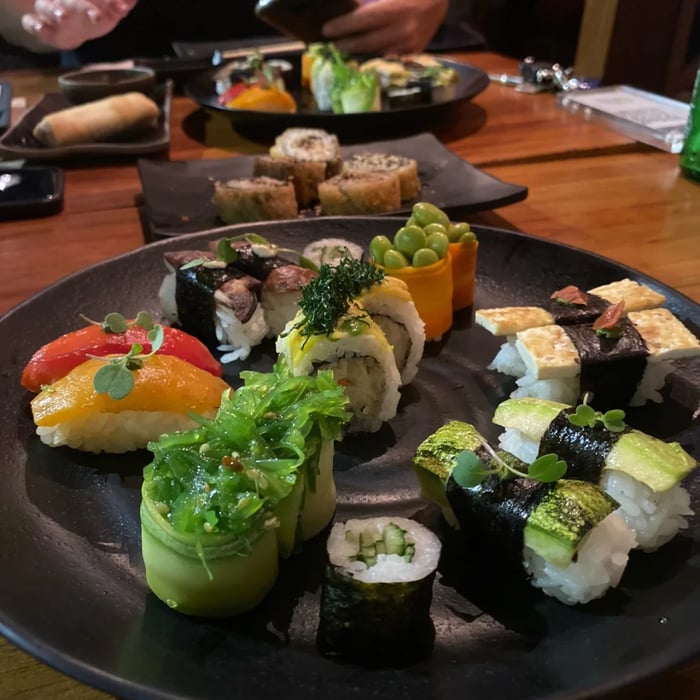 Rodízio Vegano. Photo: @inazurcher
It's all about the ingredients at Bacio di Latte. The gelato shop was founded in 2011 by two brothers, Edoardo and Luigi. Born in Milan, Edoardo completed his degree in 2009 and volunteered at a hospital in Northern Brazil. While he was on his journey back home, he learned about the craze of gelato in Sao Paulo and they were in short supply.
Crema De Cioccolato E Avelã. Photo: @larissamaluf
This inspired the brothers to start a gelato shop made with top-notch ingredients that pay homage to their hometown in Milan. Currently, this Italian gelato chain has more than 140 locations with vegan options. Larissa recommends trying their chocolate and hazelnut (Cioccolato & Avelã) made from oat milk.
Check out the Sao Paulo collection here. If you're a member who is interested in sending your guide to your city. Comment below and one of our staff members will get in touch.