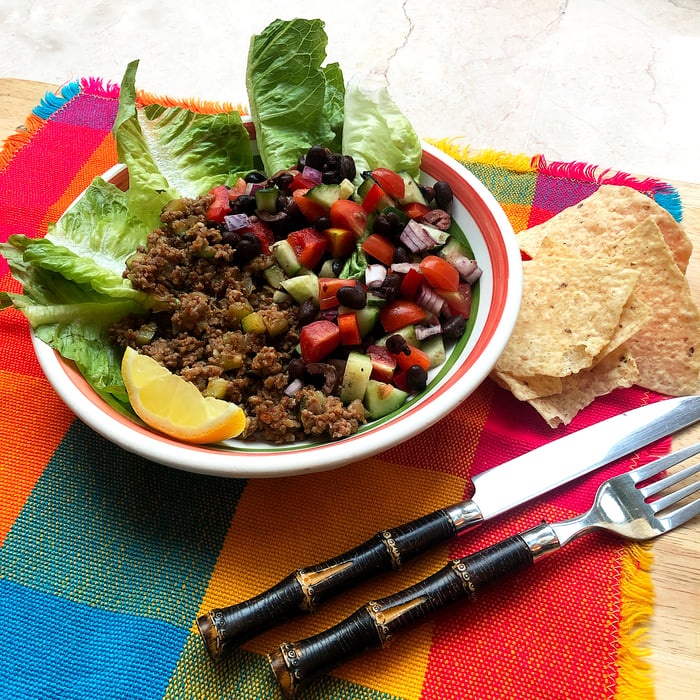 Whether it's Fiesta Friday or Taco Tuesday, this dish is perfect for satisfying my family's craving for Mexican food. I tweaked this recipe based on many others I've seen and used over the years to make it my own. It really is a dish that can easily be modified to suit exactly what you love.
Ingredients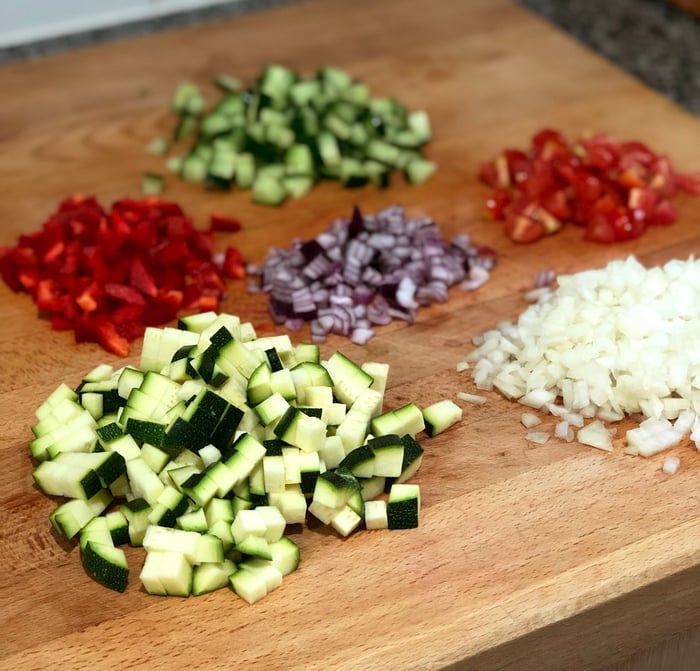 To cook
5 tbsp taco seasoning (you could use store-bought seasoning, or mix together spices and herbs you have in your home)
1 lbs or 450g ground mock meat of your choice
1 yellow onion, diced
1 zucchini squash, diced
To assemble
1/2 red onion, diced
1/2 cucumber, diced
1 1/2 cups capsicum any color, diced
1 1/2 cups cucumber any variety, diced
1-1 1/2 cups tomatoes, diced
1 avocado peeled, pitted and diced
1 small can sliced black olives
10 oz or 4 cups romaine lettuce, washed and cut
1/2 cup canned black beans drained, rinsed
10 oz or 4 cups tortilla chips crushed OR whole tortilla chips on the side
1 small handful cilantro chopped (optional)
Method
In a sauté pan, heat olive oil over medium heat. Add the yellow onions and zucchini and sauté for 2-3 minutes. Add the ground mock meat and taco seasoning and cook until done, stirring around frequently. Remove from heat and set aside to cool.

In a large bowl, combine all the remaining ingredients. Toss together evenly. Once the meat has cooled almost to room temperature, add it and mix until everything is coated evenly. Serve immediately.