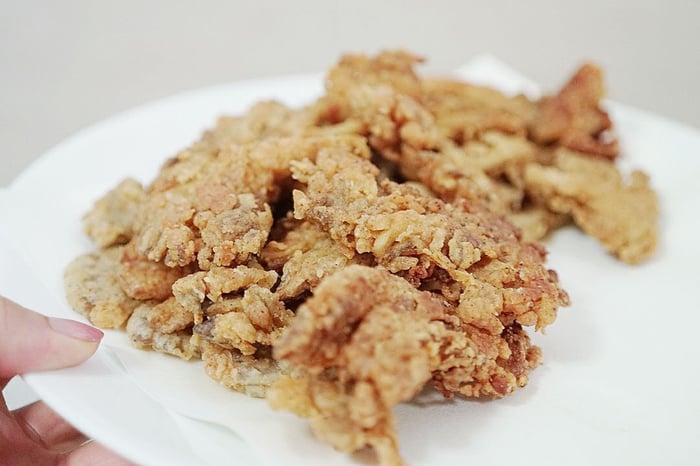 My boyfriend loves fried chicken and I love a good snack. So, I thought it would be fun to cook together in between watching our movies on a weekend. We nailed the crunch and the flavor was reminiscent of the buttermilk chicken I used to have, all thanks to cashew yoghurt and cashew milk!
Serving: 1-2
Preparation time: 3 hours 20 min
Cooking time: 10-15 min
Ingredients
The Marinade
100ml of Cashew Yoghurt (I used Nush)
200ml Cashew Milk (I used Rude Health)
1.5 tbsp of Lemon Juice
1 tsp of Salt
The Batter
150g of Plain Flour
1/4 tsp Black Pepper
1/2 tsp Cayenne Powder
1/2 tsp Paprika
1/2 tsp of Garlic Powder
The "Chicken"
400-500g Oyster Mushrooms, or 4 medium to large pieces of King Oyster Mushrooms
Vegetable Oil (or your choice for frying)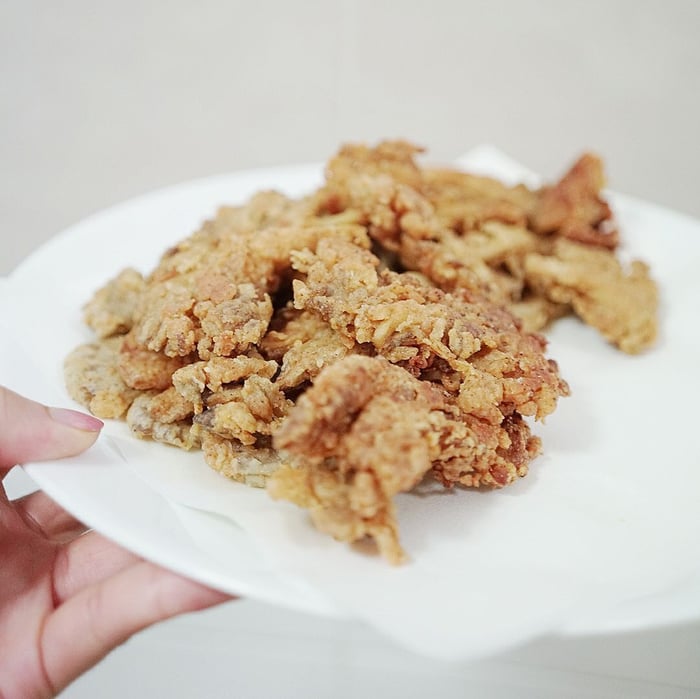 Method
1. Assemble marinade into a bowl, whisk well and place in the fridge to chill for 5-10 mins.
2. Cut the King Oyster Mushrooms into four strips from the bottom. Ensure that they're cut into considerable pieces for the seasoning to stick well to your "chicken".
3. Place the Oyster Mushrooms/King Oyster Mushrooms in a bowl with the buttermilk marinade. Ensure that the mushrooms are well-marinated.
4. Cover and refrigerate for 3 hours for the mushrooms to soak in the marinade. In the meantime, assemble the batter. This is also a perfect time to prepare another dish or just watch a movie!
5. After 3 hours, place each mushroom in the batter and toss well until it's well coated.
6. Heat up a deep pan with vegetable oil-filled halfway on low heat. When the oil starts bubbling, transfer mushroom pieces a few at a time to fry.
7. When frying, use tongs to flip periodically, ensure it's fried to golden brown and/or until the pieces float.
8. Remove from oil and put it over a cooling rack over a tray to remove any excess oil.