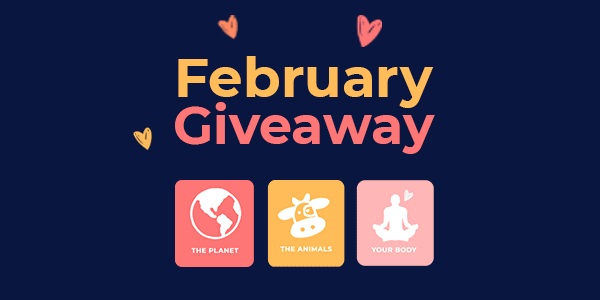 We want to thank everyone who participated in our February contest and helped make it a success!
The 3 winners who won #abillionlove challenge are
A big thank you to all the winners!🏆
Thanks to everyone who participated and helped make this contest a success! Keep spreading the love!💚
Check out our March Challenge support girl's education and stand a chance to win the Kinder beauty. The contest is worldwide.
---
Love's in the air! This February, take some time to give love to our planet, the animals, and your body. Post at least 10 reviews in the month of February with the hashtag #abillionlove to enter the giveaway. Each additional review you post increases your chances of winning. What's more? Your reviews continue to count towards the donations, so your favorite charity partner gets all the more support and love from you!
Join our "Spread the love" challenge and 3 lucky winners get to choose one of these 3 amazing prizes:
- Plant 200 trees under your name on onetreeplanted.org.
- Donate $200 to one of our 60 non-profit partners of your choosing.
- 1 Year subscription of Alo Moves, an at home workout platform.
If you choose to donate to any of our animal sanctuary partner, the $200 will be on top of any amount that you raise through your reviews. The challenge is worldwide and starts from 1st February to 28th February (11.59 pm EST).
So, what are you waiting for? Share the love, spread the love, show the love!
Terms and Conditions
This giveaway is open to all abillion members with a registered email account. All reviews have to meet abillion's community guidelines. Prizes are as stated and are subject to availability. Winners will be chosen based on the quality of images, likes, and comments for all the reviews within the period. The winners will be announced on 1 March via email. All decisions made by abillion will be final. We'll send an email asking for the winner's address and the prizes will be delivered to you! The prize is as stated. By participating in the competition, you're agreeing to the terms and conditions.