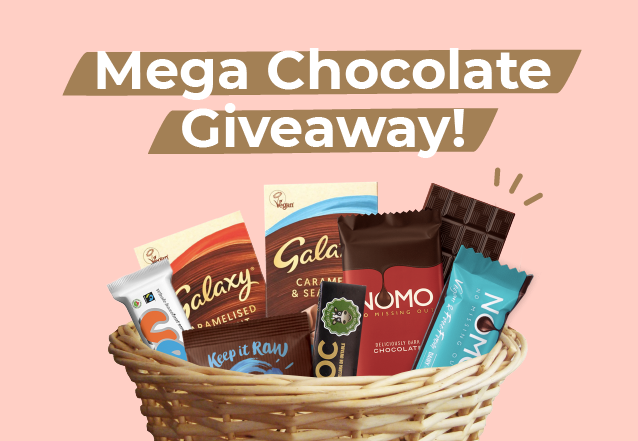 We want to send a big thank you to everyone who participated in our Chocoholic contest and helped make it a success!
DRUMROLLS.... Presenting to you, the winners of the Chocoholic challenge.
The 11 lucky winners who won the best-rated dairy-free chocolates are:
Congratulations Winners! 🏆
Thanks to everyone who participated and helped make this contest a success!
Check out our mega December Giveaway for a chance to win an iPhone 12 and other exciting prizes! The contest is open from 1st December to 25th December. Enter Now!
---
Ever wondered if chocolates could hit that sweet spot between healthy and delicious?
Enter vegan chocolates - guilt-free and luscious!🍫
Calling all chocoholics to join our fantastic giveaway and win up to $500 worth of award-winning dairy-free chocolates.
Put on your creative hats and start reviewing products or dishes all made with chocolate. Whether you like it in your milk, pizza, or lip balms, we want to see it!
To qualify:
Review at least 10 chocolate-flavored products or dishes with the hashtag #chocoholic on each one.
From milkshakes to yogurts to lip balms, anything chocolaty counts! The more you post the better your chances of winning.
Date: 1st November to 25th November
What's up for grabs?
10 members with the best reviews will win a Christmas Gift Basket of the Top 20 Chocolate Award winners 2020 (worth $200) and one member will win a grand prize worth $500 which will be a year's supply of chocolate. The winners will be announced on 27th November.
Check out our #chocoholic for some inspiration!
Terms and Conditions
This giveaway is valid for all abillionveg members with a registered email account. The reviews have to meet abillionveg community guidelines. The prizes are as stated and are subject to availability. The winners will be chosen based on the quality of images, likes, and comments for all the reviews within the period. The winners will be announced on 27th November via email. All decisions made by abillionveg will be final. We will send an email asking for the winner's address and the prizes will be delivered to you! The prize is as stated. Entry into the competition will be deemed as acceptance of these terms and conditions.