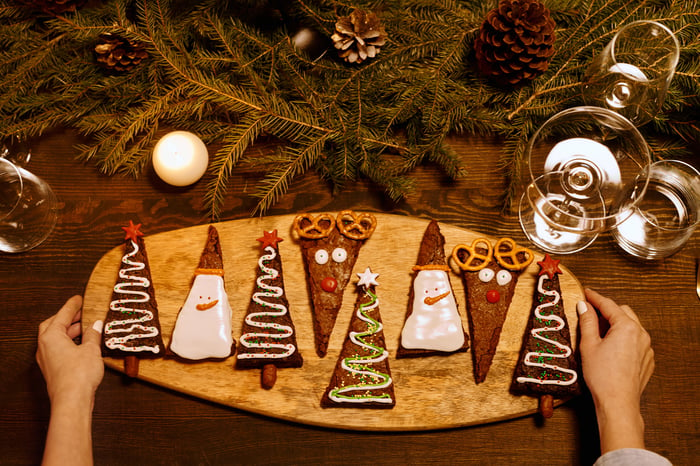 The season of joy's here, and is there a better way to spark joy than with food?
Check out these fun-filled treats to make as you wait for 2021!
Christmas Granola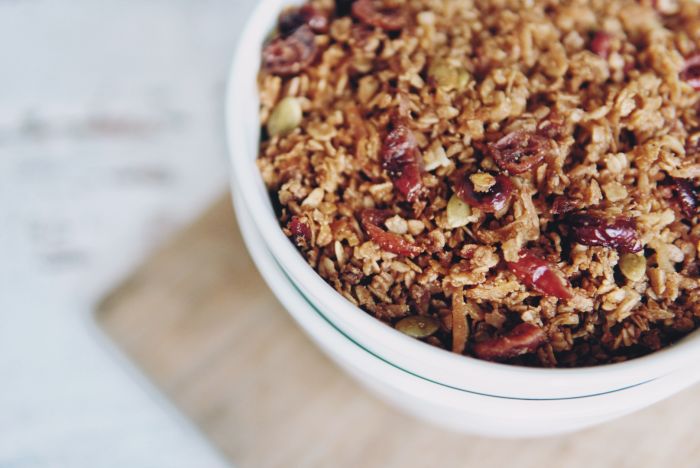 Start your mornings right, with this power-packed granola recipe. This sweet-salty recipe is loved by young and old!
Cinnamon Rolls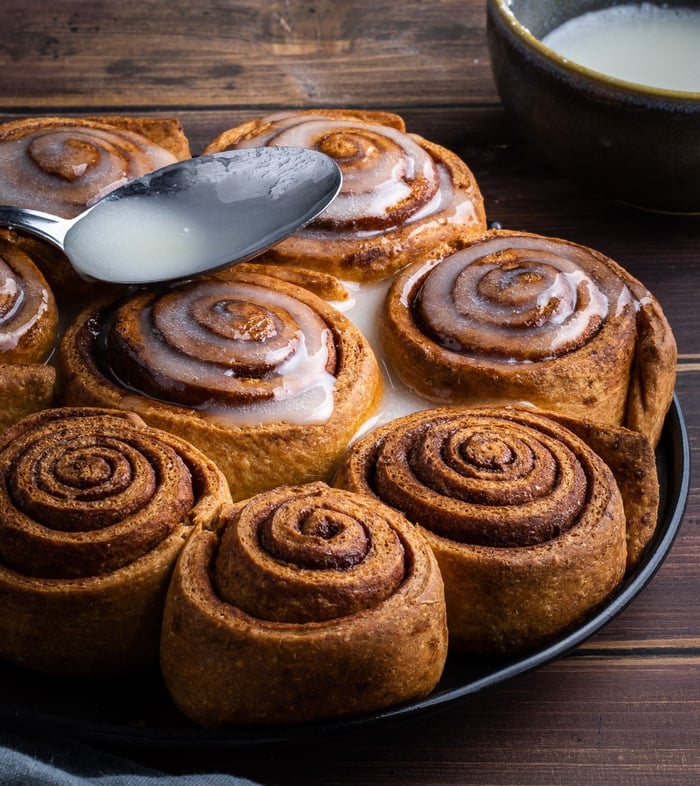 As the smell of cinnamon wafts through the home, you can't help but feel like celebrating! So, beat the blues and bake these super easy cinnamon rolls!
Chocoholic Cannoli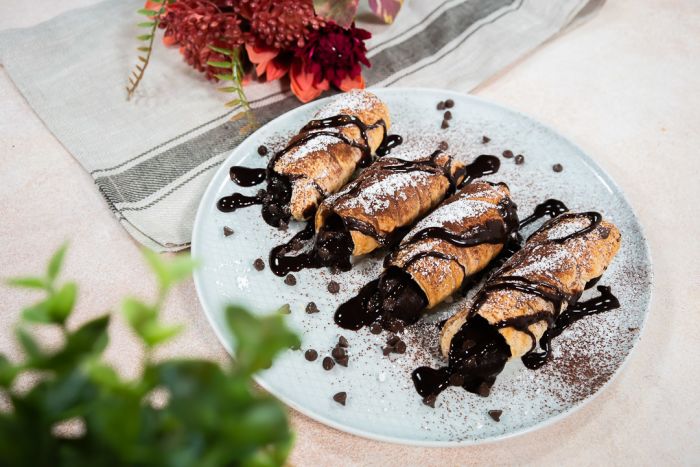 Our brains can't differentiate between chocolate and love. So, make your loved ones fall in love by baking these easy vegan chocoholic cannolis for them today.
Coconut Cake with Cashew Buttercream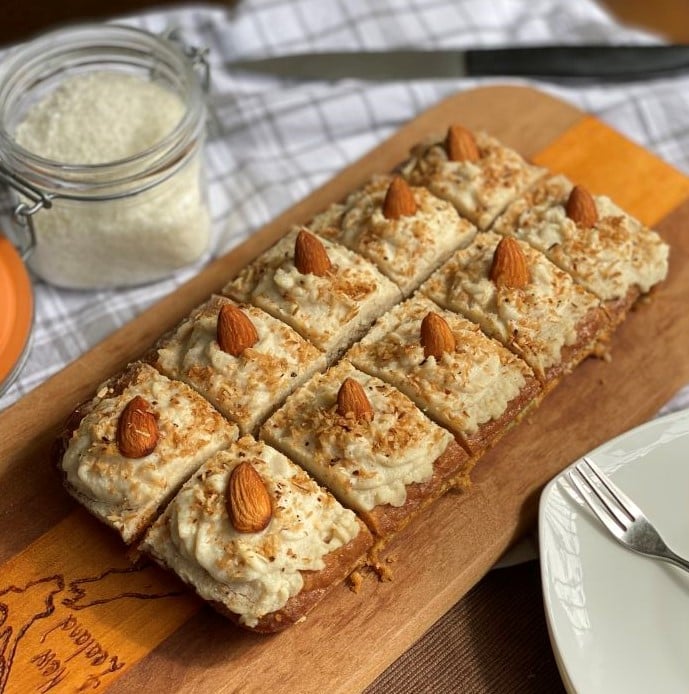 Hosting a Christmas tea party? Surprise your guests with this delicious coconut cake with cashew buttercream. The cake is so light and pairs perfectly with the cashew frosting!
Vegan Bombones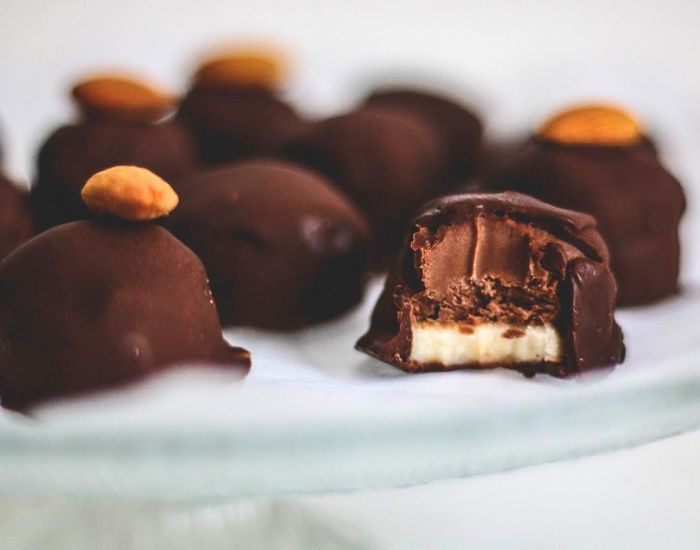 Bring magic to your home with these simple 30-minute Bombones. Made with chocolate and bananas, these are so good, and they'll just melt in your mouth!
Raw Berry Bites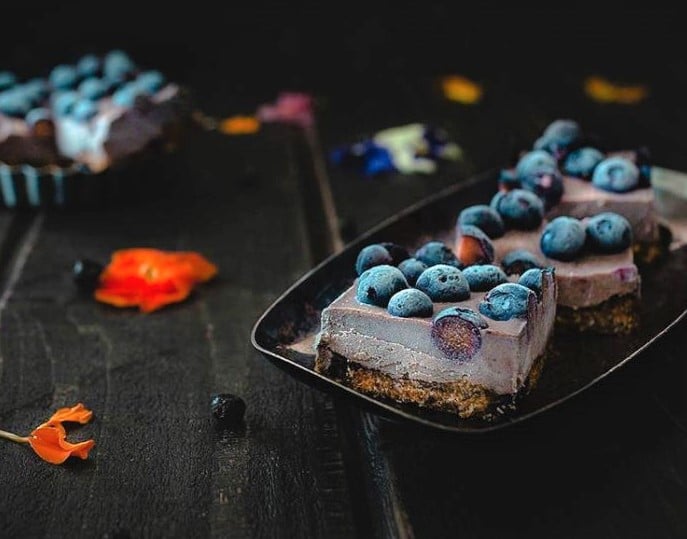 You won't believe how easy it is to make these raw berry bites. Just blend all the ingredients and freeze overnight. You, literally, can't mess this one up!
Raw Chocolate Raspberry Avocado Cake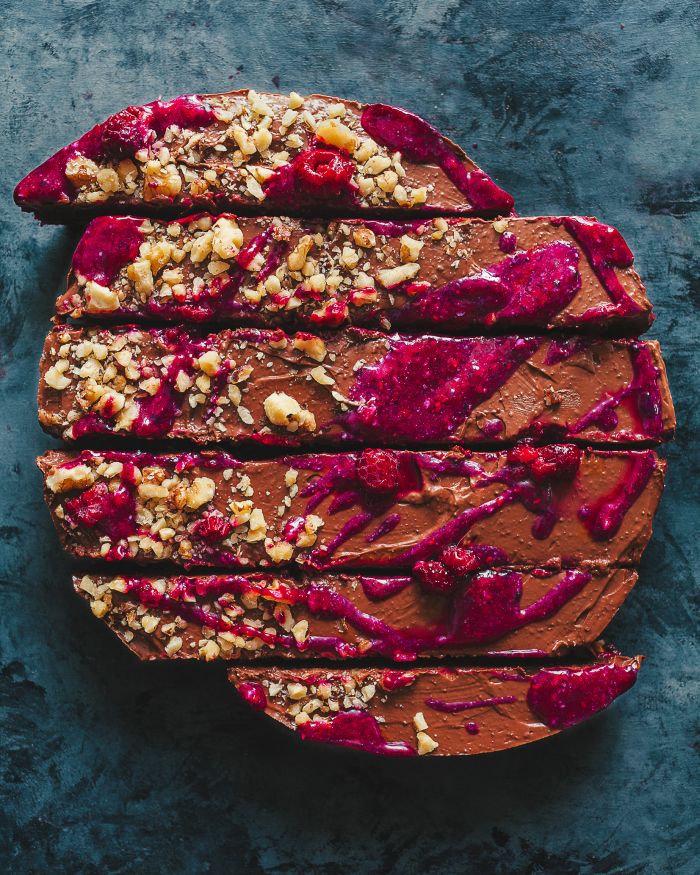 This no-bake drool-worthy chocolate avocado raspberry cake is so cool! Dark decadent chocolate meets creamy avocados and tart raspberries to give us the best dessert in the world!
Very Berry Chocolate Brownies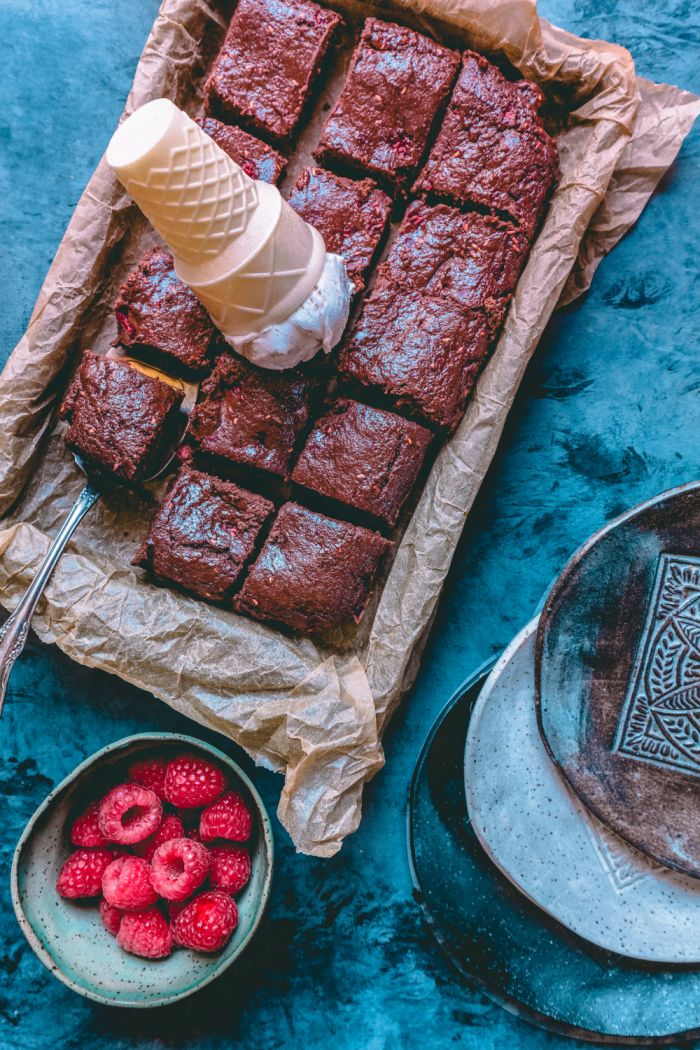 This 30-minute brownie recipe is so versatile. You can see this recipe as a black canvas and make it your own! Try various combinations of berries to create your own unique desserts.
Chocolate Mousse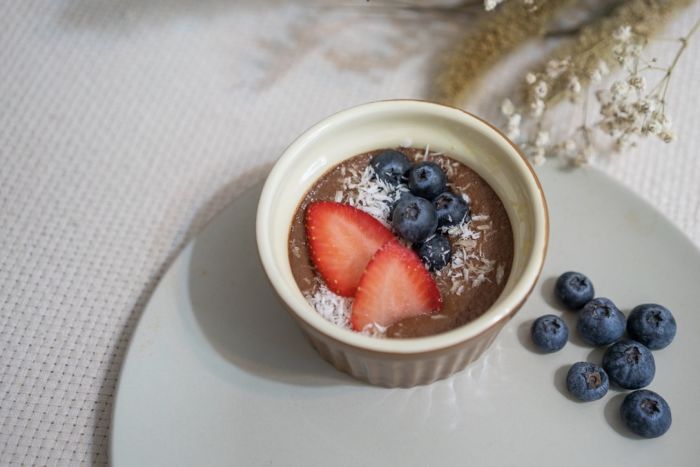 This 4-ingredient chocolate mousse is so easy to whip up, you'd be making it again and again!
Classic Holiday Chocolate Peppermint Barks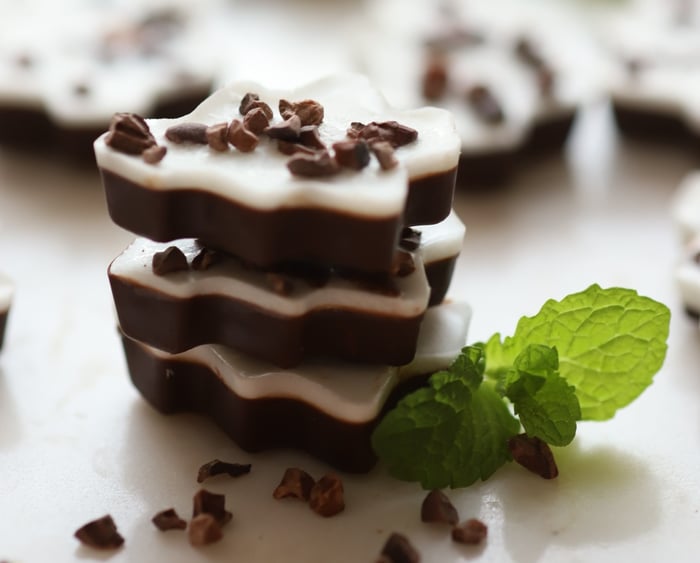 Indulge in the heavenly combo of chocolate and mint, by making these chocolate peppermint barks. These barks prove that classics are classics for a reason!
French Toast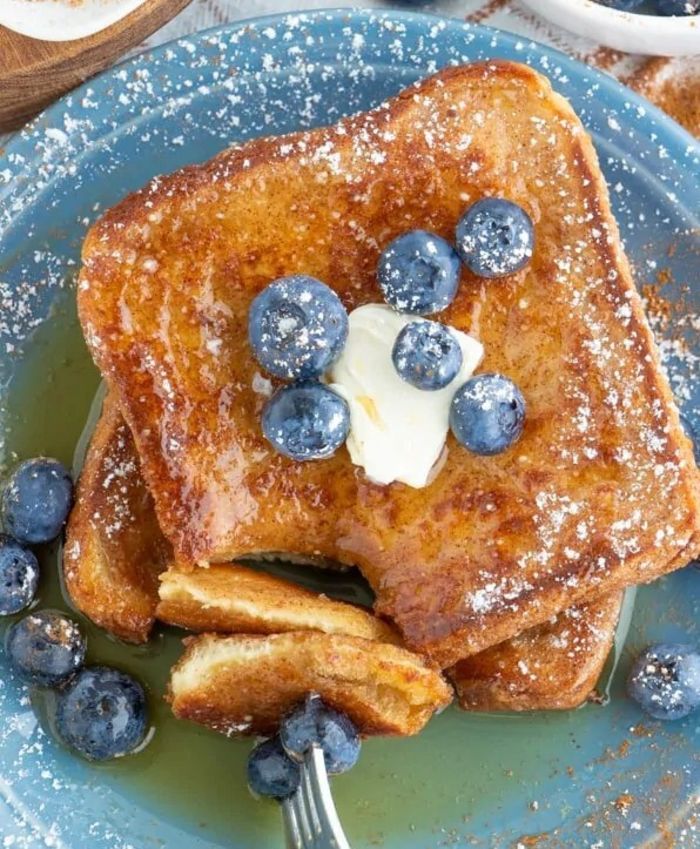 These fluffy, heavenly, pillow-soft French toasts are just so perfect to start the best day of the year! Make these and celebrate the life that you've created for yourself!