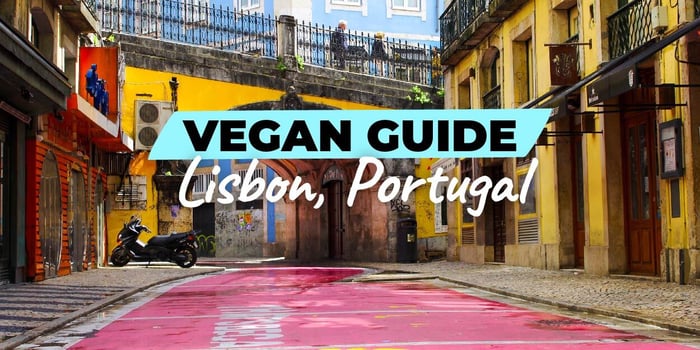 Portugal is slowly becoming a vegan-friendly destination. It might not seem like it, as the country is home to some of the world's largest seafood consumers, with a strong preference for fish. In 2017 for instance, the Portuguese ate 56.8 kg of fish and seafood per capita – that's twice the average across the rest of the EU, according to the European Commission.
Yet it's also the first country in the world that made it mandatory for public institutions like schools, hospitals, universities, and prisons to provide a vegan option. This was thanks to lobbying by the Portuguese Vegetarian Society which successfully gathered a petition with over 15,000 signatures.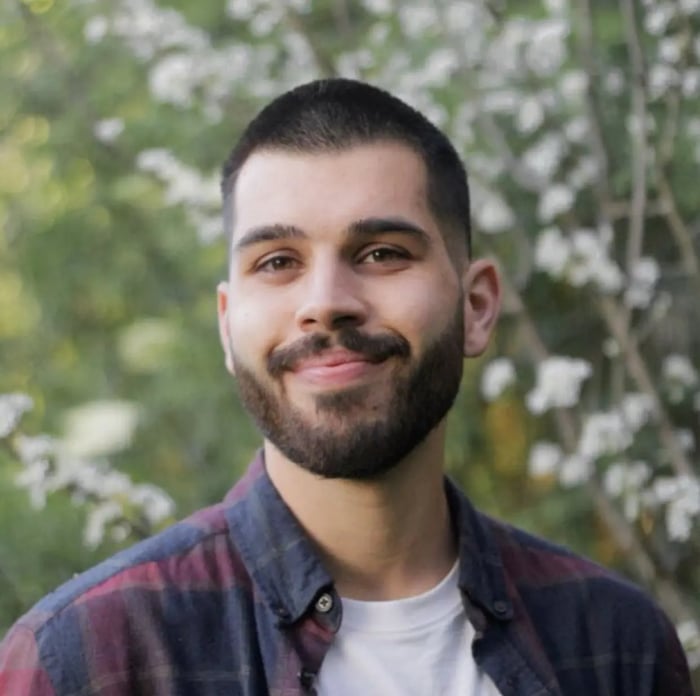 Photo: @joaoalmeida
It's a massive sign that the country is moving in tandem with many European countries facing a green wave. Just ask Joao Almeida, our Lisbon-based ambassador who has provided his favorite spots in Portugal's capital for this month's city guide.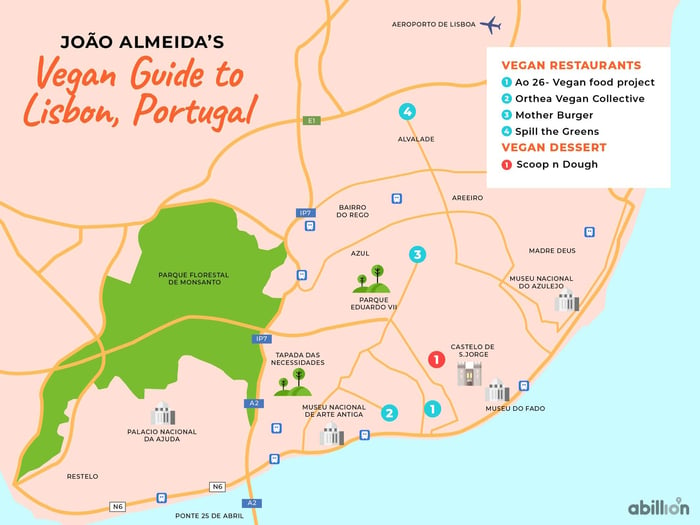 Here's Joao's top five picks that you absolutely must visit.
Vegan Restaurants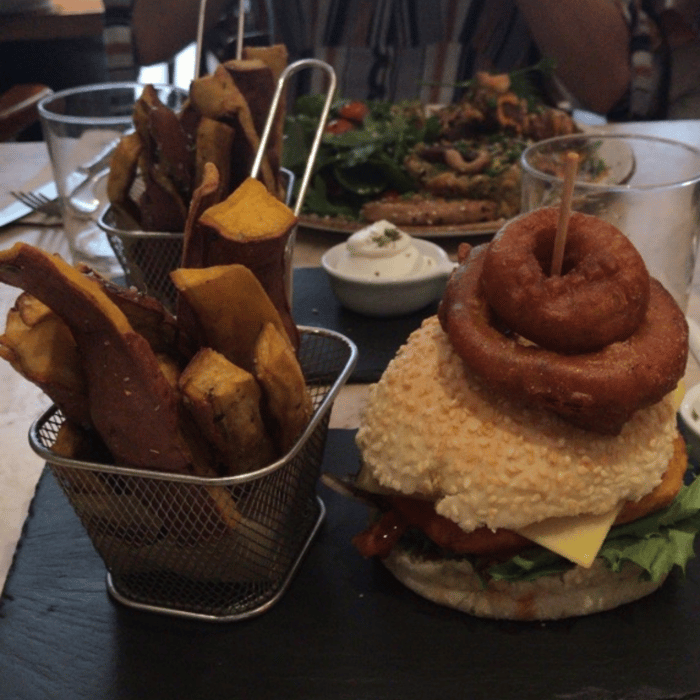 Photo: @joaoalmeida
You must visit AO 26 Vegan Food Project when in Lisbon. Joao describes it as "the most well-known place for vegans, and it's the first-ever vegan restaurant in the city!" He says the most popular dishes to order are the classic Portuguese ones, as the restaurant veganises many traditional recipes. The Francesinha, for one, is traditionally a meaty sandwich filled with steak or cured ham. The meat is replaced with seitan and vegan cheese and then covered with tomato sauce.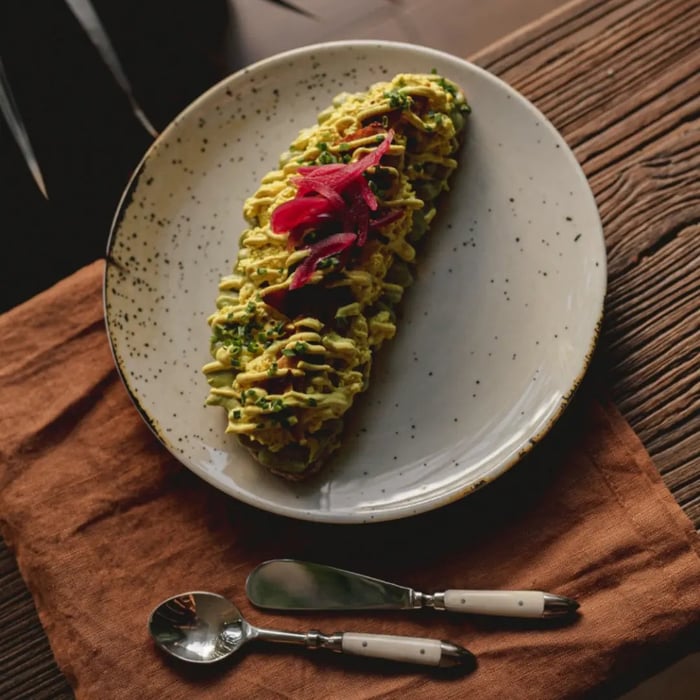 Tofu Toast. Photo: Orthea Vegan Collective
Orthea Vegan Collective was founded in 2018 by Catarina Gonçalves with an aim to create a menu with sustainable, healthy ingredients. The kitchen regularly bakes gluten-free bread without any refined sugars, and the all-day menu starts from brunch to dinner. Plus, the establishment makes fermented cashew cheeses and there is an in-house Kombucha production laboratory. Joao says, "Some of my favorite orders are the Pad Thai and the Tofu Scramble Toast. This place is also the perfect spot for vegan bakes and cheesecakes especially."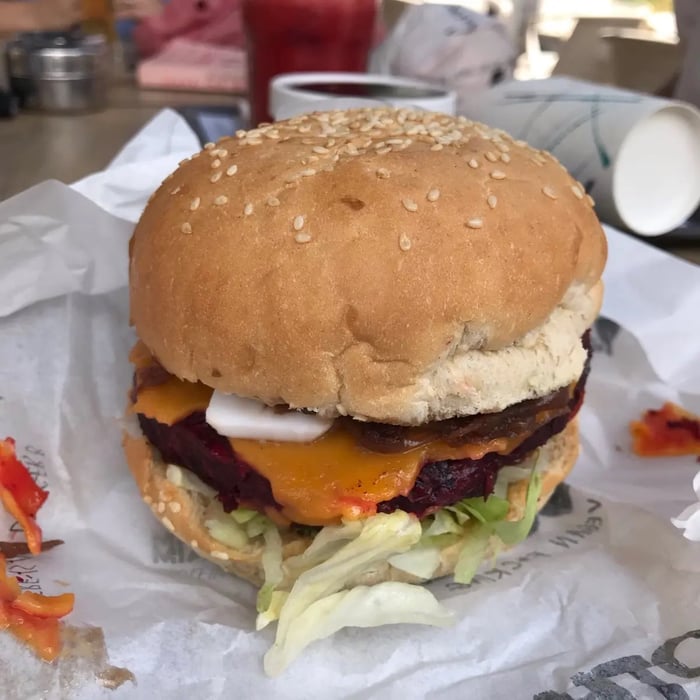 Sorry not sorry Burger. Photo: @joaoalmeida
Mother Burger is the place to be if you love deliciously sloppy vegan burgers. Most of their items feature a tofu-based, seitan patty that mimics the texture of meat. Joao recommends getting their Street Burger for the seitan schnitzel which comes with vegan bacon, cheddar cheese, caramelized onion, and the restaurant's secret sauce.
Spill the Greens
Spill the Greens may only offer takeaways, but Joao says, "It's one of the most delicious spots for a vegan across town." He recommends trying their Tempeh plate and the Merenda de chocolate for desserts. "It's a dessert that has a sweet-salty combination. Majority of the other spots that I've been to have chocolate cakes that are too sweet."
The restaurant takes its cues from the cuisine of the Mediterranean, so expect dishes like shitake mushroom feijoada (a black bean stew with mushrooms) and seitan lasagna slathered with cashew cream sauce.
Vegan Desserts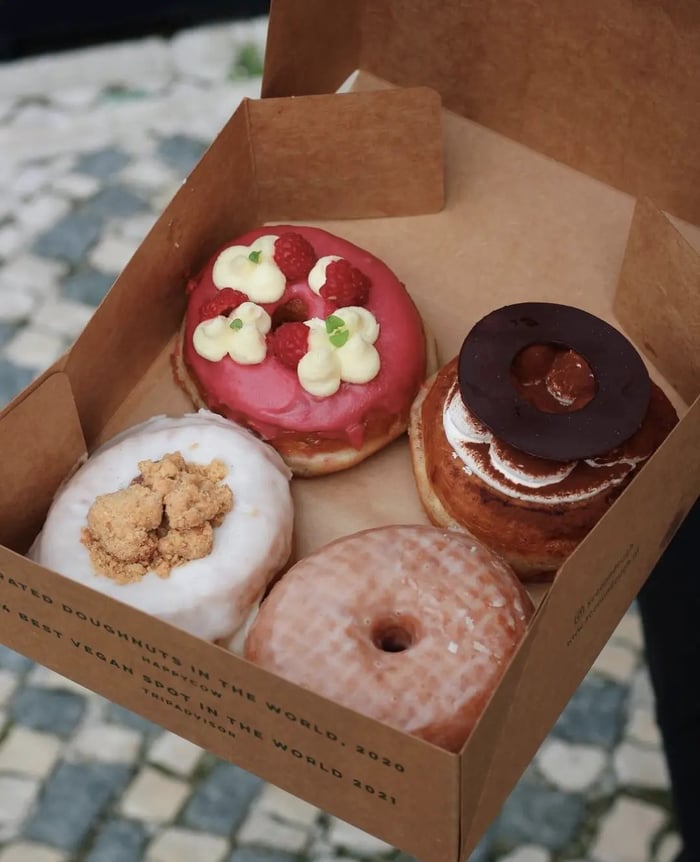 Photo: Scoop' n Dough
Scoop' n Dough, an artisanal ice cream parlor, was founded by two brothers, Darchite and Jimite. It all started when Darchite became vegan in 2015, and found it hard to enjoy ice cream with his family. The two began experimenting with vegan ice creams and donuts, selling them in small batches. Today, the founders serve up a mean slate of flavors like Raspberry, Creme Brulee, Panna Cotta, Blueberry, and even Vietnamese Iced Coffee. If you're up for a real treat, ask to have it as a donut ice cream sandwich.