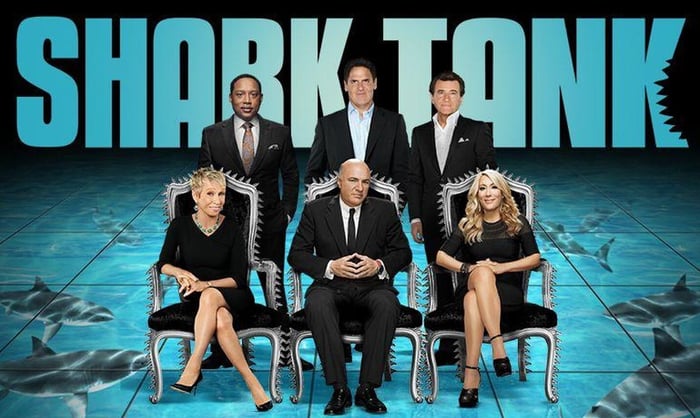 Image: ABC
Every entrepreneur has a tale to tell. The journey of challenges, opportunities, and uncertainties in starting and sustaining a business is a rollercoaster ride. Shark Tank is a reality TV show that features aspiring entrepreneurs who pitch their ideas to secure investment from billionaire investors. Shark Tank, currently in its 12th season, has seen many innovative ideas, including plant-based ones that have both sunk and swam.
The plant-based industry is worth around USD 5 billion and is projected to grow to $50 billion by 2025. The growing demand for plant-based food options has increased among consumers. abillionveg's consumer insights revealed that the vegan community has rapidly expanded across continents, and consumers are looking for more plant-based options around the world.
Here are five businesses featured on Shark Tank
1. Beyond Sushi
Beyond Sushi was the first vegan restaurant to ever pitch on Shark Tank. This sushi format restaurant replicates everything people like about sushi, just without the fish. Shark Lori Greiner and Guest Matt Higgins both took a bite into this business for $ 1.5million.
This New York City-based vegan restaurant chain has diverse options, is kosher certified, and uses high-quality ingredients. Chef and founder Guy Vaknin infuses his Moroccan and Israeli heritage in his food to appeal to vegan consumers. From dumplings to wraps, bowls to burritos, you name it, they have it!!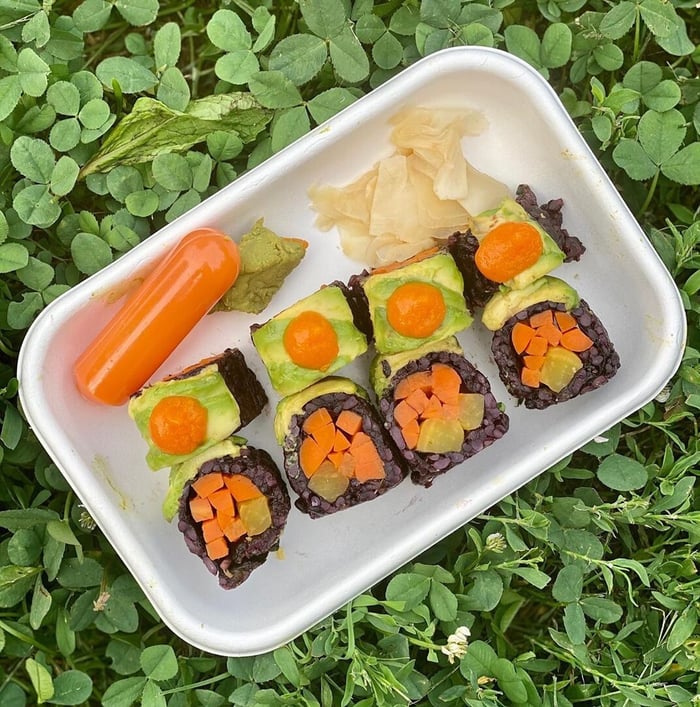 Image by @beyond sushi Instagram
Featured member review: "I'm giving this 5 stars-its one of my fave vegan options in all of NYC and I've probably had it dozens of times. Each time its been exactly what I expect. Flavorful, crunchy, fresh, and DELISH!" -@thenewfoundyorker
2. Cinnaholic
Cinnaholic uses cinnamon in so many interesting ways that'll blow your mind.
Founder of Cinnaholic Florian Radke and Shannon Radke went into the Tank seeking US $200,000 in exchange for 20 percent equity in order to expand a franchise model. And they got exactly what they wanted from investor Robert Herjavec.
Review by @crazyfuckinvegan
For Cinnaholic in 2020, business is booming. Cinnaholic has expanded to dozens of locations across the United States, with an especially strong presence in the South and along the East Coast.
Cinnaholic's gourmet, vegan, cholesterol-free cinnamon rolls are all the rage among our members! Cookie Monster, Campfire Smores, Caramel Apple Pie, and the classic Old Skool Roll are popular flavors on abillionveg.
Featured member review: "Sooooo good! This cinnamon roll easily rivals any non-vegan cinnamon roll I've had in the past. I went with Old Skool roll the first two times I went, but I'm gonna branch out and try new flavors next time." -@alaina
3. Bohana
Bohana puts an Indian twist to our favorite movie snack-popcorn! This company popularized popped giant lily seeds, which is a commonly eaten snack in India!
When Priyal Bhartia, the founder shared one of her favorite childhood snacks with co-founder Nadine Habayeb, they instantly knew that they had to introduce it to the US snack market. They went on Shark Tank and asked for $200,000 for 10% and got $200,000 loan at 9% interest for 8% equity from Mr. Wonderful, Kevin O'Leary. Bohana's episode was aired March 20, 2020 and it's too soon to predict Bohana's destiny.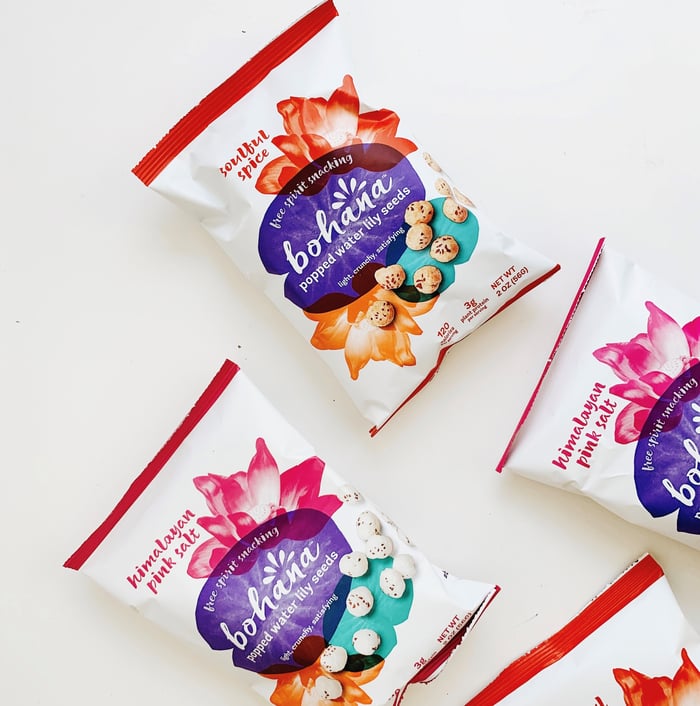 Image by @bohana
This snack's filled with protein, amino acids, antioxidants, and low sugar and fat. Flavors like Wild White Cheddar, Soulful Sriracha Spice, and Pink Himalayan Salt are popular among our members.
Featured member review: "These were good. I liked how airy they were, I really liked their packaging."-@cqasq
4. Soupergirl
Soupergirl sells vegan and kosher soups and salads made with seasonal ingredients. Founder, Sara Polon, a former stand-up comedian turned soup-maker, decided to re-invent the food system. Her mission is to inspire bigger changes one spoonful at a time. "The planet wins. The consumer wins. The community wins. The farmers win.The laborers win." We couldn't agree more.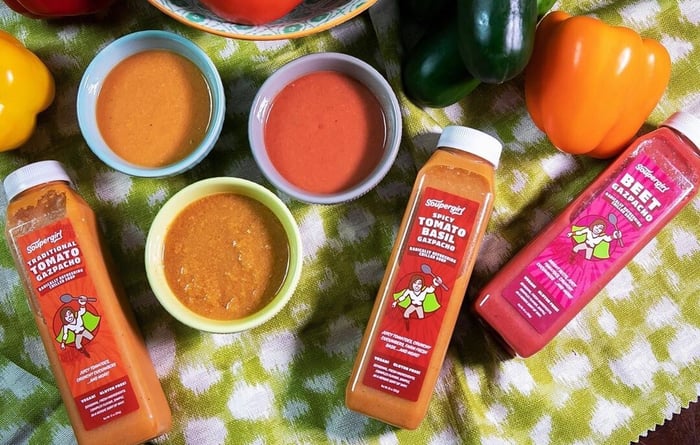 Image by @soupergirl
Soupergirl took a shot on Shark Tank but failed to convince the show's investors that their company was valued at $5 million. But Matt Higgin, the guest shark had a change of heart and decided to be an adviser.
Featured member review: "Fantastic soups! They change the menu up so you have different choices. You can also change your choices before delivery. Choose your own delivery date. Vegan and delicious." -@atillman2009
5. Wild Earth
Capitalizing on the growing interest in alternative proteins is Wild Earth, a startup developing clean alternative proteins for pets as a way to reduce the carbon footprint of the pet food industry. Founder, Ryan Bethencourt asked for $550,000 for 5% and got $550,000 for 10% from the Dallas Maverick owner Mark Cuban.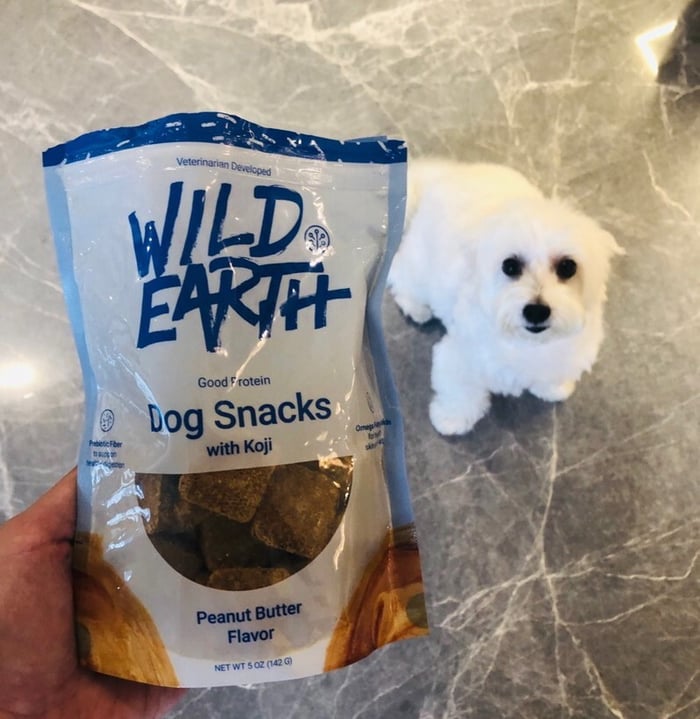 Review by @mrsgarg
Wild Earth's Good Protein Dog Snacks are free of animal ingredients, antibiotics, growth hormones, artificial preservatives, artificial colors, and mystery ingredients. The veterinarian-developed formula offers omega fatty acids, digestion-boosting enzymes, and prebiotics to support gastrointestinal microbiome. Today, their protein dog snacks are available in bigger bags and you can expect more innovative products to hit the shelves soon!
Featured member review: "This little pup Mika is a picky eater, but she loves #wildearth treat. The treat is a nice size and not too hard. We love it, especially since it's made with compassion!" -@mrsgarg
It's clear that plant-based food is a burgeoning area of business for entrepreneurs. It's no wonder the billionaires from Shark Tank are investing in the billon dollar plant-based food industry. The future is based on plants!