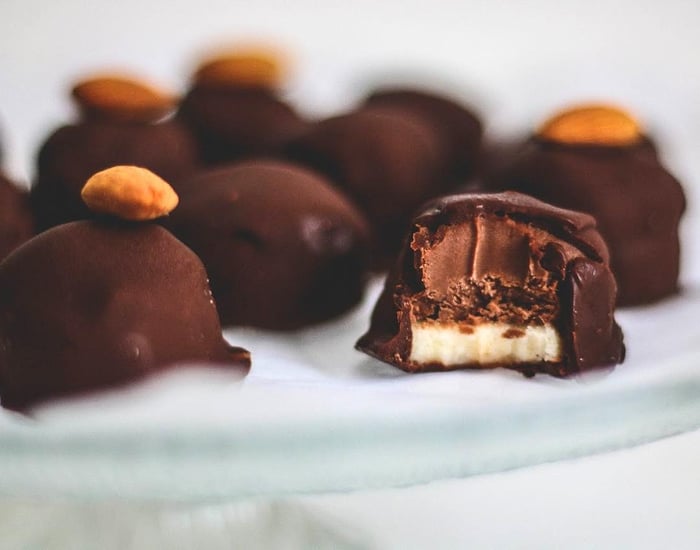 Bombon is a quick and simple tasty treat. Ideal if you're looking for a small dessert or a great party dish if you scale it up!
Vegan Chocolate Bombones
Active time: 30 minutes
Ingredients
1 large and ripe banana
1 teaspoon bitter cocoa
100g vegan chocolate, chopped
1 tablespoon Coconut oil
Vegan cocoa paste or peanut butter
Almonds
Method
In a bowl, place chocolate, cocoa, and coconut oil.

Heat for 20 minutes until melted.

Cut the bananas into 1/2 centimeter slices and freeze them for 10 minutes.

Add some cocoa paste or peanut butter on the top of the bananas and freeze again.

Coat them with the melted chocolate and decorate with an almond. Allow the chocolate to harden and it'll be ready to serve!