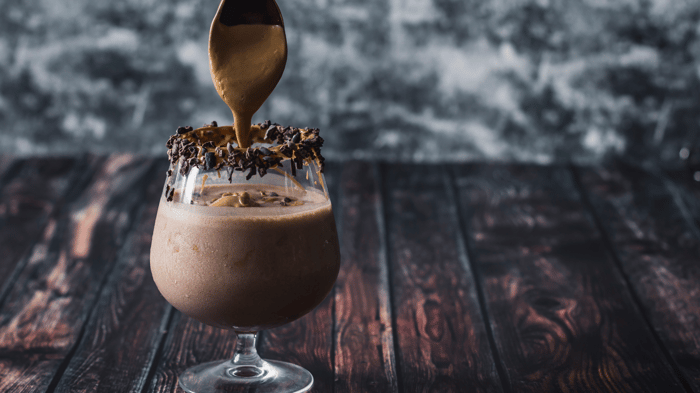 Photo: Chef Cynthia Louise
Sexy Nutty Smoothie Recipe by Chef Cynthia Louise
I went to a cafe in Uluwatu on the southern tip of Bali and ordered an oat cacao peanut butter situation. I was like, Okay, this is good, now go home and recreate this glory to a better glory.
So I did it.
Epic is the word that describes this smoothie. I wanted it to be thick and rich in flavor, so I ended up adding more cacao. It was so good that I basically felt like diving into the glass immediately.
Makes: 2 cups
Prep Time: 3 mins
Freezer-Friendly: No
Ingredients:
2 tbsp cacao powder
3 tbsp peanut butter
1 frozen banana
1/4 cup oats
1 cup coconut milk
Sweetener of your choice, as much as you like
1 tray of ice
A pinch of salt
1 cup of #GRATITUDE
Method:
Add the ingredients to your blender and blend until smooth. Enjoy!