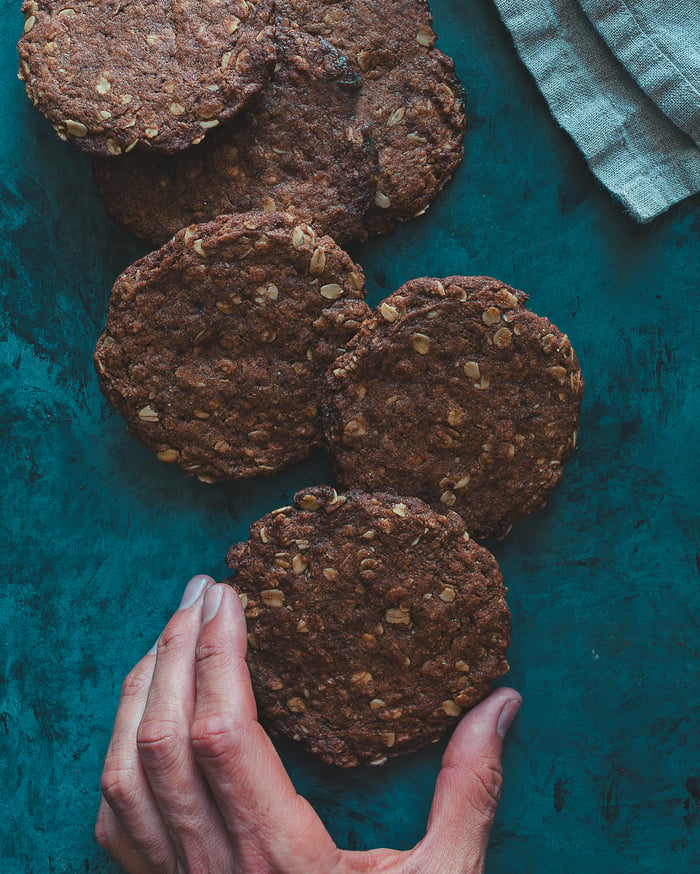 Need a quick, easy, gluten-free, and vegan dessert? This recipe covers all the bases. You can count on this oatmeal cookie for an on-the-go breakfast too!
Makes: 10-12 Cookies
Active Time: 30 min

Dry Ingredients
1 cup all-purpose gluten-free flour
1 cup gluten-free rolled oats
1/2 cup brown sugar
1/2 cup coconut sugar
1 tsp baking soda
1 tsp baking powder
1 tbsp maca powder
1/2 tsp sea salt
2 tsp cinnamon powder

Wet Ingredients
1/4 cup unrefined coconut oil
1/4 cup plant-based milk
1 tbsp coconut cream
2 tsp vanilla extract

Method
Mix all the dry ingredients in a bowl, except for the oats. Then mix the wet ingredients in another bowl.

Slowly pour in the dry ingredients into the bowl with the wet ingredients. Mix everything gently until well combined, then add in the oats.

Bake at 350°F/175°C for about 12 minutes on parchment paper. Make sure to check on your cookies if you are trying this recipe for the first time as each oven is always going to be different!

Once the cookies are done, remove from the oven and set aside to cool at room temperature. After 10-20 minutes, serve!