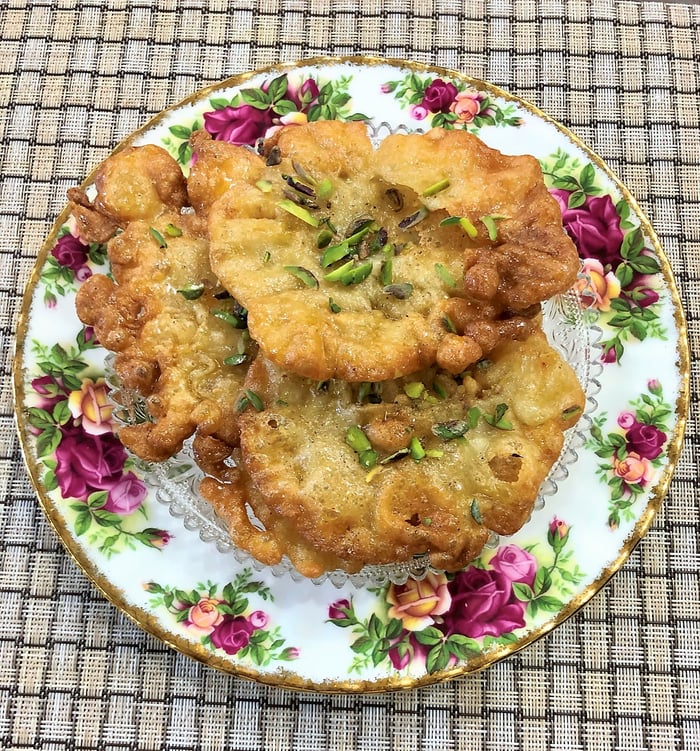 Malpua is a delicious round fried bread that's soaked in sugar syrup. It's perfect to meet all your sugar cravings!
Ingredients
For Malpua
1\2 cup all-purpose flour
1 tbsp semolina flour or wheat flour
5-7 cashews soaked in hot water and grind to paste
1-1/2 cups of almond milk ( heat up milk and reduce to thicken )
2 cups of Crisco vegetable shortening for frying
Cut or crush pistachios or shave almonds to garnish
pinch of saffron
For sugar syrup
1 cup sugar
1 cup water
Method
- Heat water in a pan on medium heat.
- Add sugar and let it thicken.
- Simmer the syrup until it attains one string consistency.
- Add saffron and cardamom powder.
- Remove from heat and keep it aside.
- Mix all ingredients for the Malpua in a bowl. The batter should be thinner than the pancake batter.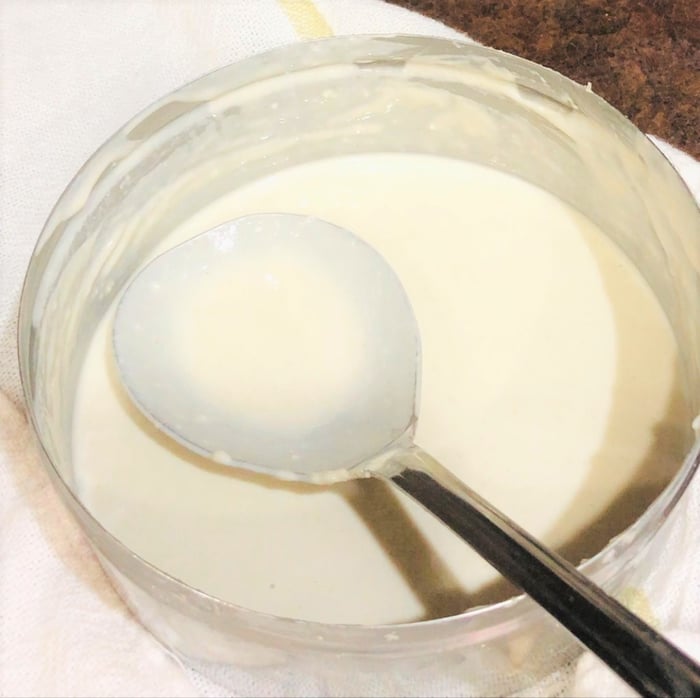 - Beat the batter with a wooden spoon or use hand mixer and let it sit for 15 mins.
- Now, take a 6" flat bottom heavy pan and fill it up to 1/2" with Crisco oil. You can gradually you can add more if needed.
- When the oil is at a frying temperature, pour the batter in center of pan and spread make 4" rounds with a deep spoon ladle.
- Let it fry on one side and then turn over and fry the other side till both sides are golden brown.
- Drain on a wire rack or a paper towel.
- Make more malpuas in a similar manner.
- Now soak in the warm sugar syrup. Drain to drip excess syrup.
- Garnish with cardamom and serve.