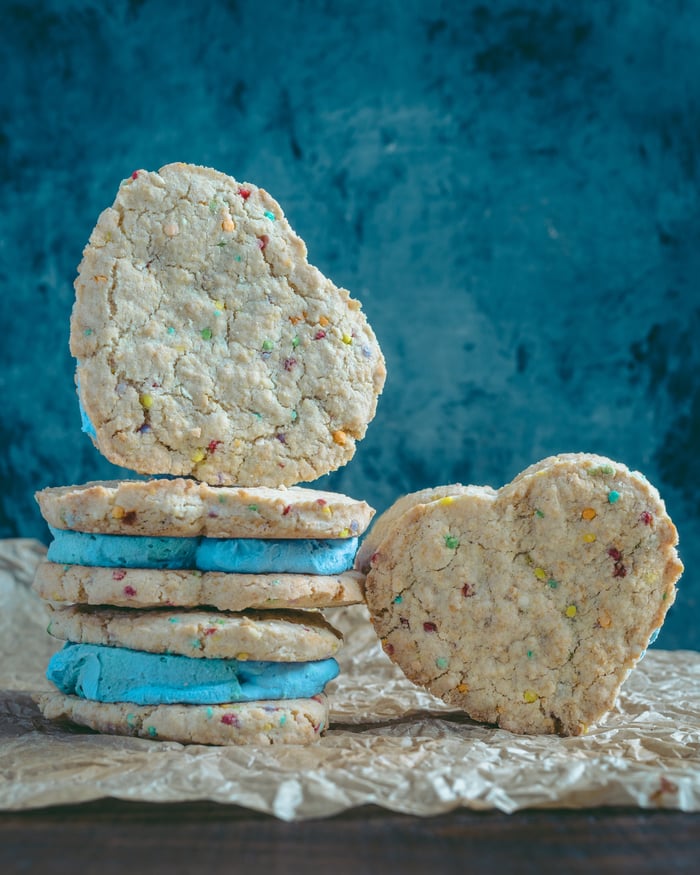 Sometimes you just need to create some vibrant summer time colors! This is a fun way to make vegan ice cream at home without a machine. You just need a few tools, and while the color is optional, I highly recommend it for the fun!
Macadamia Nut Vanilla Ice Cream
Servings: 3
Active time: 20 min
What you will need
Blender
2 large zip lock bags
2 large containers to store in the freezer
Powders for coloring (optional)
Ingredients
1 cup soaked macadamia nuts
2 cups canned coconut milk chilled in the refrigerator (full fat NOT light)
3/4 cup any dry sugar (avoid dark sugars if you want a vibrant blue color ice cream. otherwise it will not look right)
1/2 cup plant milk (I use almond)
1 teaspoon of vanilla extract
Blue spirulina
Water lentil superfood*
1/2 teaspoon guar gum
A pinch of salt
* Use the promo code 'rusticvegan' for a discount when you order superfood powders from realsourcefoods.
Method
Soak your macadamias overnight for 12-24 hours in the fridge. Chill your canned coconut milk in the fridge for the same amount of time.

Drain your macadamias, add to blender with your coconut milk (cream only, do not add the liquid water at the bottom).

Now add your sugar, plant milk, vanilla extract, salt, and guar gum.

Once blended smooth, pour half of the mixture out into a separate container and set aside.

Add 1 tsp blue spirulina to your blender, once smooth pour mixture into a zip lock bag.

Add the remainder of your mix into the blender, and add 1 tsp blue spirulina plus 1/2 teaspoon of real source foods superfood. The green & blue together give it an aqua blue hue.

Once smooth pour into a second zip lock bag, now put both bags into the freezer for two hours.

Remove after two hours and add ONE BAG at a time into a food processor. Once your blue is smooth pour into one container and put in the freezer overnight.

Add your aqua color ice cream into the food processor, once smooth transfer into a second container and freezer overnight.
Now you'll have two different colors of ice cream to play with however you please!