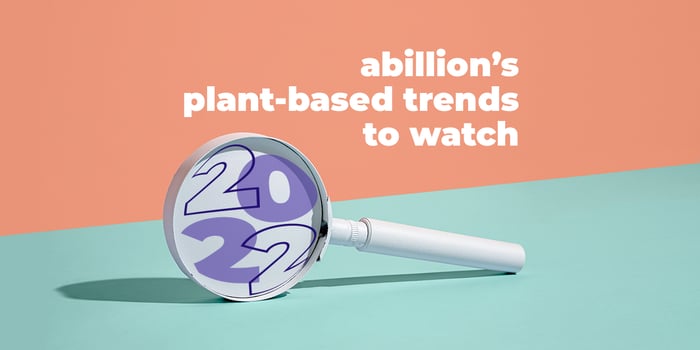 Photo: abillion
The plant-based movement has been growing year after year and 2022 looks set to be no different. In fact, the industry will likely see it digging deeper roots across many sectors, especially in the food scene, as consumer awareness grows and companies look to break new ground.
That's the crux of abillion's plant-based trends report for 2022 – a list of 10 predictions based on consumer research and abillion's proprietary data generated by our users.
"We've never seen consumers driving change in the food space like we're seeing with the rapid evolution of plant-based foods," says Vikas Garg, CEO and founder of abillion. "There will be more than 10,000 new brands in 2022. abillion is where people from around the world come to discover the latest brands and products."
Indeed, according to Bloomberg Intelligence the global plant-based market will grow from US$30 billion in 2021 to a staggering US$160 billion by 2030.
Some of that will include developments on dairy-free milk alternatives, the beauty industry finding new ways to be sustainable, and even luxury fashion brands supplying their artisans in ateliers with vegan leathers. All this and more are explored in rich detail in our annual report.
"Our insights go deep into local markets, identify emerging trends and the brands and products most likely to succeed in 160+ markets globally. We're excited to support many new and established companies that are working towards a sustainable future," says Vikas Garg, CEO & founder of abillion.
To find out the top 10 plant-based trends, download the full report here.