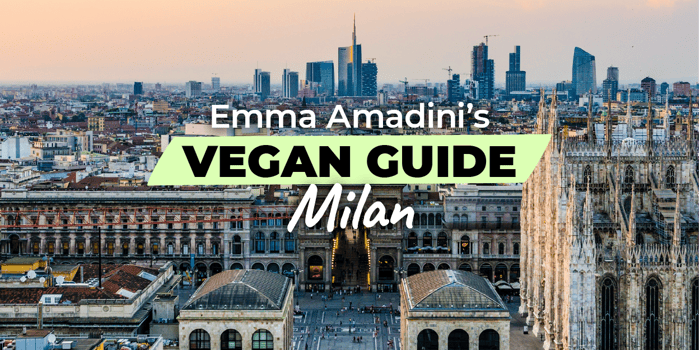 While most people know Milan to be one of the world's fashion capitals, the city will surprise you with its bountiful vegan offerings. From casual eateries to fine dining restaurants like Joia, Europe's first vegetarian restaurant to win a Michelin star, the city has it all. A change is brewing, and Milan is becoming very vegan-friendly, as member Emma Amadini says.
As more people switch to vegan alternatives, restaurants and cafes are adding lots of plant-based dishes to their menus. Supermarket chains in the city also offer a range of vegan-friendly products, from mylk to cheese, burgers, and frozen desserts.
For this month's city guide, we have member Emma Amadini, a Linguistic and Intercultural Mediation student, to share her recommendations on finding the best eats and spots to hang in Milan.
Emma got interested in veganism when she turned seventeen. She was familiar with the idea of plant-based living but did not have an in-depth understanding. A year later, through documentaries and learning about slaughterhouses, she quit meat and changed her lifestyle for the better.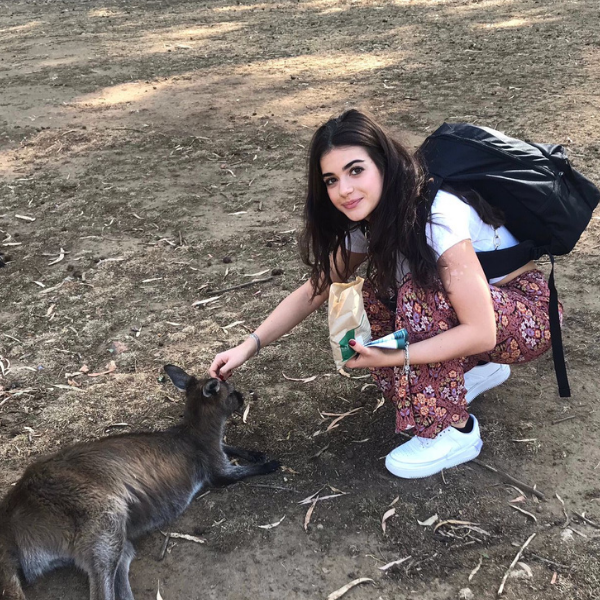 Photo: @carmelau
"I am vegan first and foremost for the animals, but I was completely shocked to learn the facts on meat, dairy and seafood industries." This decision helped her further understand the environmental and health impacts and become consciously aware of how she consumes food, fashion, and beauty products.
Here are Emma's recommendations to enjoy Milan.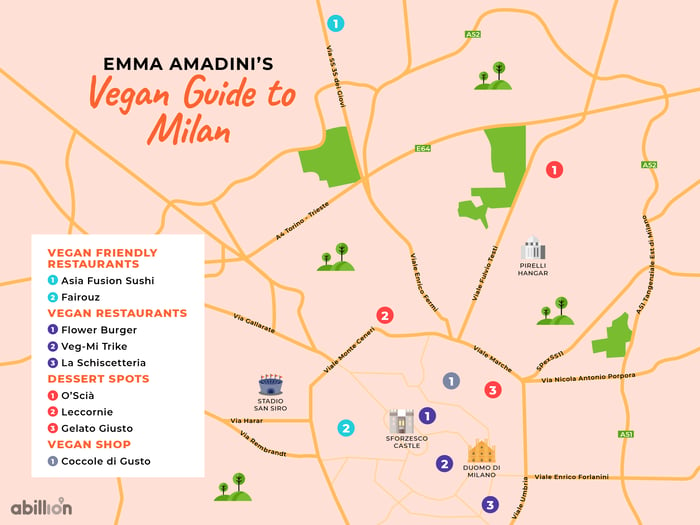 Vegan friendly restaurants
Asia Fusion Sushi might not have all the charms of a Japanese restaurant, but the food speaks for itself. The menu is extensive and every vegan will appreciate the variety. Emma says, "it is absolutely delicious, and the staff are very friendly."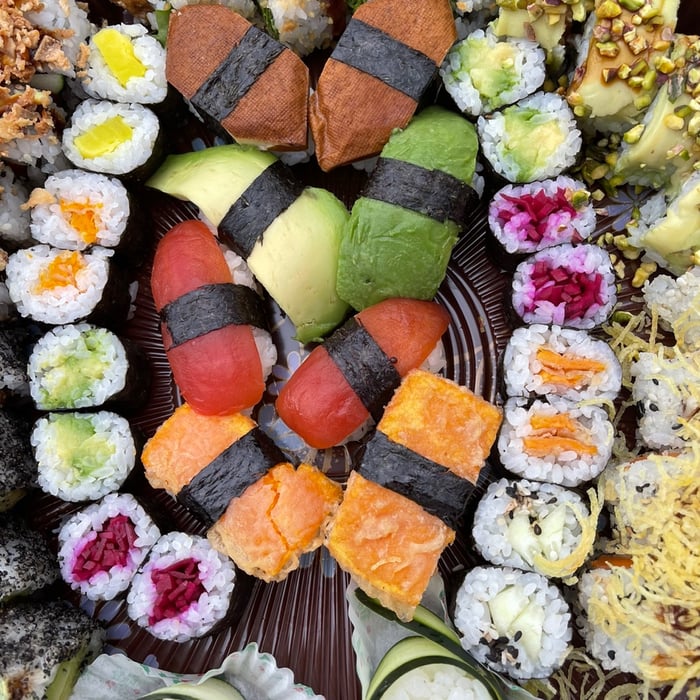 Barca Vegan from Asia Fusion Sushi
Vegans will have plenty to choose from at this restaurant. Take your pick from Japanese specialties like Futomaki, Hosomaki, Uramaki, Nigiri noodles, and many main dishes. Desserts too, come in a wide range of choices. Her favorites are their vegan mochi, tiramisu, raspberry cheese, chocolate souffle, and pumpkin crumpets. She recommends ordering the Barca Vegana platter to have a little taste of everything and a perfect dish for sharing.
Fun fact, the name Fairouz in Arabic translates to Turquoise, taking after the name of a famous Lebanese singer. What sets the restaurant apart is that it's the first Lebanese vegetarian restaurant in the city, bringing middle-eastern flavors to the local crowd.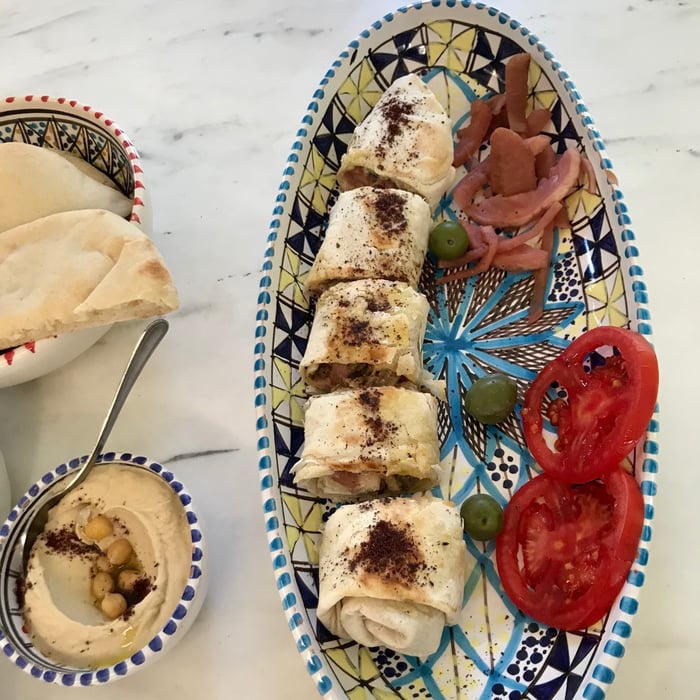 Shawarma from Fairouz
The restaurant has amassed a loyal following, sticking to its Levantine roots and introducing plant-based alternatives. The menu is divided into tasting menus and ala carte dishes. Emma recommends ordering Hummus, Baba Ghanoush, Moutabal (available in three types including potato, pumpkin, and zucchini), and the Shawarmas.
Vegan restaurants
From fast-food chains to cafes, the craze for colorful burgers does not seem to be stopping any time soon. After making a name in the UK as the first plant-based burger concept to serve rainbow inspired items, Flower Burger has reached the Italian city.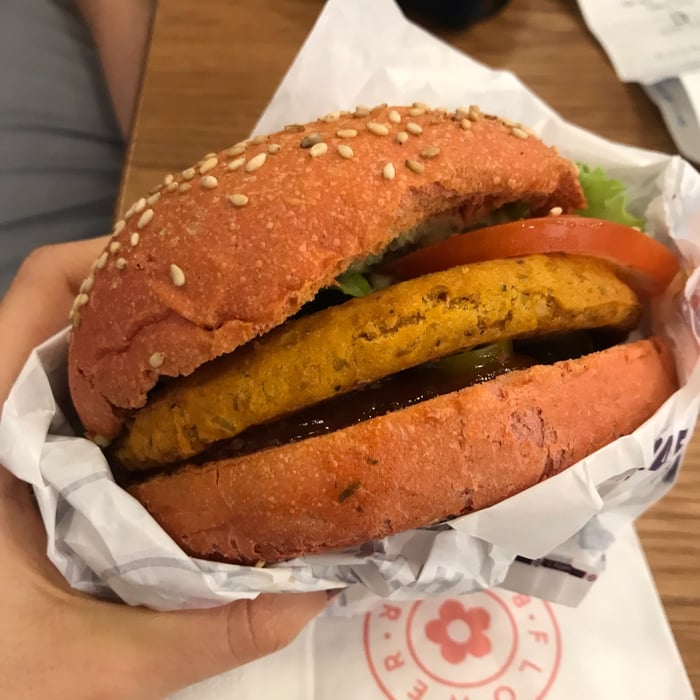 Cherry Bomb Burger from Flower Burger
The restaurant specialises in burger buns in all shades — black, green, yellow, pink, purple, and green. Her favorite order is the Cherry Bomb, featuring a bright pink bun. The patty is made from lentil and basmati rice and topped with ingredients like flower cheddar, bean sprouts, and tomatoes. Plus, the burger features a unique condiment, the Rocktail sauce — made from a combination of ketchup, mayo, and mustard and enhanced with nori algae and brandy. All buns are baked in-house and served in wooden boxes, which are plastic-free and have zero waste.
There's usually a special item and Emma recommends the Hot Wheels Burger. It has a chickpea patty, along with paprika, beetroot, a spicy sauce, Tropea onion tartare, and jalapenos. Pro tip: on Meatless Mondays, the restaurant offers discounts for some of their items. Students also receive an additional discount after presenting the student card. Plus, you'll also get a bonus chocolate salami, an Italian chocolate dessert, if you sign up for the restaurant's newsletter.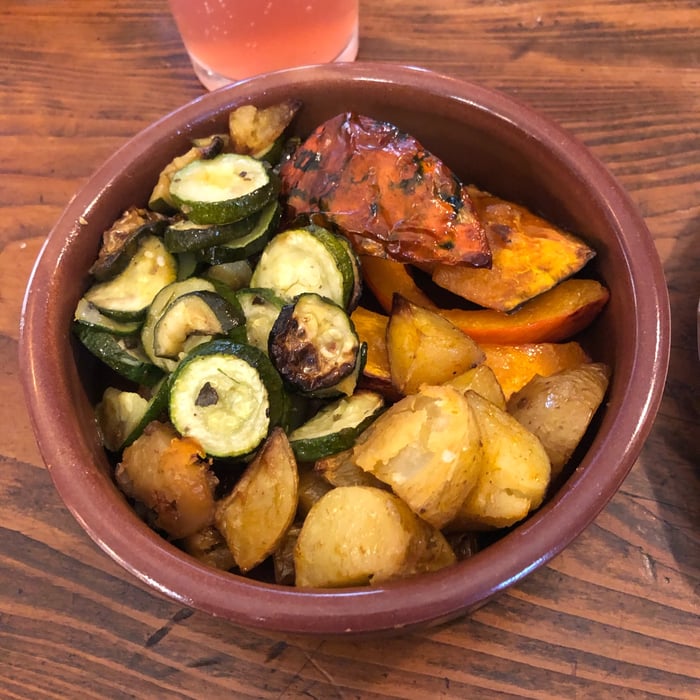 Vegetable based dish from La Schiscetteria
La Schiscetteria is a deli located in the Porta Romana district, a 15 minute walk to the Piazza del Duomo. "It looks like a shop from the past," says Emma. "This deli hopes to revisit traditional Italian cuisine in an all-vegan way." Apart from the baked goods, you can buy fresh fruits, vegetables, and other pantry staples like plant-based milk, all kinds of flour and biscuits. Some must-tries here include the Aubergine Parmigiana, Arrosto di Seitan, classic hummus and Arracini. Their menu changes frequently, so it's best to follow their socials to know their specials for the day.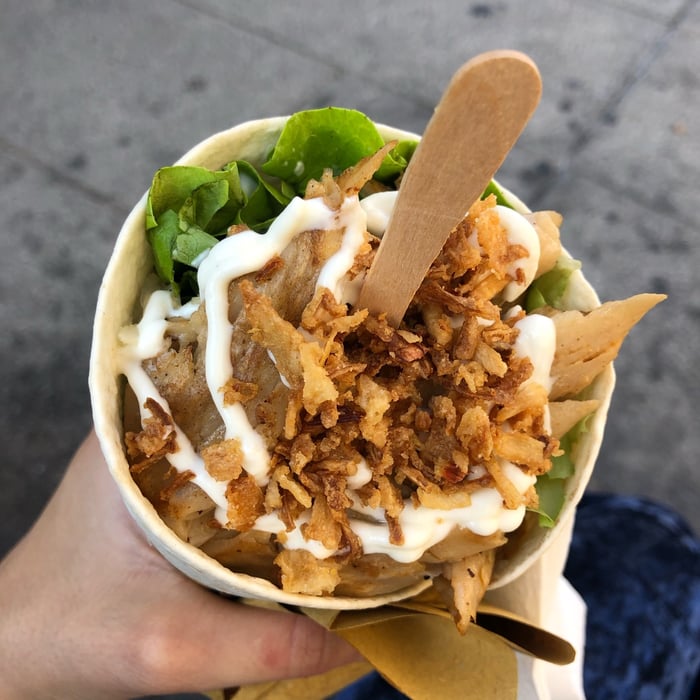 The Phoenix wrap from Veg-Mi Trike
Emma calls Veg-Mi Trike the "ultimate vegan street food truck in the city." Chef-owner Francesco serves vegan hotdogs and meatless burgers at an affordable price ranging from €2,50 to around €10, and they're all prepared fresh. Its location changes but it's usually near Piazza del Duomo. Emma suggests checking their socials before heading here.
Vegan Desserts
Craving for a midday treat? Get Leccornie's homemade vegan pastries. It's the place to pick up Cannoli, Maritozzo alla Panna (sweet Italian buns with whipped cream), and chocolate and pistachio pastries. Best of all, the desserts are prepared with the highest quality ingredients, and the results are all "fabulous," as Emma says. They have a range of sweet treats, so it's best to ask the owners for suggestions.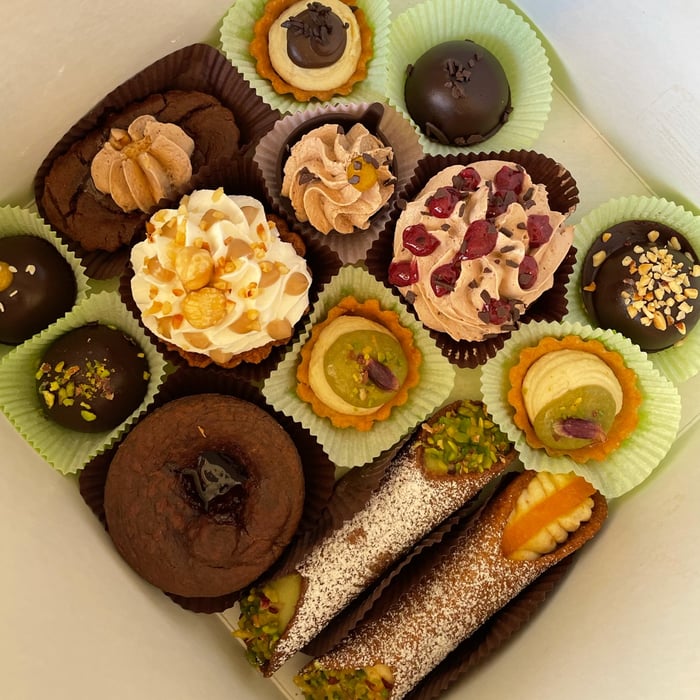 Gelato Giusto is tucked away on a side street of Corso Bueno Aires, the longest shopping street in the world. Gelato purists will enjoy this spot as they're all made using fresh ingredients and seasonal fruits.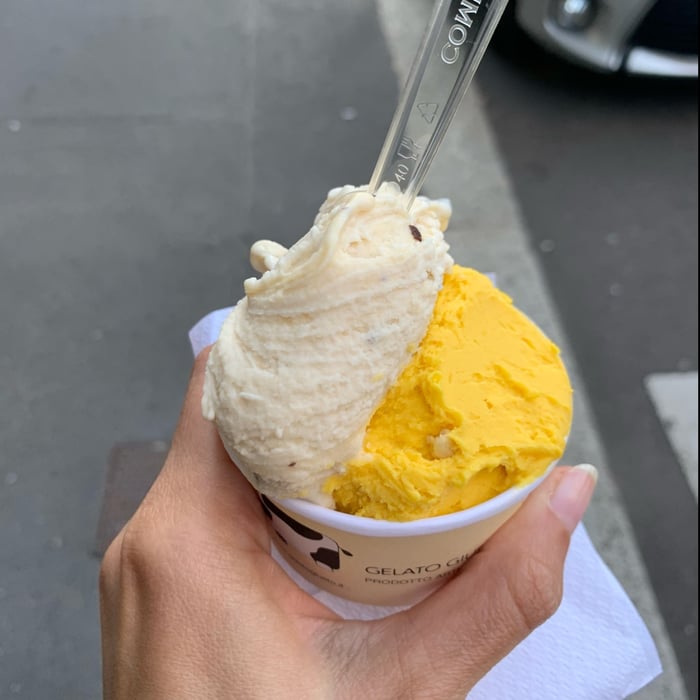 Plus, Giusto's does not use any hydrogenated vegetable fats or artificial coloring. Emma recommends trying their Cinnamon, Mulberry, and Pistachio. She says, "At first glance, these flavors didn't inspire me much, but the taste made a huge difference!"
O'Scià is one to visit if you enjoy fruity ice cream flavors. However, Emma likes their classics, especially Pistachio, Hazelnut, Cream, and Mandarin Fondants. This ice cream parlor doesn't have many vegan options, but the ones available are worth mentioning because, according to her, "it's one of the better gelato that I've tried." This spot is also near Parco Nord, a park that is the biggest in the city covering approximately 790 hectares. Come for the dessert and stay for the views.
Vegan Shops
Coccole di Gusto is a small shop that offers organic and vegan food in the heart of Milan, near Bosco Verticale and Corso Como. The shop offers a selection of fermented cashew cheese, vegan fish products, and snacks. Its fresh bakes and mains are perfect for a quick grab-and-go lunch. Emma recommends the Pizzette — her favourite dish here — and it's topped with Violife cheese.
If you are in Milan, do check out these recommended places. Let us know If you have more spots to suggest in the comments below. And, don't forget to add your reviews from your experiences on abillion. The more you review, the more you are helping both the community and the charity partners we work with.
Check out the Milan collection here. If you're a member who is interested in sending your guide to your city. Comment below and one of our staff members will get in touch.