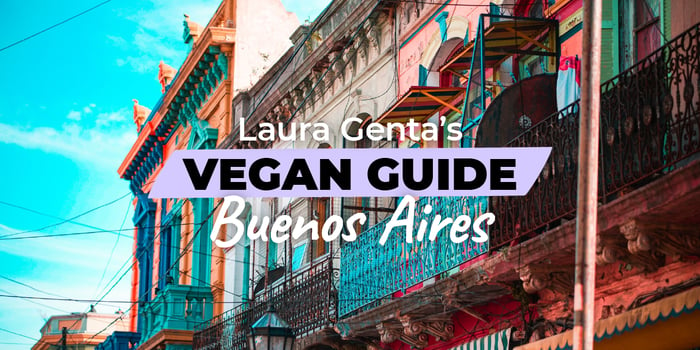 To explore a city like a local, we say discover what it has to offer through its food. In abillion's city guide series, we speak to abillion members who love to share their recommendations. This August, Laura Genta from Buenos Aires is giving us a vegan tour of her beloved hometown.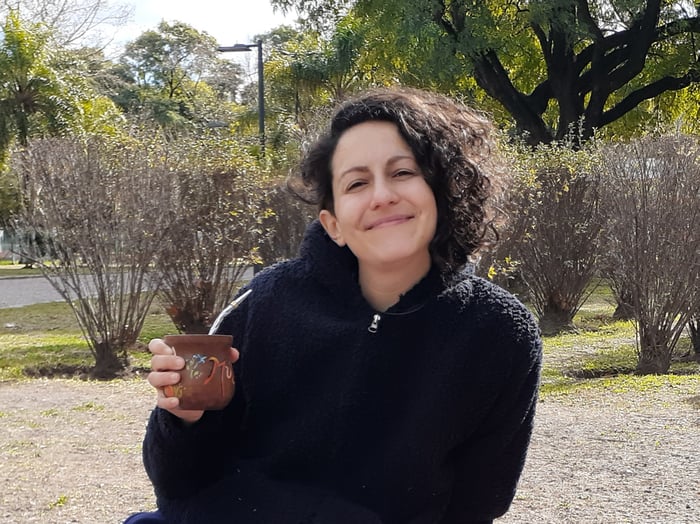 Photo of Laura Genta.
Born and raised in Buenos Aires, Laura Genta is an art teacher, a yoga enthusiast, and an activist. She quit meat 6 years ago and has been a vegan for the past 2 years. She was inspired to turn vegan after reading the book Veganismo by Ana Maria Aboglio. She was shocked to learn how animals get abused in the dairy and poultry industry.
Although Buenos Aires is still largely a meat-loving city, there have been improvements in recent years. She says, "The city has started to incorporate more products, shops, and practices that are respectful towards the environment and animals. There aren't too many vegan and sustainable options yet, but you can still find very good products."
Here are Laura's recommendations for navigating Buenos Aires.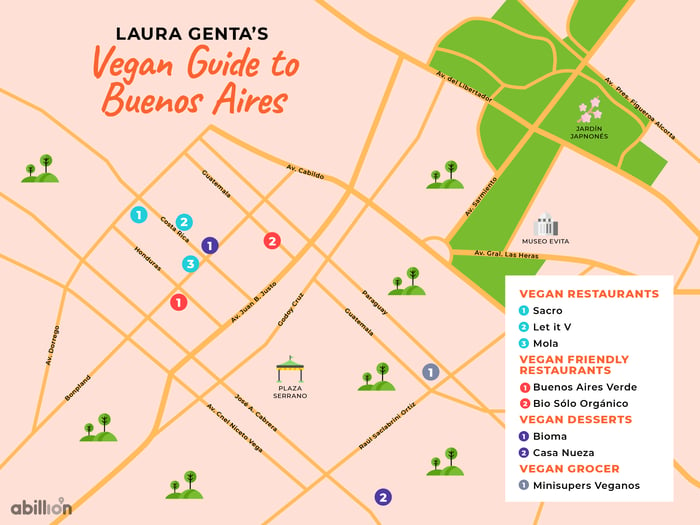 Must try vegan restaurants
Located in the neighborhood of Palermo, this gourmet vegan restaurant takes inspiration from traditional Argentinian food and recreates it in an innovative way. Take the Empanada for example, this savoury pie is both a delicacy and a staple. At Sacro, the Empanada is black in colour because it is made with activated carbon. The filling is made with mushrooms, harissa and dried olives. Laura says, "Each dish at Sacro is inspired by different flavours of the world using various techniques." Other favourites of hers are the dumplings made from kimchi, coriander and ginger foam, and also the roasted cauliflower.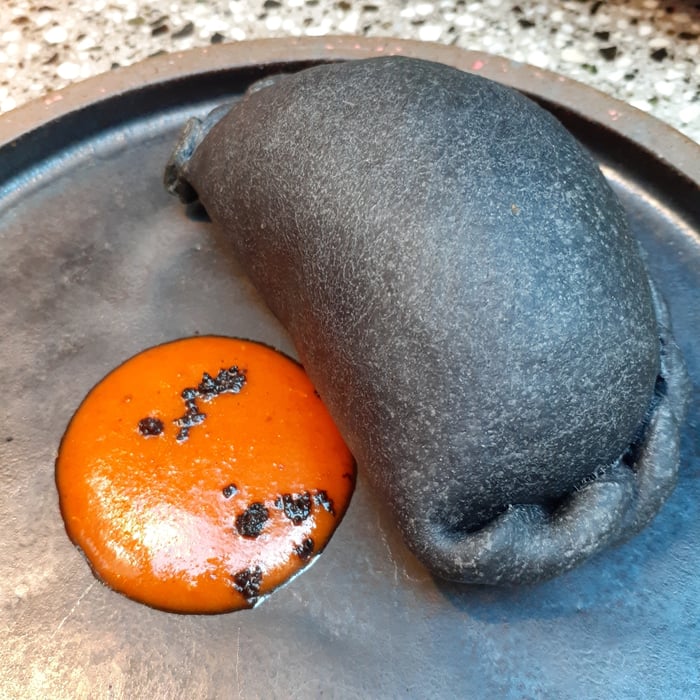 Photo of Empanada carbón activado by @lalaveg from Sacro.
If brunch happens to be your favourite meal of the day, be sure to visit Mola. This vegan restaurant serves specialty coffee, has their own bakes and is also a pet-friendly location. Laura loves the selection of vegan burgers, sandwiches, bao, and pasta. She recommends getting the Pwr Cheese Burger. "It is a rich burger made from mushrooms and lentils. It comes with a side of barbeque and caramelised onions, along with a dipping sauce made from potato mayonnaise."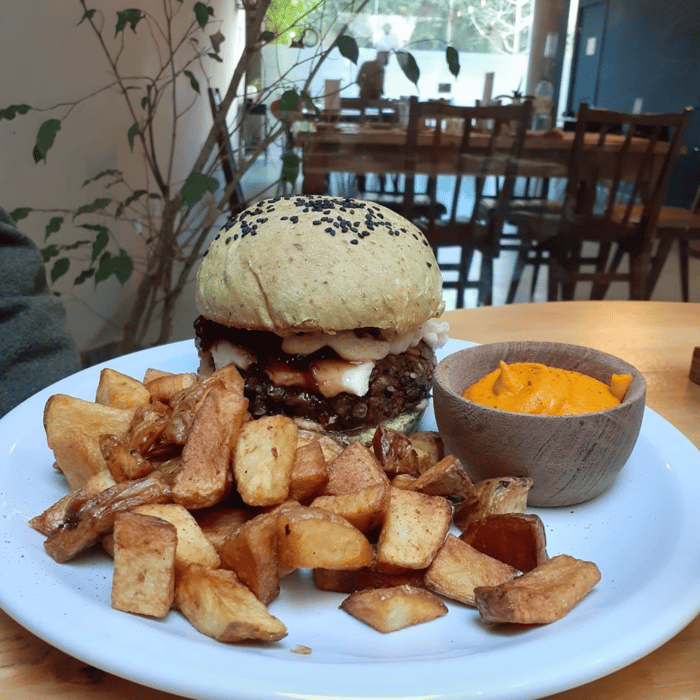 Photo of Pwr Cheese Burger by @lalaveg from Mola.
Let it V is a vegan fusion sushi restaurant. They use organic ingredients and merge cultures and flavours from around the world. If you happen to be a fan of Beatles music, you're in luck because many of their sushi combo names take inspiration from the band's music. Some of the rolls on the menu include the Hey Jude, Here Comes the Sun, Twist & Shout, and Abbey Rolls. Although sushi is their signature item, they also serve poke bowls, burritos, and baked goods. Laura is a fan of their Venecia (Venice) Burrito—the filling is stuffed with sautéed mushrooms, tomato cheese, arugula, pickled aubergine, and sour cream.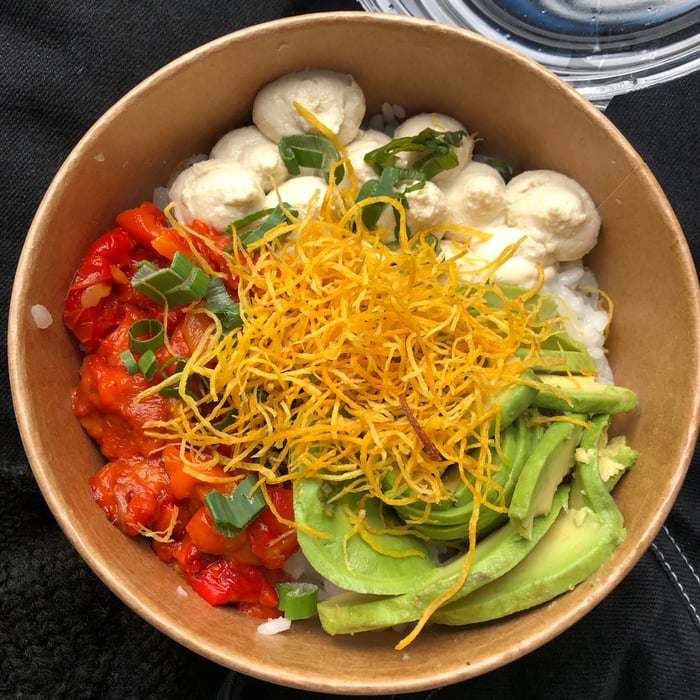 Photo of Spring Poke from Let it V.
Vegan friendly restaurants
Bio Solo Organico is the first certified organic restaurant in Argentina. Expect plenty of green juices, raw vegan cheesecakes, avocado toasts, salads, and a selection of teas on the menu. Laura likes this spot because it offers healthy and homemade options. This restaurant offers cooking courses, but due to the pandemic all classes are conducted virtually. They also sell a range of products in-store, including vinegars, cereal, cookies, and plant-based milk.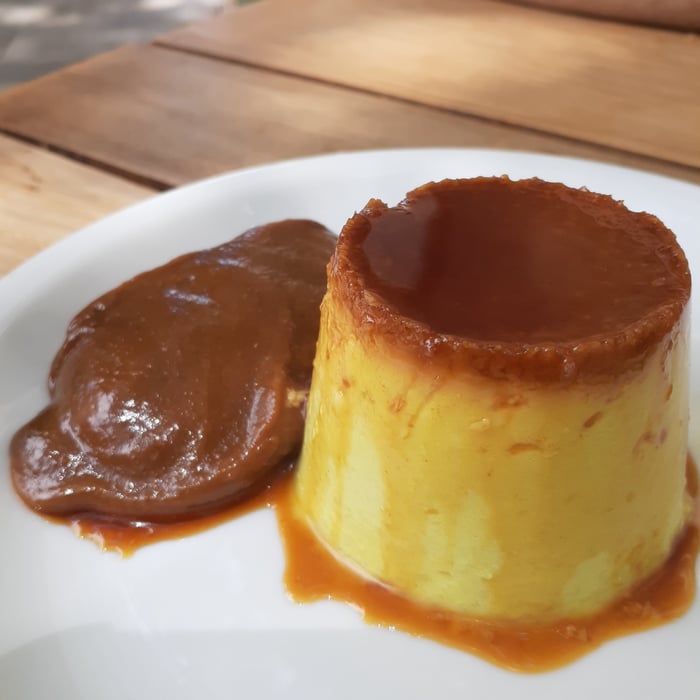 Photo of Coconut flan with Chestnut dulce de leche by @lalaveg from Bio Solo Organico.
Buenos Aires Verde is an organic vegetarian restaurant that offers lots of healthy and hearty brunch options. Laura enjoys dining here because of its top-notch quality and attentive service. The restaurant believes organic food allows the body to be nourished, built, and repaired naturally. She recommends getting the Bruschetta, Canelón—a type of baked lasagna—and Curry de Verduras—a vegetable curry with a side of rice, hot sauce dips, and pickles.
Vegan Cafes
Bioma is one of the many cafes which opened last year in the middle of the pandemic. But, they still managed to become popular. One of their specialities is plant-based coffee with milk. The plant-based milk is prepared in-store and they offer three types including almond, cashew and peanut. All their pastries are vegan and made in-house everyday. This is Laura's go-to spot for pastries and a cup of coffee.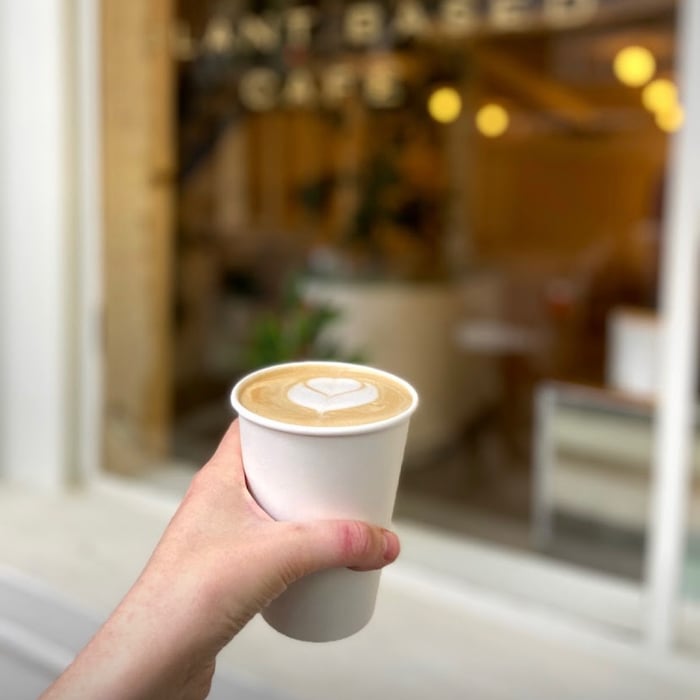 Photo of Coffee with almond milk from Bioma.
Casa Nueza's interiors are bright and inspired by a Scandinavian style. Laura loves this vegan cafe because the staff is friendly, and they offer many delicious bakes. Some of her must-tries from here include the Corn Cake, a rich and fluffy cake that looks rustic; Torta De Coco Y Dulce De Leche, a Coconut cake drizzled with Caramel Sauce; and the Budín De Banana Y Nuez, a Banana Walnut Pudding.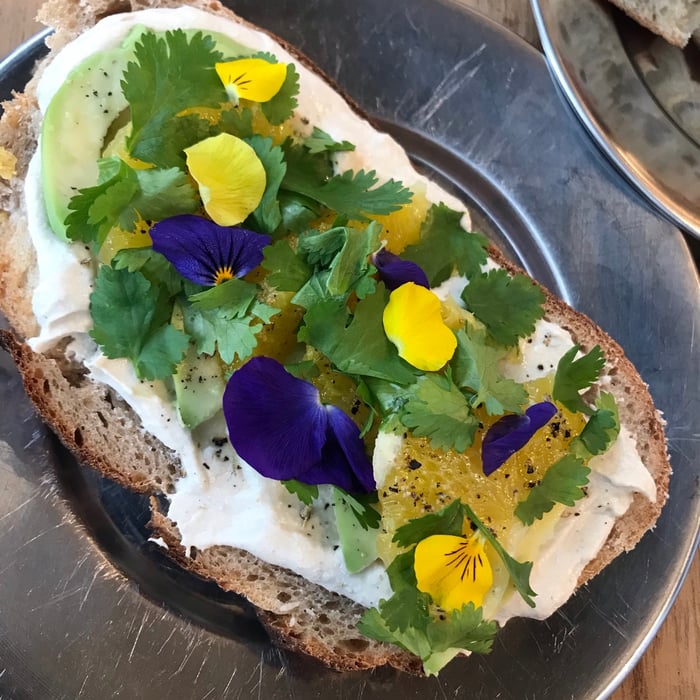 Photo of Sourdough Toast from Casa Nueza.
Vegan Grocers
Laura shops frequently at Mini Supers Vegano. This is one of the more popular supermarkets that offer a variety of plant-based products. Laura says, "They provide options from meats, to a range of cheeses, milk, pasta, organic wine, perfumes and even, household cleaning products and clothing." The supermarket tries to work with more micro-entrepreneurs and local producers to support their businesses.
If you are in Buenos Aires, do check out these recommended places. Let us know If you have more spots to suggest in the comments below. And, don't forget to add your reviews from your experiences on abillion. The more you review, the more you are helping both the community and the charity partners we work with. Check out the Buenos Aires collection here.
If you're a member who is interested in sending your guide to your city. Comment below and one of our staff members will get in touch with you.