Review of Chocolate Dough-chi at Yo! Sushi by lordsnooks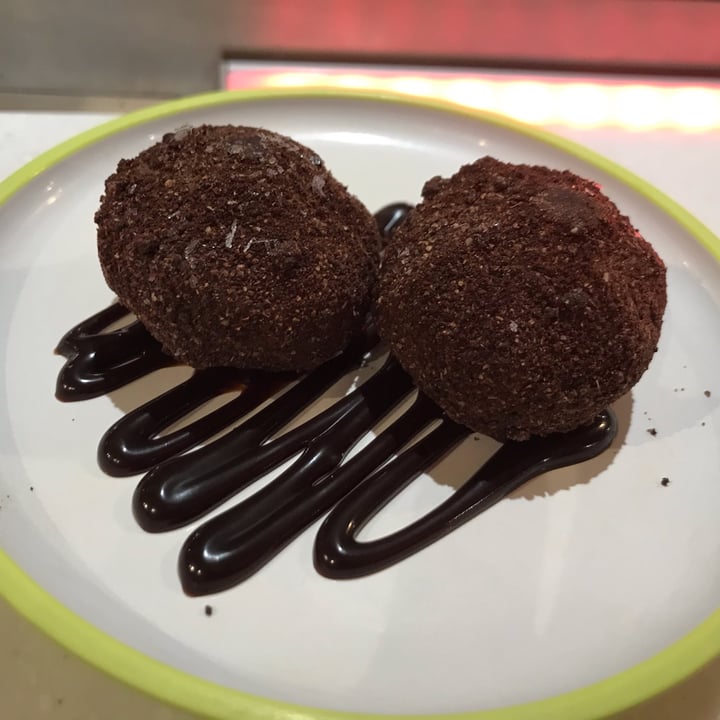 Chocolate cookie dough covered ice cream bites

This could be one of the most delicious vegan desserts I've ever eaten. A medal should be given to the genius who thought of wrapping a ball of ice cream in cookie dough. The experience of biting through those textures was magical. Chocolately, rich, gooey, and sweet. Just wish they drizzled the chocolate sauce on the balls and not just the plate! I was about to pick up my plate and lick it off it was that good! I HIGHLY recommend getting this dessert.