Review of Yong Tau Foo Soup with White Rice at Veggie House by glitteryunicorn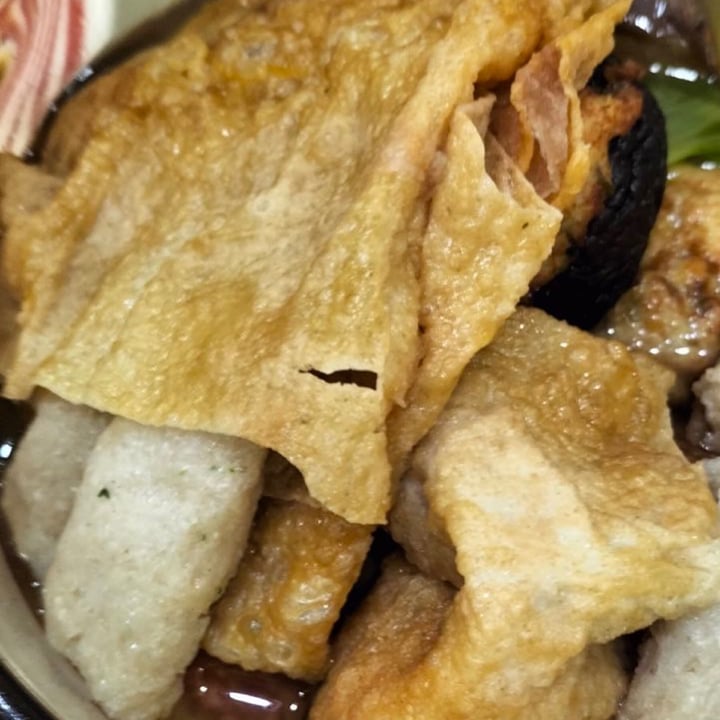 This is stuffed tau kee with "fish paste", one of the vegetables you can order for the yong tau foo.

I love tau kee, so I ordered this. Wasn't disappointed 😋 tau kee is more on the chewy side. The "fish paste" was hard, like a mock, and it keeps sliding out of the tau kee as shown in the picture 😂
So I just ate both of them on its own.

It is still delicious👍🏻
2nd pic: The full yong tau hoo dish I ordered. You can choose 6 vegetables, and the serving is generous.