Review of Quinoa Falafel at Artemis Grill by piggy-egg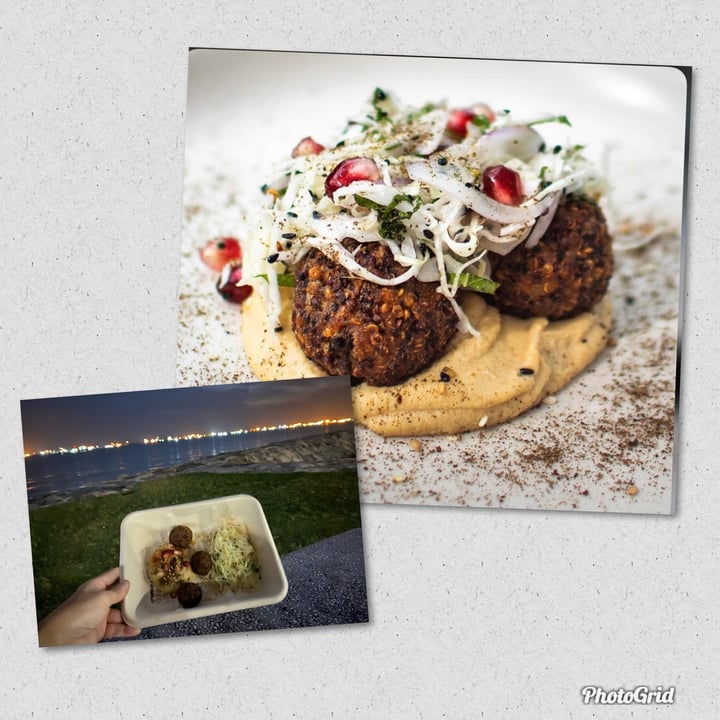 #VeganIsNotScary #313
#Veganeasychallenge #171121

This dish got Hummus, White Cabbage Slaw, Pomegranate, Za'atar! Not sure what was the 3 ball 😅 a bit too strong to me taste like beef which I don't eat at all 😂 really ate in dark 🙄 after left 1, he realise that should have eat with the hummus!! Cabbage was raw but super yummy 😋 not sure they can share recipe with me or not haha!