Review of Create Your Own Pizza at Pieology Pizzeria by vfree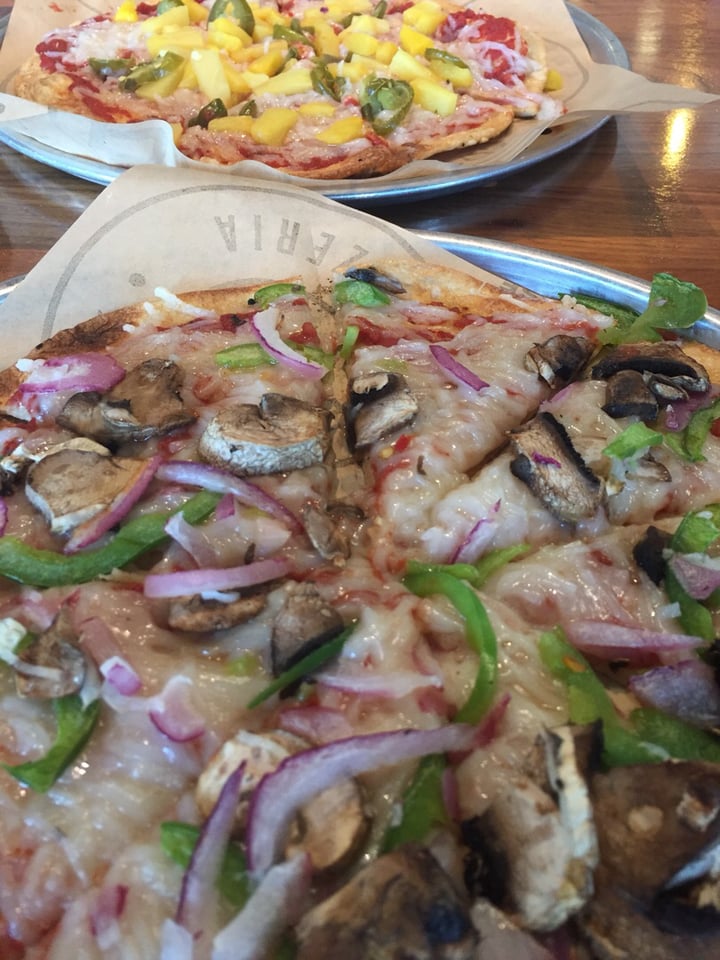 Vegans beware...This location has poorly trained employees or they just plain don't care that people are Vegan. And it's obvious that the corporate office doesn't really want to offer Vegan because they punish you for it. You are charged extra for the dairy free cheez. Plus you can't have the regular crust. You get a choice of gluten free or wheat, either way you pay extra for that too. We got the wheat crust and it comes out hard and flavor-less. The ill advised employee added a pittance if cheez and when we asked for more she rattled off a speech she's clearly said many times before because it was memorized to a tee. Basically stating no, and that with less fat it won't melt. We asked her to go ahead and she was visibly irritated by the request. They do not mark anywhere on your pizza paper that it's Vegan therefore the next employee asked what meat we wanted!?!? We stated none, of course. Then she tried to help an additional customer and go back and forth. She put veggies on ours and then proceeded to put ham and other meats on the other pizza. Then came back to us. Needless to say we asked for no additional toppings. Then to add insult to injury with the same meat covered glove, she grabbed our pizza and put it in the oven.
Pieology, if you don't respect the Vegan way of eating and don't teach that respect to your employees then don't offer it.
Vegans, head to Blaze. Their basic crust is Vegan and delicious. They put on whatever toppings you like, offer a glove change and do it all with a smile. Pieology, we won't be back!
simplidished
 Unfortunately, I went through the same situation when I went to visit this exact local Pieology . The staff had me standing there for about 5 minutes by myself and didn't even greet me just remained talking amongst themselves. What was frustrating was it was my first time going there as I generally go to Blaze . Your right the vegan options where limited and prices where outrageous! As a result I didn't purchase anything bout of frustration. Sorry you dealt with this horrible experience. Nice to know that Blaze crust is vegan 🌱 . Pieology needs to get with the times .
Reply