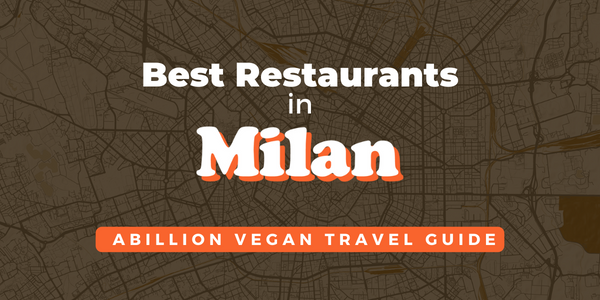 Welcome to the fashion-forward city of Milan, where the streets are lined with style and the runways are filled with flair. But hold on to your vegan hats, because there's more to this chic Italian destination than haute couture! Milan has secretly been crafting a culinary revolution, and guess what? It's all about plant-powered goodness and lip-smacking vegan delights!
From elegant Michelin-starred experiences to cozy cafes tucked away in charming neighborhoods, Milan has it all. The city's chefs have mastered the art of transforming humble veggies into extraordinary culinary creations that will leave you drooling for more. Get ready to explore the magical world of vegan food in Milan – it's a vibrant and thriving scene that's taking the culinary world by storm.
So, grab your map and prepare to embark on a plant-powered adventure that will take your taste buds on a rollercoaster ride of flavors, textures, and culinary artistry. This vegan travel guide will lead you to some of the most exciting and delectable vegan restaurants and eateries in Milan.
Oh, la la! We're starting this foodie adventure with a bang at Joia. This place is fancy-pants, and guess what? They have a Michelin star! So, get ready to be wowed by Chef Pietro Leemann's artistry with fresh, organic, and local ingredients. It's a vegan extravaganza that'll make you feel like a culinary superstar!
Photo: silviagoggi
Welcome to the vegan melting pot of flavors at Linfa Milano! They've got Italian classics with a twist, and they're not stopping there. Prepare your taste buds for a global tour as they serve up some international delights too. It's a party for your palate that'll leave you craving for more!
Photo: bennifromthebloc
Calling all hummus and falafel fanatics! Alhambra Risto Veg is your oasis of Middle Eastern vegan goodness. From the most aromatic couscous to dreamy falafels, it's a taste of the Mediterranean right here in Milan. Prepare to be whisked away to food paradise!
Photo: sarettamagx
Get ready to have your Instagram feed blown up with these colorful, jaw-dropping burgers! Flower Burger is all about bringing joy to your plate with naturally tinted buns and scrumptious vegan patties. With every bite, you'll fall head over heels in love with their magical plant-based creations.
Photo: cinziagilmore
Gelato time! Oh, yes! And guess what? Gelato Giusto has got your back with vegan-friendly scoops of heaven. From fruity freshness to creamy chocolatey dreams, it's the perfect spot to cool off and indulge in some delightful gelato goodness. Bring on the sweet treats!
Photo: claudiog
Looking for a cozy spot to unwind and munch on delectable vegan pastries? Leccornioeis your spot! With a range of delightful treats, this cute cafe and bakery will warm your heart and fill your belly with happiness. Best believe you'll want to try everything on the menu!
Photo: revynoir
Armonico brings Italy's culinary charm to the vegan table with flair. With each dish, you'll fall more in love with the flavors of Italy, all plant-based and delicious. It's the ultimate Italian feast for vegans, and you won't be able to get enough of it!
Photo: giulia722
Time for some "cicchetti" fun at La Schiscetteria! This rustic vegan trattoria serves up small plates of Italian goodness, packed with flavor and creativity. Share and savor these bites with your friends; it's the ultimate Italian-style tapas adventure!
Photo: quandleloup
Craving some Japanese magic? Nori Way has got your back with their mouthwatering vegan sushi and temaki rolls. You'll be rolling with joy as you experience the delightful flavors of Japan, all plant-powered and oh-so-delicious!
Photo: emmaearn
So there you have it, dear vegan foodies! Milan's plant-based paradise awaits you with open arms and open kitchens. Get ready to taste the city's finest vegan creations, one scrumptious bite at a time. Bon appétit and buon viaggio! 🤗✈️