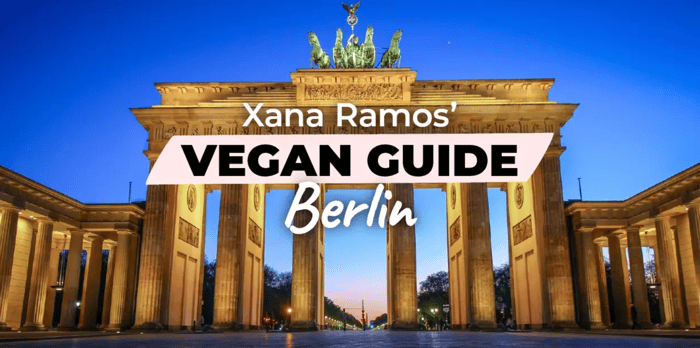 Berlin is known to be one of the best places to find vegan food in Europe. We would know, as Berlin is one of our Cities of the Future!
The city boasts a vibrant culinary scene and wide range of vegan restaurants – even classic German dishes can be easily veganized. Take for example how there's plenty veganized versions of Berlin's iconic Currywurst where a vegan sausage is served with a side of french fries and slathered with curry ketchup and curry powder.
In fact, Berlin has some of the best veganized dishes in the world. From vegan burgers, sushi, donuts, tacos, and more. All of these dishes ready to be devoured – without the cruelty, of course.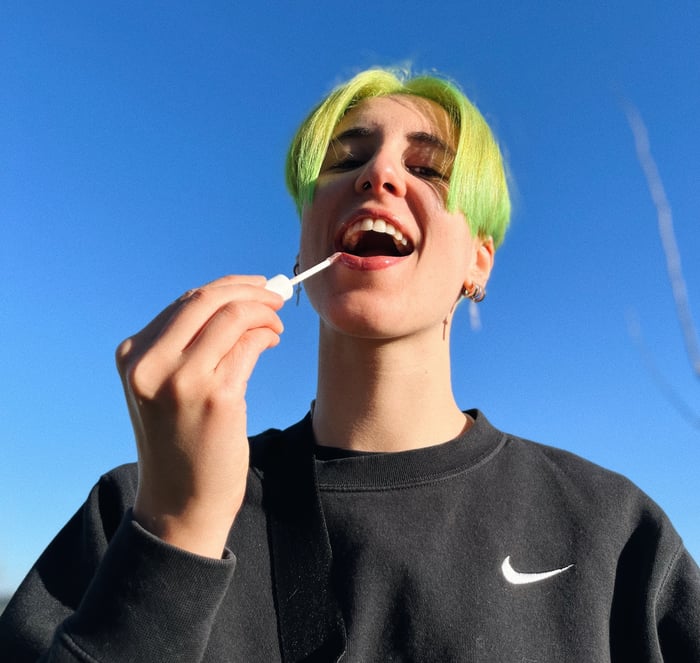 Photo: Xana Ramos
It's a massive sign that Berlin, like many European countries, are riding the vegan wave. Just ask Xana Ramos, our Berlin-based member who has provided her favorite spots in Germany's capital for this month's city guide.
Xana, a vegan for five years, says that "Berlin is the place to be. On every corner, you have a vegan restaurant, and almost every other restaurant has vegan options…Sometimes you forget that you live in a non-vegan world. It has been very easy for me to surround myself with like-minded vegans, I live a 100 percent vegan life in Berlin and it's so so easy." She's also helped friends and co-workers to go vegan.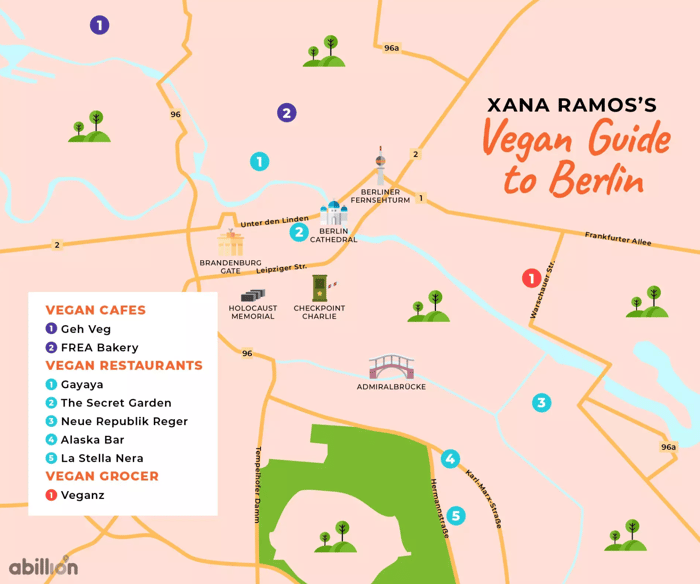 Take a look at Xana's top eight vegan and vegan-friendly spots to dine at.
Vegan Cafes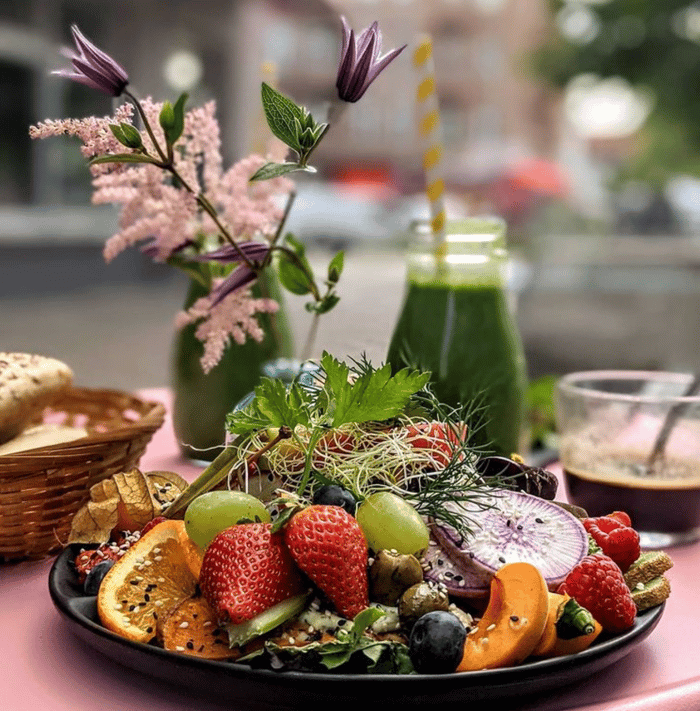 Photo: Geh Veg
Geh Veg is a cozy, easy-going vegan cafe dishing up brunch, homemade soup & baked goods to satisfy your sweet tooth. Xana recommends trying their Süßes Frühstück (sweet breakfast), a spread with fruits, vegan yogurt, and quinoa puffs. For a meal that packs a punch (and lots of protein), go with the Herzhaftes Frühstück (hearty breakfast). This dish comes with tofu, tempeh, sweet potatoes and bread.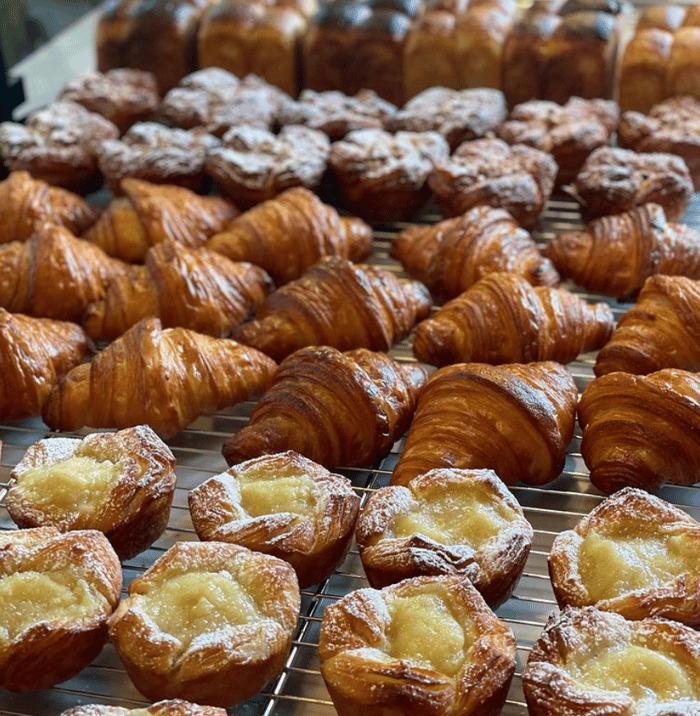 Photo: Frea Bakery
If you love bread, this is the place to be. FREA Bakery is the first 100% plant-based and zero-waste bakery in Germany. They use organically grown products to provide the freshest dishes, and serve up an amazing selection of bread and baked goods.
Xana recommends getting the FREA-mix, as it's "perfect for sharing" and contains just about everything you would want: various loaves of bread, pastries with spreads and a plate filled with mushrooms, hummus, cucumber salad, and vegan butter.
Vegan Restaurants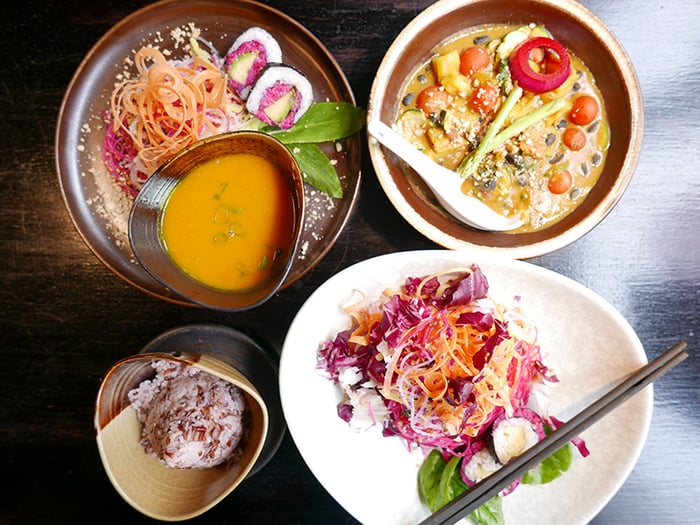 Photo: GaYaYa
Gayaya offers plant-based Asian-fusion dishes in the heart of Berlin, and their dishes are prepared exclusively with fresh herbs, without any coloring or preservatives. Tuck into their hearty avocado and beetroot sushi first, then indulge in the Gayaya curry next.
Note: This establishment does not accept card payments.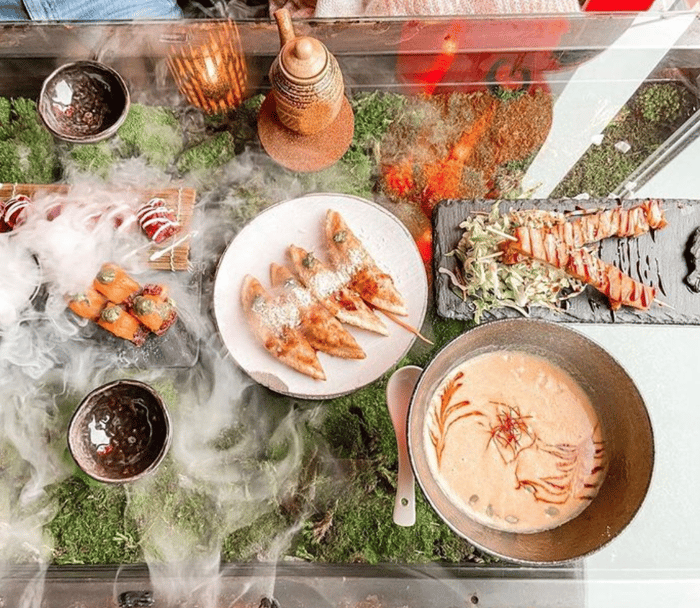 Photo: The Secret Garden
Take a trip to Kyoto while in Berlin by visiting The Secret Garden. This vegan Japanese restaurant offers plant-based dishes and meat-free sushi in a gorgeous dining room with lanterns and bonsai.
Be sure to try their signature dish, Glückgeselligkeit für Zwei (Happiness for Two). At €36, you get a good variety of food, and the portion is just right for two people.
Note: This establishment does not accept card payments.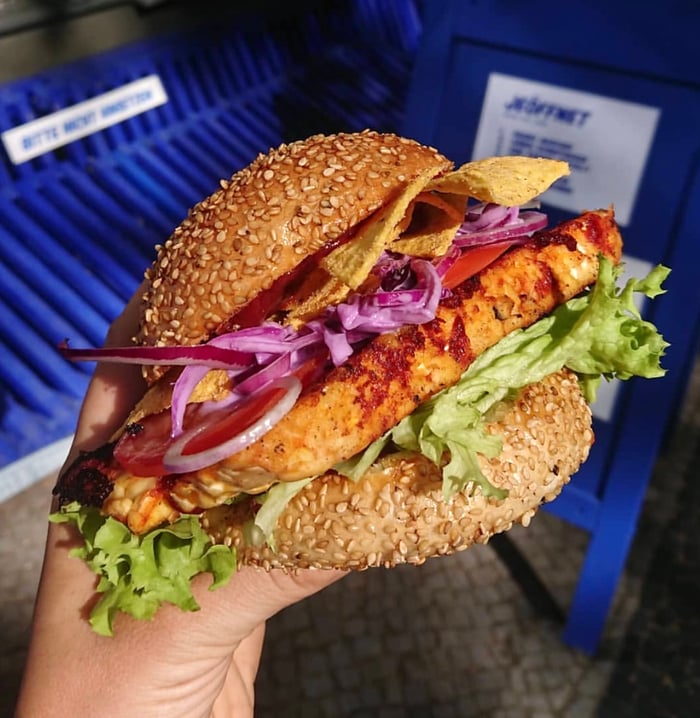 Photo: Neue Republik Reger
Satisfy your burger cravings at Neue Republik Reger. Their interior is eclectic, colorful and welcoming. Xana describes this burger spot as "homemade indulgence", as their burgers are all made in-house.
The portions are generous, and all burgers come with plenty of sauce and fresh vegetables. A must-try item on the menu would be their Black Bean Patty Burger.
Tip: Try to visit on weekdays as this spot is usually crowded on weekends.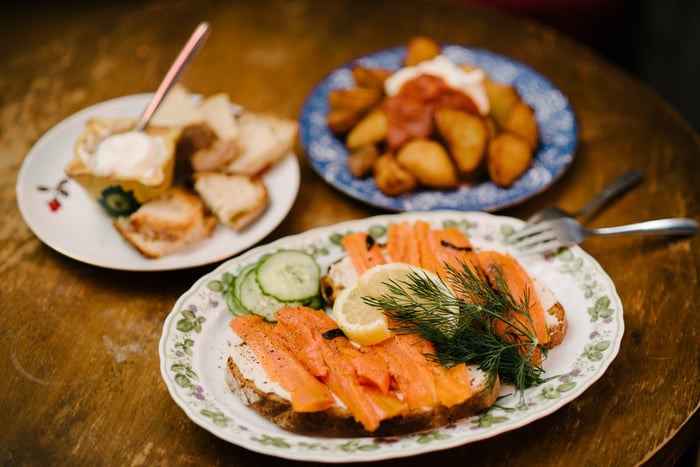 Photo: tipBerlin
Pay a visit to Alaska Bar for amazing vegan tapas, cocktails, and great vibes all round. Upon entering, you'll feel like you're walking into an antique shop as every piece of furniture is unique and vintage.
This establishment is "another gem of Berlin", according to Xana. She suggests ordering one of everything on the menu to eat, and getting a Bloody Mary to pair with the dishes. Her favorite tapas item is the Salmon Toast with Vegan Cream Cheese.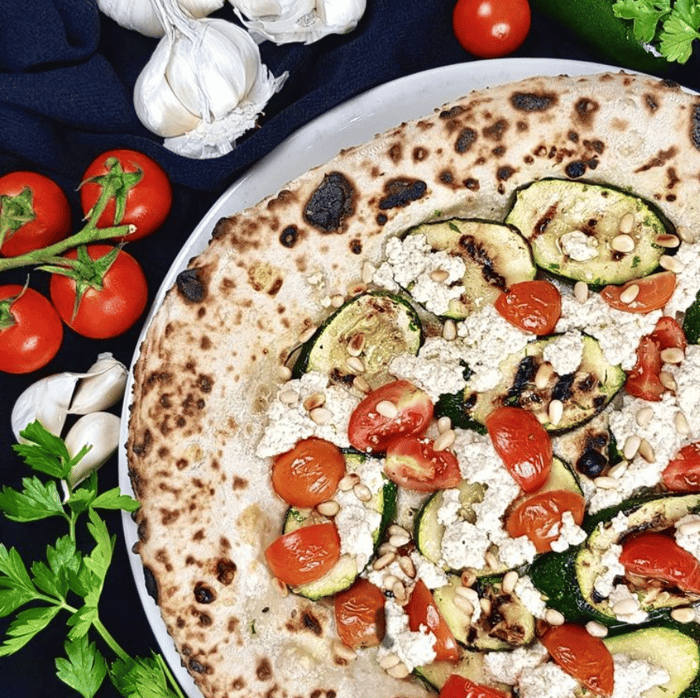 Photo: La Stella Nera
Xana regards La Stella Nera as having "the best vegan pizza" in Berlin.
You can have different types of pizzas, whether you're in the mood for Marinara, Bianca, Calzone, La Stella Nera will have you covered. Its ingredients are of high quality, as the restaurant sources only organic, vegan ingredients.
The restaurant also has the "best selection of antipasti, bruschetta, crispy polenta sticks and much more" and their Tiramisu is a must-try!
Vegan Grocer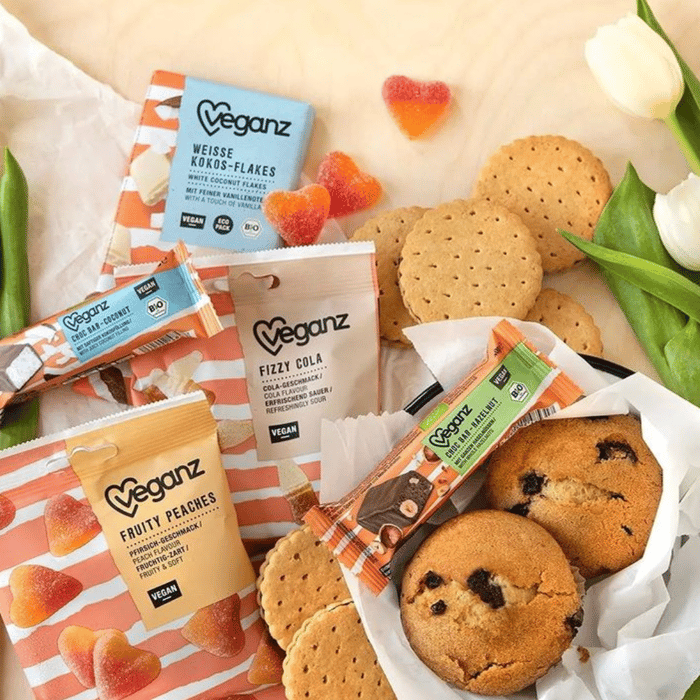 Photo: Veganz
It might be difficult to believe that a completely vegan supermarket exists, but it's true! You can find just about anything in Veganz and their products are made locally. For example, you'd be able to find all kinds of cheese, tofu, tempeh, minced mock meat, plant-based milk, butter, and snacks. Their innovation has made them a beloved and popular grocer in Berlin.
The vegan supermarket has developed over 470 products since 2015 and their packaging is made of compostable materials. In 2020, a total of 84.4 percent of all Veganz packaging was found to be recyclable, reusable and/or compostable.