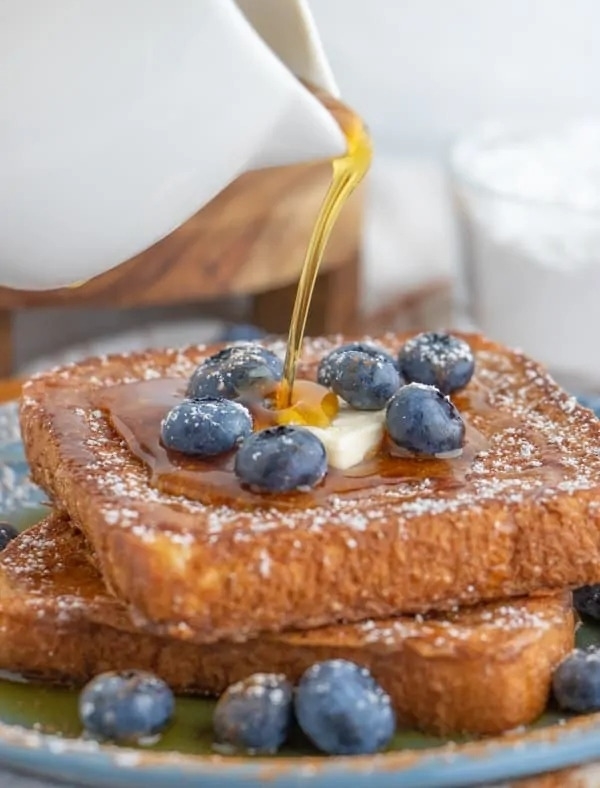 French toasts are perfect for busy mornings and late night munchings.
This recipe is a staple in my house, since it's budget-friendly and so simple to make! I especially love how crisp these french toasts are on the outside, and have such a soft and delicious center.
You can use any kind of plant milk, but the canned coconut milk adds a nice creamy consistency to the batter, and it's a bit thicker which works better for coating and cooking the bread.
I top my french toast with dairy-free butter, blueberries, powdered sugar, and maple syrup. You can add any toppings you like, some other toppings that I love are strawberries, coconut flakes, or dairy-free chocolate chips.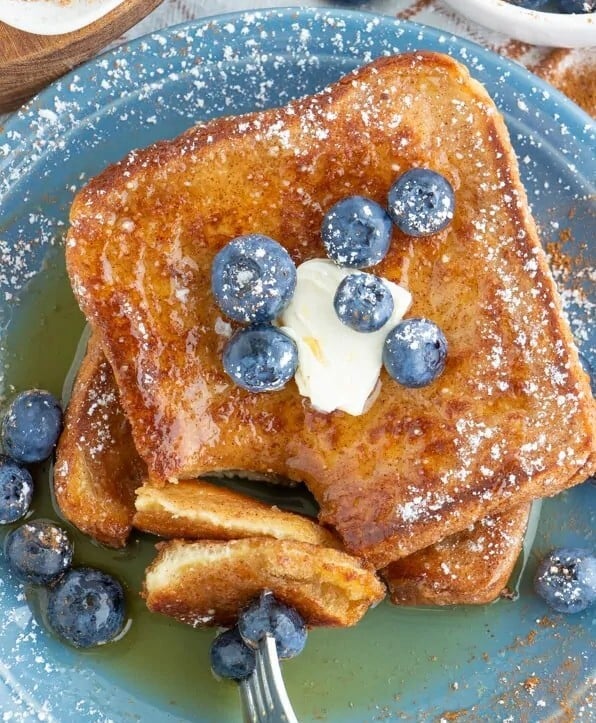 Prep time: 10 mins
Cook time: 15 mins
Total time: 25 mins
Ingredients
4-5 Slices of Thick Bread
1 Cup Coconut Milk (full-fat from a can)
2 Tbsp All-Purpose Flour
1 Tsp Ground Cinnamon
1 Tsp Vanilla
1 Tbsp Sugar
Instructions
- Mix together the coconut milk, flour, cinnamon, vanilla, and sugar until smooth.
- Heat a lightly oiled pan over medium heat and wait until it's hot.
- Dip bread in batter on both sides and gently shake off any excess, then place on the pan. Cook for 2-5 minutes per side, or until browned and crispy. If you find the bread is browning too fast, turn down the heat a bit to help all the batter cook throughout.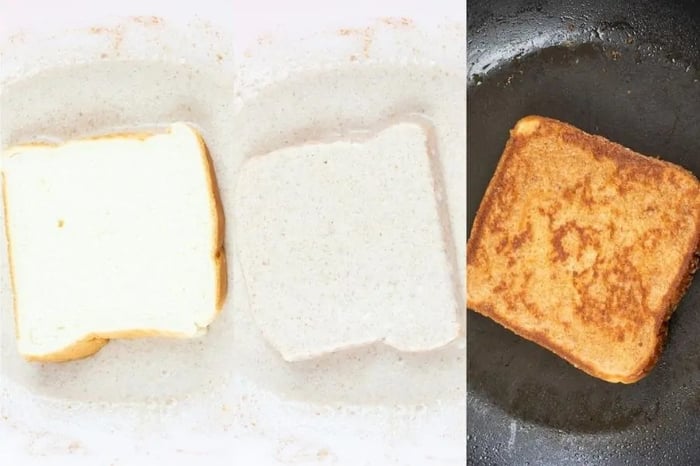 - Repeat with remaining slices and serve with maple syrup and toppings of choice!