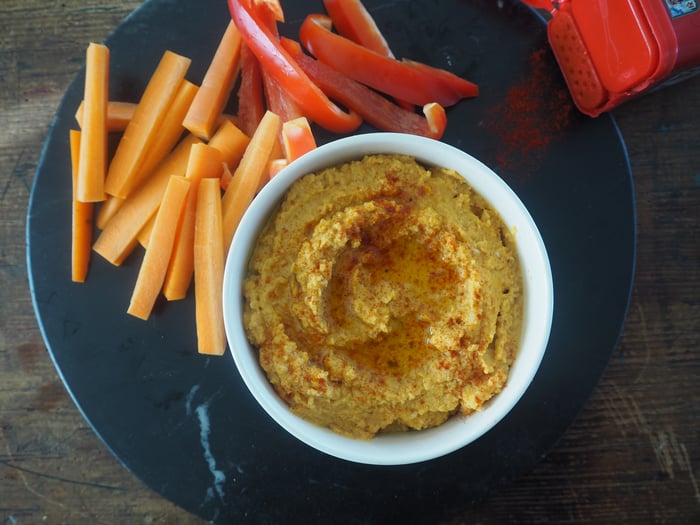 As we get ready to welcome the fall, and all things orange, here's The Fussy Veggie Guide's savory pumpkin hummus recipe that will wow you and your family!
Cooking time: 50 mins
Makes: 2 cups
Ingredients
1 pumpkin (butternut squash)
1 cup chickpeas
2 garlic cloves
4 tbsp filtered water
1 tsp tahini (can substitute for nut butter or nutritional yeast)
1/2 tsp coconut oil
3/4 tsp smoked paprika
1/2 tsp ground cumin
1/2 tsp ground coriander
1/2 tsp onion granules
1/2 tsp ground chili
1/2 tsp each salt and pepper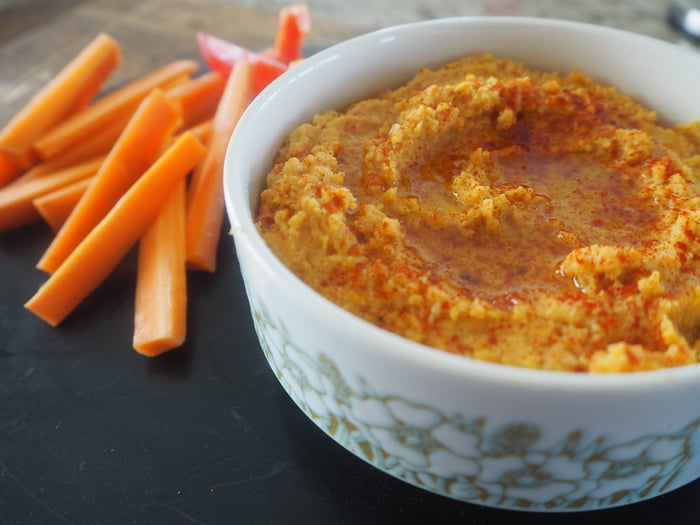 Method
Preheat the oven to 180°C
Peel and chop pumpkin into 1 cm cubes
Cover with coconut oil and half the spices and roast for 25-30 mins
De-skin the chickpeas for a smoother hummus
When the pumpkin is cooked, remove from oven, and cool
Once cooled, add to a blender with remaining spices, oil, chickpeas, water, and tahini (or nut butter/ nutritional yeast)
Blitz until smooth and serve!
If you liked this recipe, follow The Fussy Vegan Guide's Website and YouTube channel.