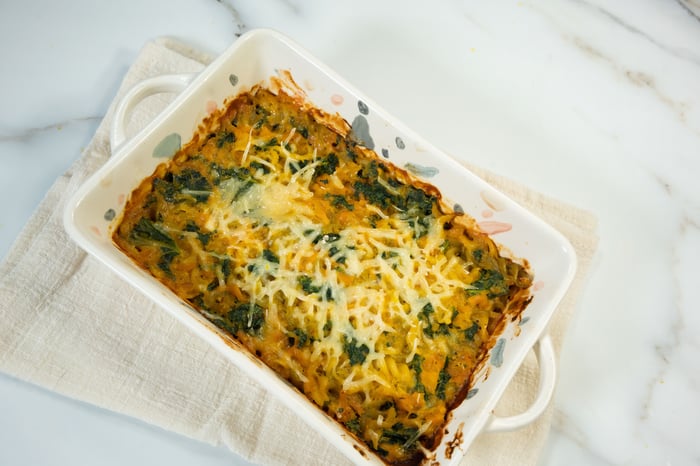 Here's an easy to make delicious vegan weeknight dinner for the pumpkin season!
Serves: 1-2
Ingredients:
90g of Pasta (Gluten-free if desired)
2 tbsp of Olive Oil
2 tsp of Onion Powder
2 tsp of Garlic Powder
1 tsp of Parsley
Medium-sized Pumpkin (around 250g) or a can of Pumpkin Puree
Pasta water
120ml of Plant-based Milk for cooking
50g of Kale
1 tbsp Salt
1 tsp ground Cumin
1 tsp Oregano
1tsp Paprika
Black Pepper to taste
3 tbsp of Nutritional Yeast Flakes
Optional topping: 200g grated Vegan Cheese of your choice. I used Violife's Grated Mozzarella.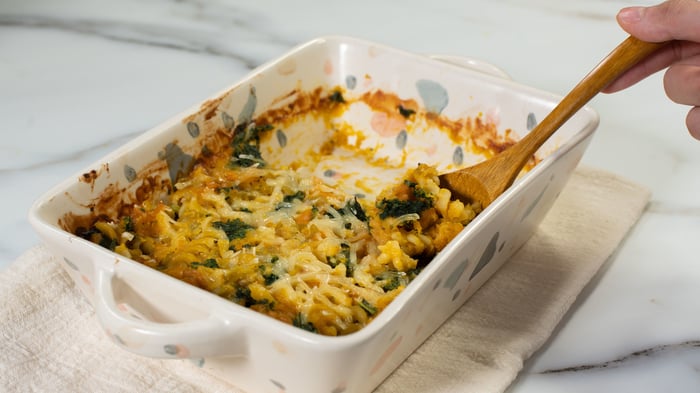 Directions:
1. Cut the pumpkin to pieces and place the pieces on a baking mat.
2. Bake in the oven at 180C/356F for around 30 minutes.
If you're using a can of pumpkin puree skip to these steps
3. Boil pasta till al dente. Save the pasta water for later.
4. Blend roasted pumpkin to a purée.
5. Heat 2 tbsp of oil in a pan.
6. Add pumpkin puree, spices and reserved pasta water.
7. Add plant-based milk, and simmer for around 4 minutes.
8. Add the kale.
9. Add the cooked pasta.
10. Taste and adjust seasoning. Add more plant-based milk for a creamier base.
11. Add vegan cheese 15-30mins before serving and mix thoroughly.
Optional: top vegan cheese and bake it for a baked pasta dish.
Notes:
For a thinner base, boil your pumpkin instead.
Baking the pumpkin pieces would result in a more roasted taste.