You have one hour to demonstrate that you care about this planet - what do you do?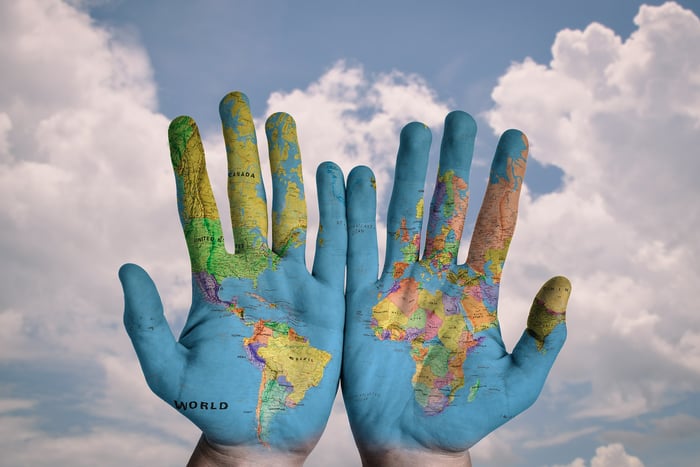 Turn off all the lights? Park the car and walk? Turn off the air-conditioning? Within one hour, what you may be able to realistically accomplish is little (and the impact of turning off the lights for an hour is insignificant for the environment) but this hour is an important call to action to determine - what does sustainability look like to you?
Earth Hour events will be held all over the world on March 29, from 8:30-9:30 pm local time. The initiative began as a grassroots campaign by World Wildlife Fund in Sydney in 2007, where 2.2 million people turned off the lights. Over the last 13 years, Earth Hour has spread to some 187 countries with over 3,000 landmarks switching off their lights and millions of individuals hosting electricity-free events to take part.
Awareness is the key focus of Earth Hour. Politicians and activists worldwide have been proclaiming that we are at a climate crossroads for years now.
Three years ago, executive director of Earth Hour Global Siddarth Das said, "Our actions today, as individuals and the global community, have the power to transform what the world will look like for generations to come -- the time to act against climate change is now."
Then in 2017, we heard the director general of WWF International, Marco Lambertini, say that "nature is in alarming decline. Halting its loss is urgent and crucial as much as tackling climate change."
And yet, little has changed. We hear the same lines over and over again: that we need to act today, not tomorrow or next week. So what happens when we hold an hour in the vast scheme of time to do things differently?
Earth Hour events are supposed to be fun, even intimate. Restaurants host candle-lit dinners, famous landmarks and places like the Sydney Opera House, the Great Pyramids of Giza, and Times Square in New York descend into muted darkness while we huddle with loved ones and marvel at the simplicity of the night cover and maybe even gaze at a few twinkling stars.
But with all the grandeur and heavy symbolism that the event carries, the impact of turning off the lights really draws attention to our reckless energy consumption. Since our energy is mostly carbon-based, this means either cutting out fossil fuels (which continues to be a hard-fought battle; read Keystone XL pipeline, Trump vowing to bring back coal) or drastically reducing our energy consumption.
This darkness shouldn't be a veil to how much industrial civilization relies on this energy. Before extinguishing the comforts that we know await us after 60 minutes - like sleeping with air-con in humid Singapore, refrigerating your food, or taking the metro home - imagine an Earth Week: none of these things for 7 complete days. Cold showers, spoilt food, no Internet. What state would we be in after an Earth Month?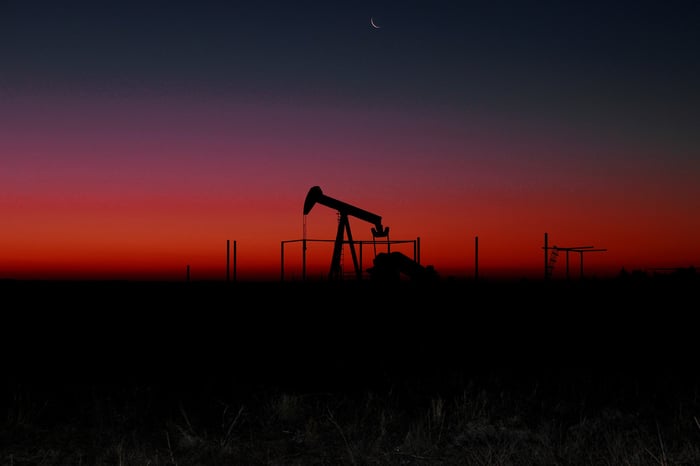 Fossil fuels comprise around 80% of our energy consumption. Image: Armbrusterbiz
Turning off the industrial, energy-dependent systems in which we live isn't an option. The value of Earth Hour is to consider how we can shift our societies towards cleaner energies, safer environments, fewer plastics, more plant-based food, and reduced waste. It shouldn't be an excuse to switch off the lights for an hour, and then return to business as usual. It's a brief pause in time to deeply question what you can and will do differently once the lights are back on and ask yourself; how do we transform individual action into collective vision?
Make a plan to reduce your intake of animal products as much as possible; invest in an electric vehicle, pressure your representatives to divest from fossil fuels; switch to a clean energy vendor. Engage youth around what kind of future they want to envision and work towards. The recent school strikes for climate action held in 123 countries around the world on March 15, inspired by 16-year old climate activist Greta Thunberg, as well as the Juliana vs. United States lawsuit clearly indicate the fiery potential of youth movements to disrupt the status quo.
2019 Climate Youth Strike in Germany. Image: Jonathan Kemper
Take the hour to learn how to cook a zero-waste, plant-based meal. Host a sustainable dinner where you gather your friends not just to talk about climate change, but to put the meaning where their mouth is - and that's what's on their forks.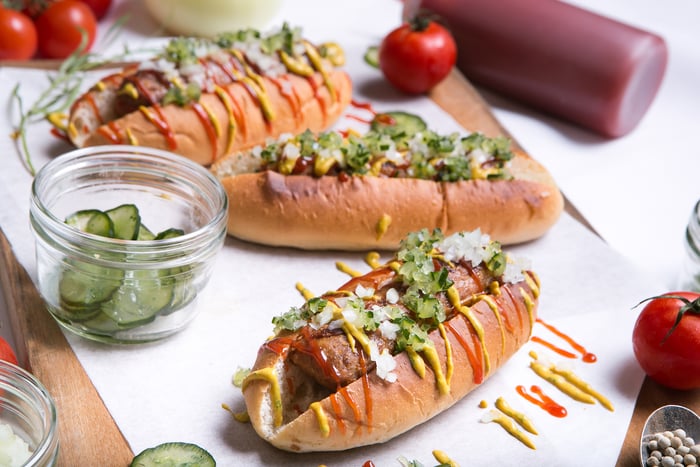 The Grand Hyatt's best-selling Beyond Sausage by Beyond Meat. Image: Grand Hyatt
If you're in Singapore, WWF is hosting an Earth Hour event at Marina Bay Sands where you can make good on the commitment to eat plant-based by trying the Beyond Sausage which will be sold at the Grand Hyatt's food truck there, $8 nett or $10 nett with a home-brewed kombucha!