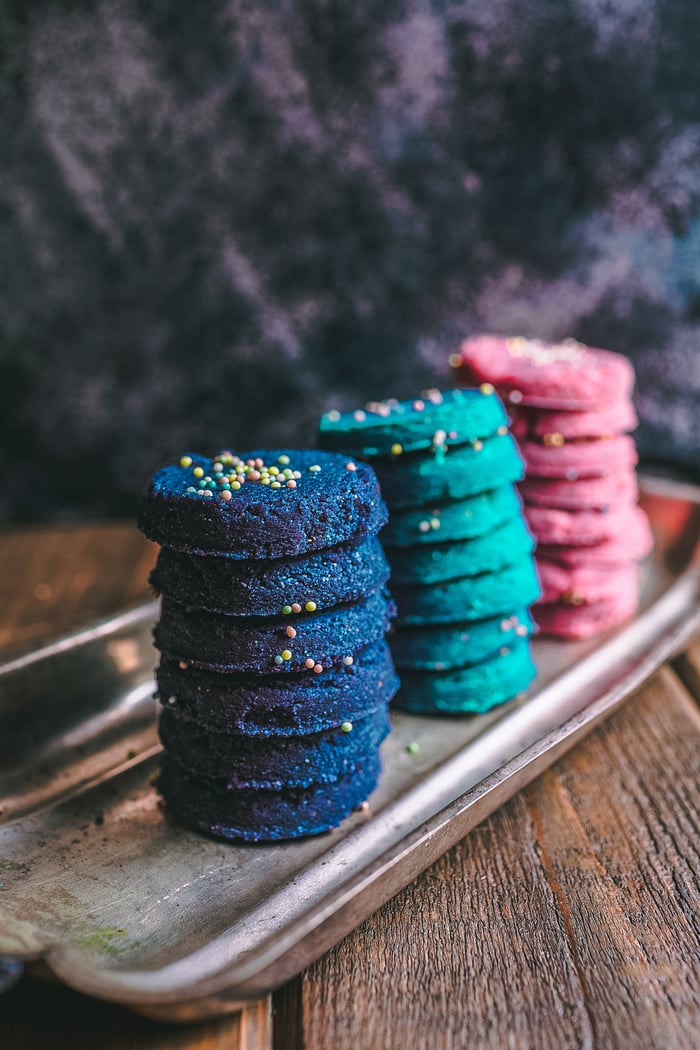 5 Ingredient Cookies
5 ingredients or less! These are no bake vegan cookies. I know a lot of people really prefer short and sweet recipes. Most of the time, I really don't factor this into the equation while I'm coming up with my ideas. So today that changes - I've kept things simple. Not only are there just 5 ingredients (or fewer) in this recipe, but there's also no baking required! Just pop these into the freezer for a little bit of time to take shape, and they're ready for munching in no time.
I have always favored making raw treats that require no baking time. Whether I'm making a cheesecake or a cookie, I love not having to wait long to devour them afterwards. I keep the ingredients simple, especially when it comes to sweeteners. I always use pure maple syrup for all my raw recipes. You can also substitute with another liquid sweetener of your choice, like agave syrup, or whatever you might have laying around the house. So let's dive right into this simple recipe below.
5 Ingredient Cookies
Serves: 2
Active Time: 15 minutes
Ingredients
16 oz container, or 2 cups, of cashew butter (substitute for peanut, almond, macadamia butter)
2+ cups coconut flour (play with the amount depending on the consistency of the dough)
1/2+ cup pure maple syrup
Sprinkles (vegan preferable)
Vegan colouring powders are optional (I used blue spirulina, butterfly pea powder and pitaya)
Directions
All you have to do is mix everything together in a bowl until the dough forms (if you're using colors, separate 3 bowls of dough so you can mix in the colors individually)
Then form whatever shapes you prefer: cookies, animals, balls, etc
Let them set in the freezer for 20-30 minutes just to take shape. Use parchment paper to prevent sticking
That's pretty much it, my friends. Simple and quick directions when you have very minimal ingredients to use. I will try to think of more ideas like this more often. Sometimes they are easier said than done when you really want to bring out flavor with only minimal ingredients. Luckily I am always up for challenges so this is one challenge, accepted!