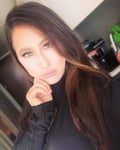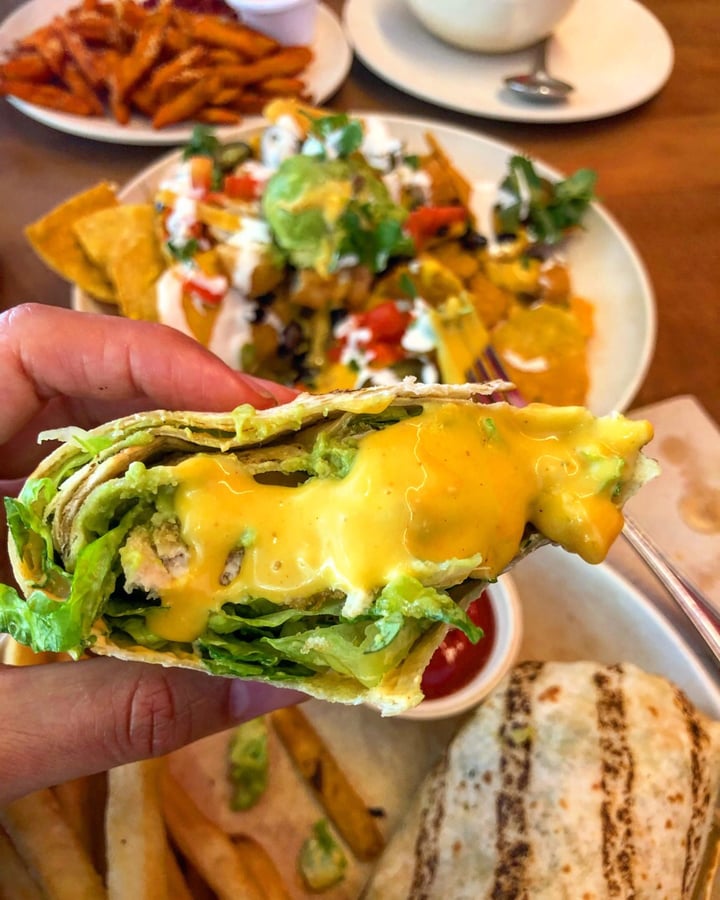 Amazing. You can choose to get the Santa Fe in a sandwich style or wrap. This is the wrap version. I requested a side of queso because it's THAT good. The mondo nachos are also one of my favs to get at veggie grill.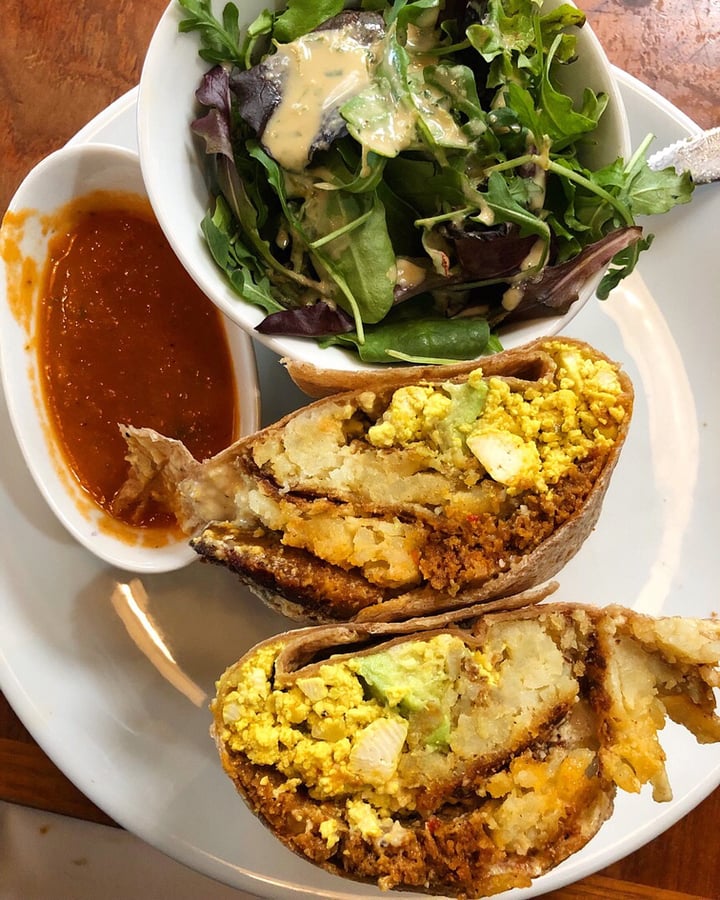 I would definitely have this for breakfast everyday. This breakfast burrito has scrambled tofu, potatoes, black beans, tempeh bacon, sautéed peppers, cashew cheese, and guacamole. So delicious!
lisab
 Looks yummy!! 😋
Reply
lou
 love a good breakfast burrito!
Reply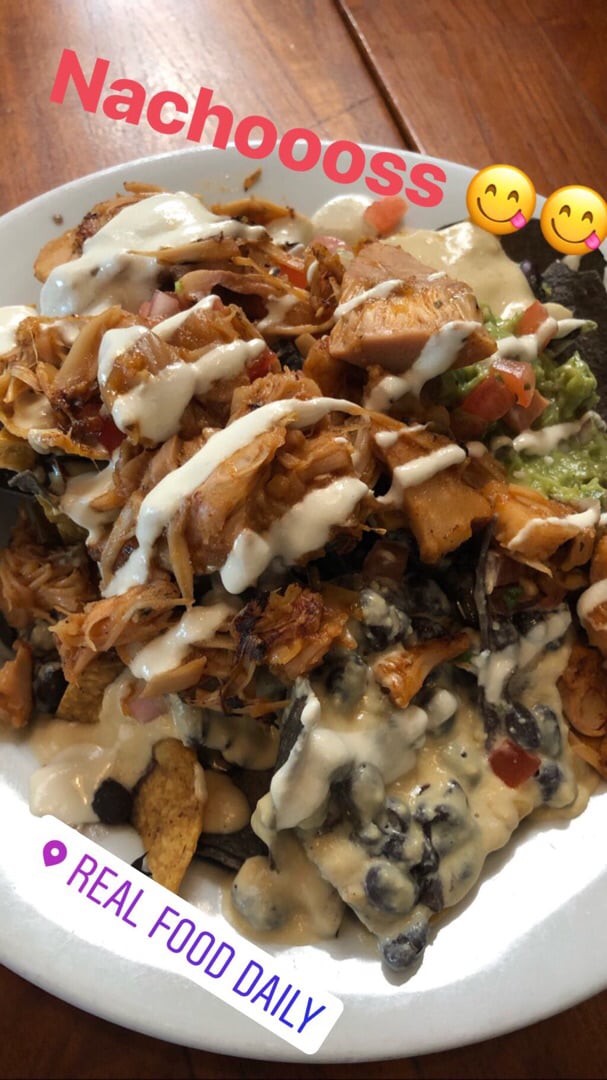 So tasty and delicious! The quality is amazing. I definitely recommend!