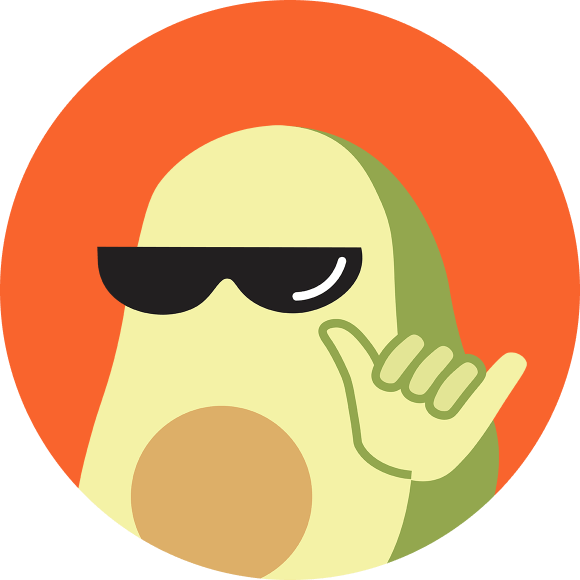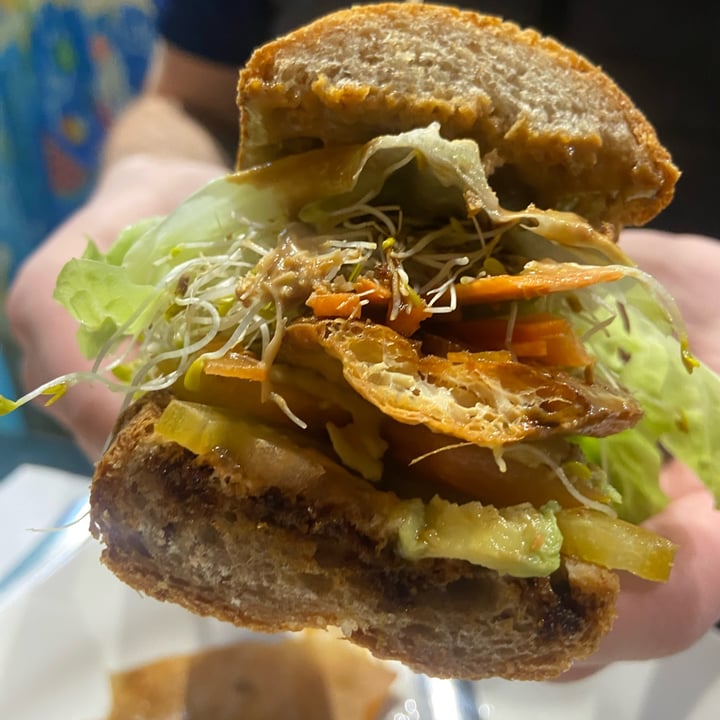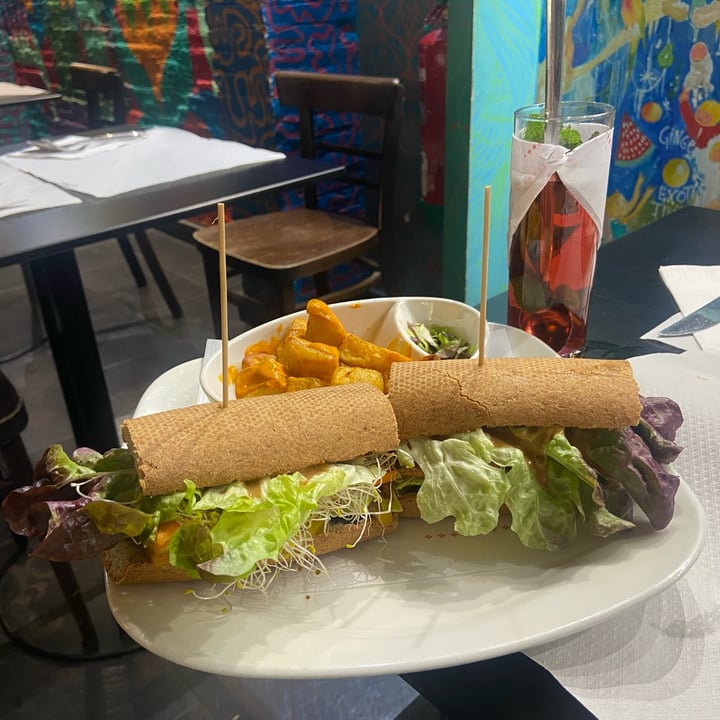 A sandwhich packed with veggies and just the right amount of tofu. It was filling, but not overly so. It had all the good veggies but didn't compromise on taste. The avocado and homemade bread pulled the sandwich together!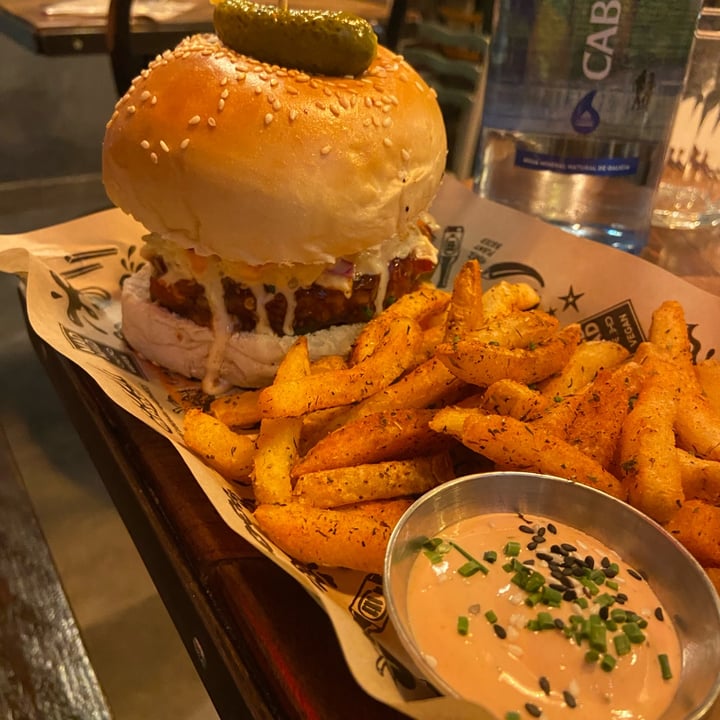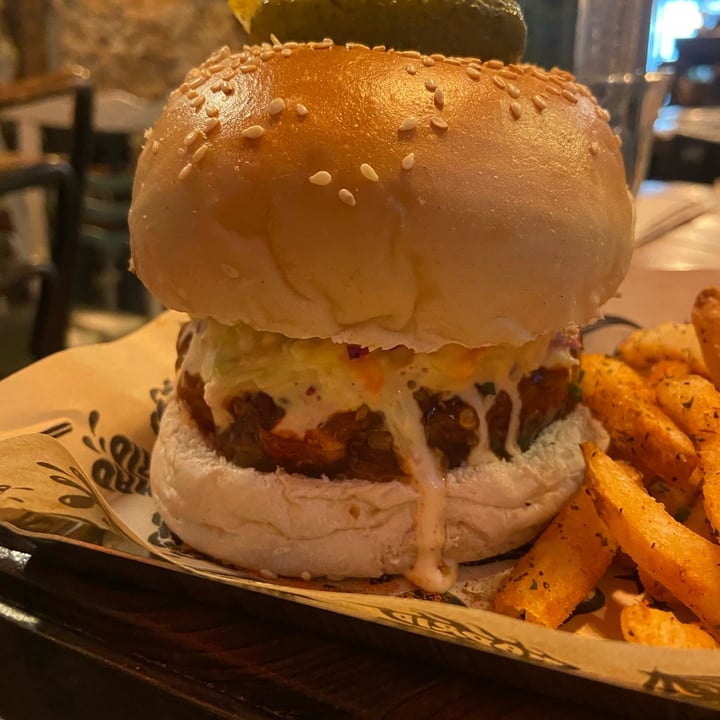 Out of this world! The chicken was delicious and the coleslaw that came on top was my favorite part. It was a unique flavor and not overdone on any front. It has quite a bit of sauce and I love sauce, so it was perfect. more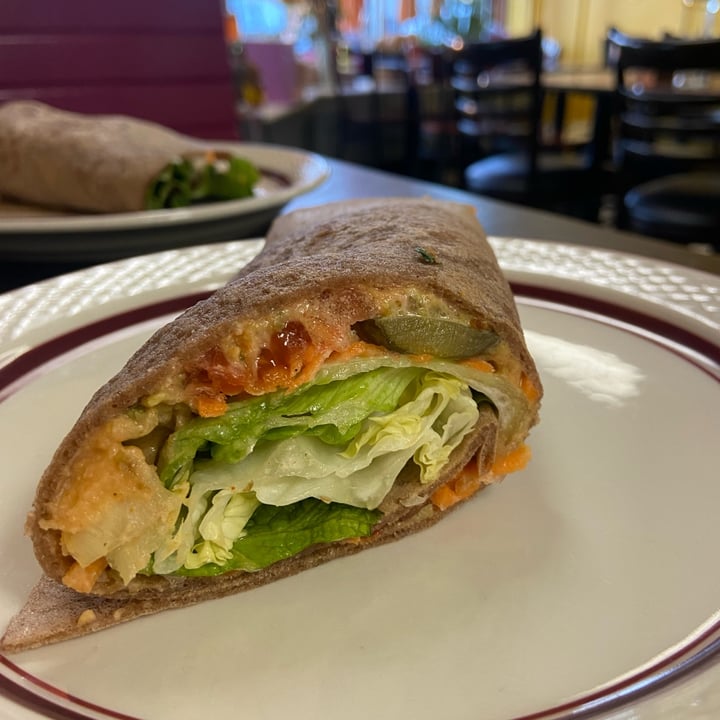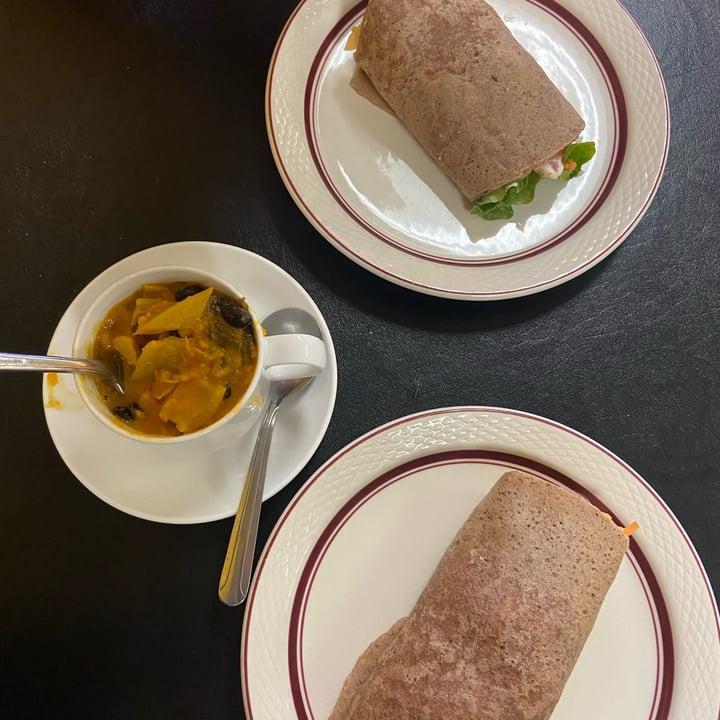 This dish was super yummy and filling! I loved the gluten free wrap it came on and could definitely eat that by itself. I was craving some veggies and this hit the spot! I'm very glad we tried it.