Review of Fried Kway Teow at VeganBliss 蔬福 by discoveringdancer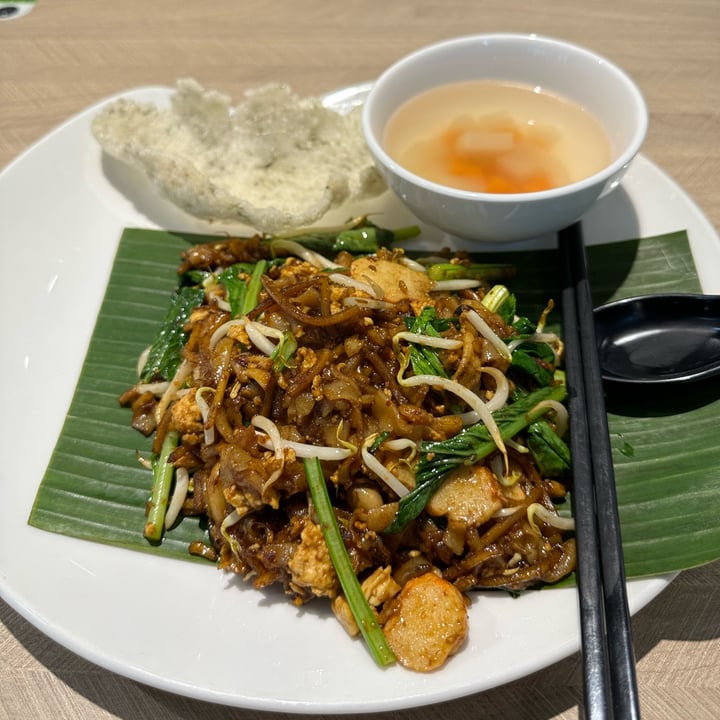 A rainy day is perfectly accompanied with a fresh and warm serving of Kway Teow. It was cooked with tofu, mushrooms, spinach and served with a cracker and clear vegetable soup with carrots. For a dish that is generally known to be unhealthily oozing with oil, Vegan Bliss prepared this in a healthier manner with their generous serving addition of soy and vegetables.

The kway teow was recommended to me by a friend and so it was the first dish I tried. Looking forward to going back and trying more!