Review of Polenta croccante con paté vegetale alle noci at Capra e Cavoli vegetariano, vegano e pesce by mintypig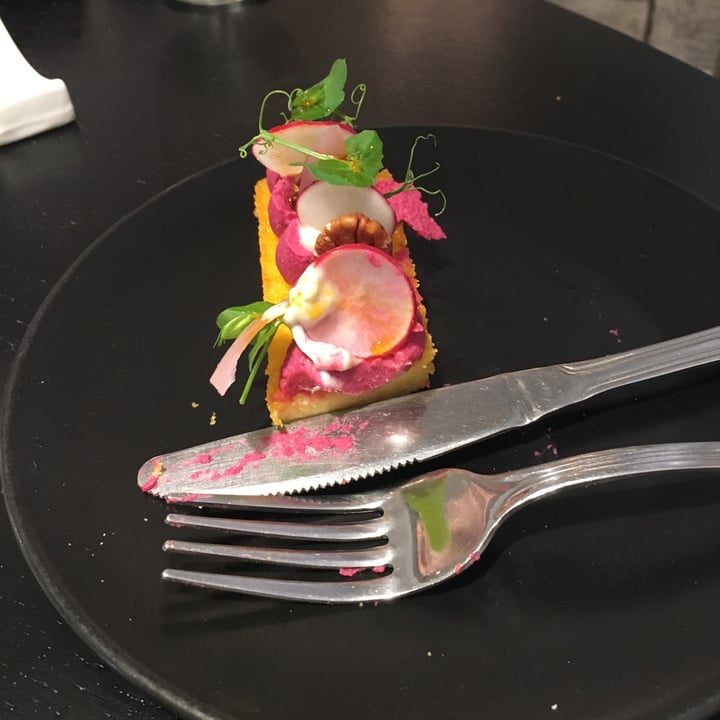 A delightful mixture of subtle flavours and exceptional textures.

The polenta was cooked perfectly, fried to a crisp but still fluffy and hot on the inside. The vegetable paté I think was beetroot based and very creamy, and not strong at all like liver based paté, so the flavours of the walnuts and thinly-sliced radishes really came through.

A beautifully balanced dish!