Review of Yuanyang pastry at Almond Bakery (Vegetarian) by huilin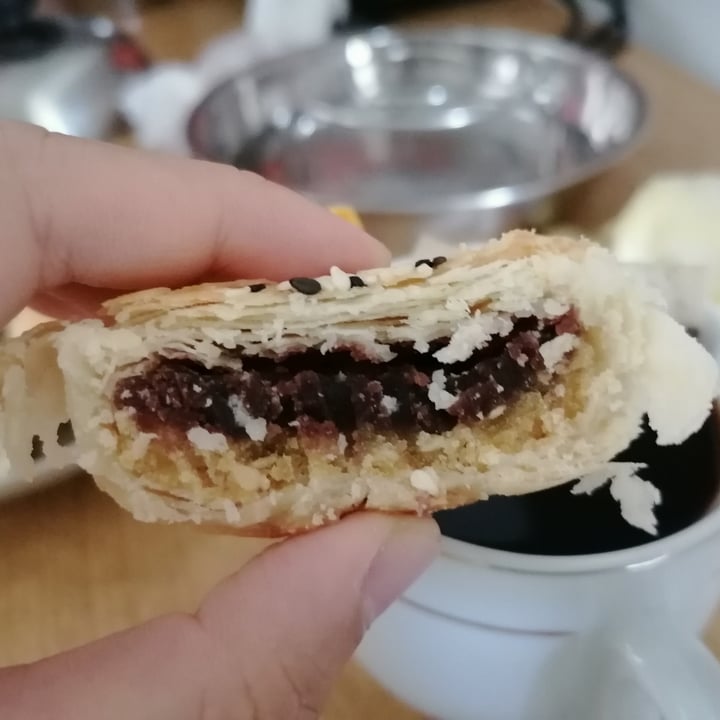 Next is this Yuan Yang Tau Sar Piah from Almond Bakery. The filling is made of 2 layers, the top layer is the red beans paste ( sweet) and the bottom layer is the mung bean (salty).

When eaten in a mouthful, you can taste the sweet red bean paste with some red beans in it, and the salty and sweet mung bean filling which is smooth and savory. Love the crust as usual, which is well baked to golden brown and in layered and slightly soft and crispy texture.

Overall this is another high quality tau sar piah from almond bakery.