Review of Chocolate Banana Goodness In A Bowl - Amazin' graze by tabs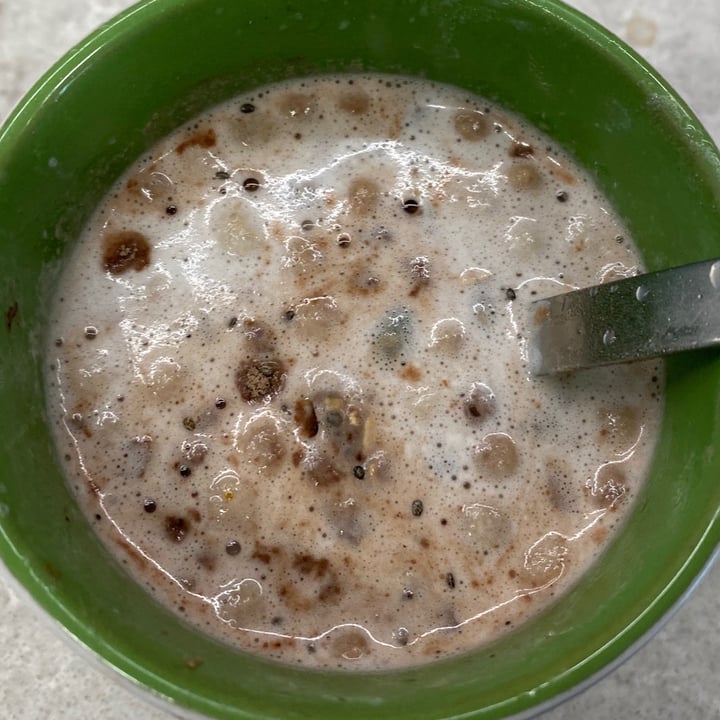 I normally love love chocolate and bananas separately and combined in its various forms, and would often make my own breakfast w this flavour combi whether in toast or pancakes or overnight oats w solid banana chunks and cacao nibs or even as a hot cocoa drink. But… this rly didnt work for me.

Added their instant oatmeal directly to foamy hot milk.
The flavour felt very one-dimensional, neither v chocolatey nor could I taste much bananas.
Texture-wise, everything felt too soft mushy and small in general. The only crunch I got was from the few pumpkin seeds. A v boring oat mix that unfortunately doesn't quite live up to the promoted choc banana flavour ☹️😞

Or maybe it is my own preference - I definitely would like my choc and bananas taste to come out distinctly….