Review of Plant-Based Truffled Mushroom Swiss Burger at Privé CHIJMES by katherinegloria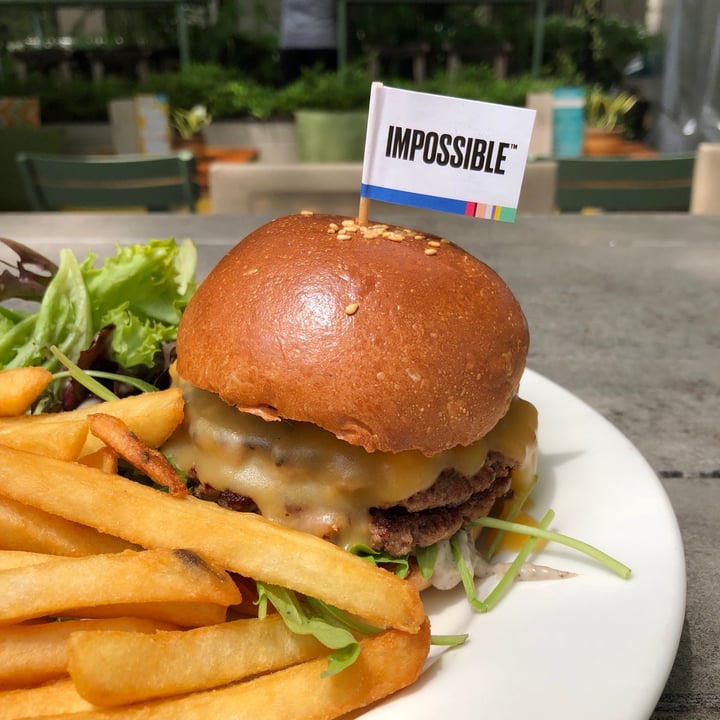 Easily one the juiciest, most succulent impossible burgers around. You can have a choice between the impossible patty or papa's plant protein patty. It has the perfect fusion of ingredients that is hard to resist 👌🏻

The burger is lathered with a generous amount of swiss 'cheese' sauce, truffle 'mayonnaise', creamy mushrooms, caramelised onions and wild rocket leaves. Served with golden fries and a side salad.
meganfortheanimals
 the impossible burger actually isn't Vegan due to the voluntary and repeated unnecessary animal tests the company did on their plant heme ingredient, just as an fyi so nobody gets confused. that, along with the fact that they refuse to commit to not doing more tests, is why this product isn't certified by the Vegan Society.
1 like
Reply
katherinegloria
 Thanks for the insight, i wasn't aware at all! I will definitely look more into it.
1 like
Reply
helloitsme
 I appreciate the information, too. I didn't know they were still willing to test on animals…that's not okay! We haven't had them many times but, I will leave them off my plate until they wise up.
1 like
Reply
meganfortheanimals
 even if they do stop testing at some point in the future the damage is already done and it's not a vegan product, luckily we don't need a singular burger patty to be vegan or spread the vegan message.
2 likes
Reply