Review of Assam Laksa at True Veggie by jinglebells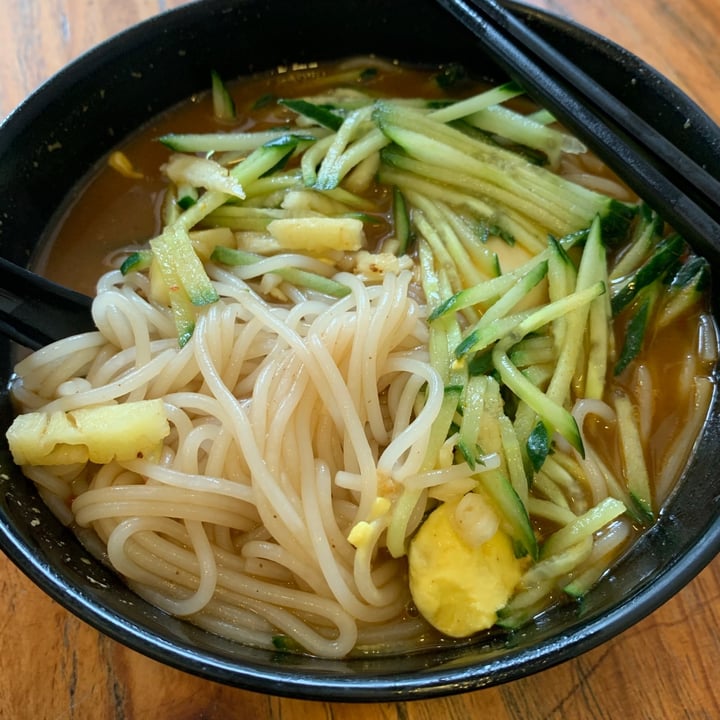 Penang Assam Laksa from True Veggie! If I'm not mistaken, they are run by the same people from Zi Zai Vegetarian as their menu looks exactly the same.

This Assam Laksa was a bit too sour for my liking, hence the 3/5 rating for the taste. They added loads of pineapple cubes which make the broth even more sour. Would have preferred if the laksa taste came out stronger.

Customers are able to request for no egg for all the dishes served at this restaurant! The dish itself comes a whole mountain of thick bee hoon, cucumber stripes and pineapple cubes for the crunch, and a huge piece of mock fish meat.