Review of Thai Hippie (Vegan Maki) at Blue Sushi Sake Grill by quadantics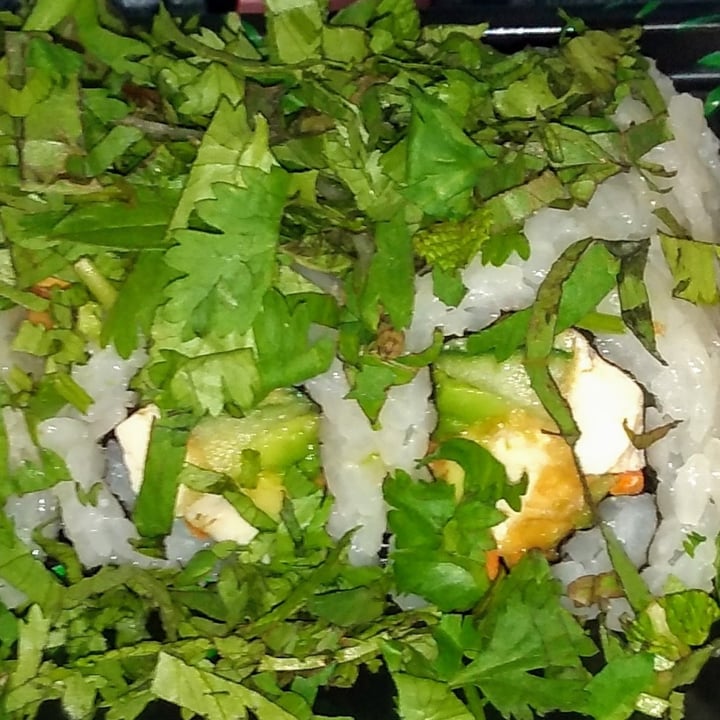 **Sorry about the picture! I tried to do a close up but this app would only accept a picture of two of the eight rolls**
Ingredients: tofu vegan tempura, avocado, cucumber, carrot, cashews with thai basil, cilantro, mint and red onion salad, thai peanut sauce.
Delicious!