Review of Impossible burger at Bread Street Kitchen Singapore by rahilc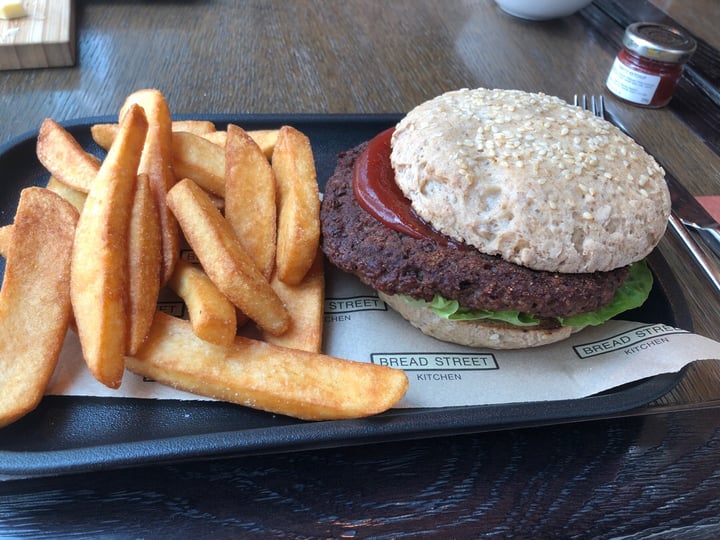 Ngl was expecting more from this burger. I ordered it vegan, so without the Monterey jack cheese, but was hoping for vegan cheese given how high-end this place is but they didn't have any vegan cheese :( The burger itself was really simple but was really big so as well worth the money. I didn't really enjoy the bun and chose not to eat it. Overall a pretty average burger unfortunately.
lou
 tbh it does look kind of sad :( i'd have expected more too!
1 like
Reply
joyfully
 This really does look super sad! Try the impossible burger at another restaurant! I've found places who have a lot of vegan options and/or have been into vegan food longer really know what they're doing and make it fantastically with all the vegan fixings! but the places that are just starting to get into vegan options don't really know what they're doing and don't always have all the goods to make it properly. I hope you let this restaurant know so they can get better!!! Definitely poke them ☺️
Reply