Review of 5 Elements Soup at Elemen @ HarbourFront by herbimetal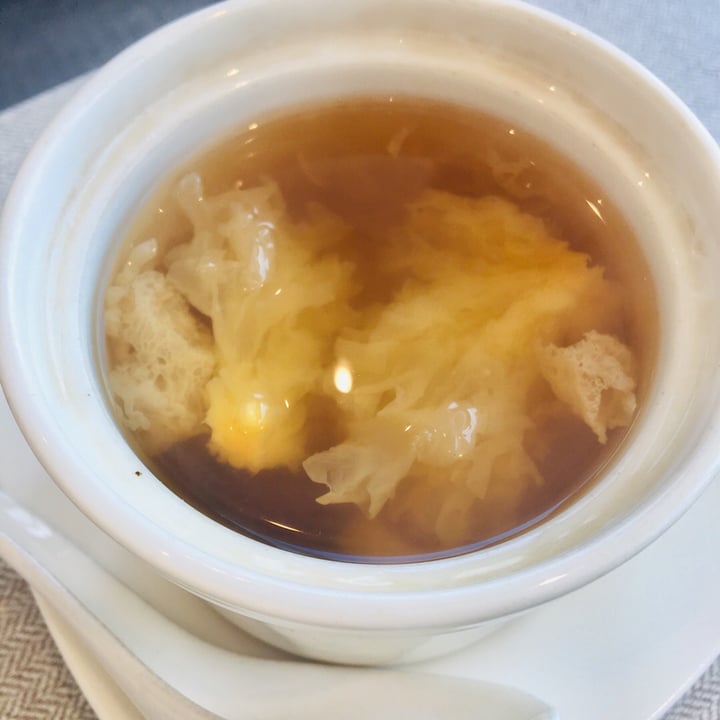 Chinese style; it has a soothing mix of healthy ingredients like white fungus. Western soups all aren't vegan. Dad had this as part of 5 course meal.
Elemen serves nice and healthy food, rosemary flavored water, and has a classy vibe and good service with waiters serving your table. However vegan options are quite limited and would like more of the dishes to be made vegan. Be sure to let staff know if you're vegan.