Review of Cold Smoked Onion Ramen at Ramen Hood by tanzaniteandturmeric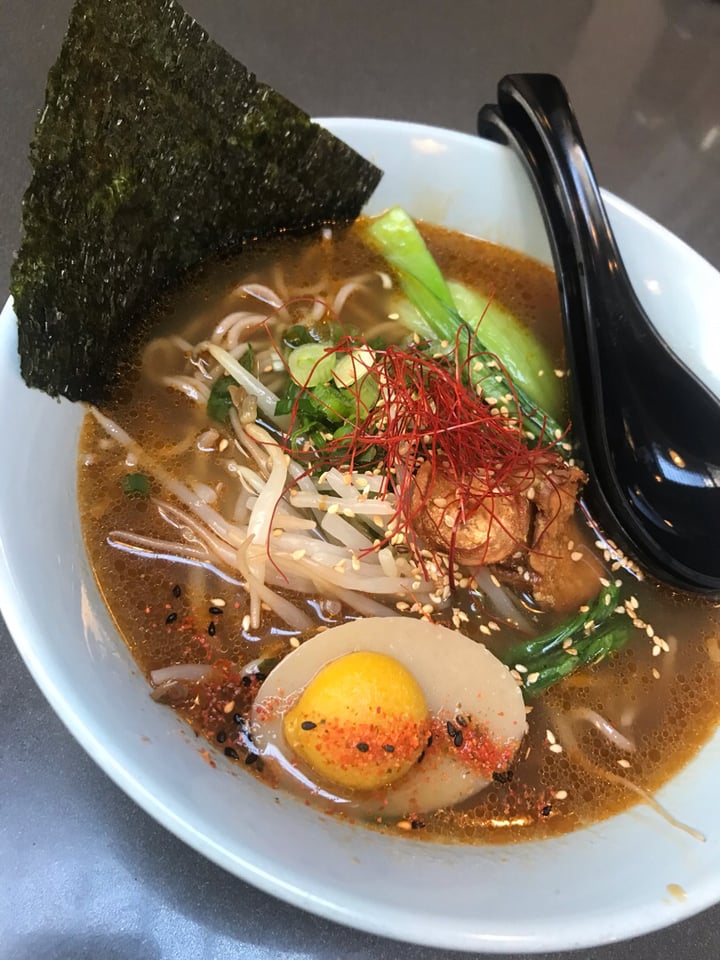 We got this dish for the buckwheat noodles and to try the vegan egg. The dish was ok in flavor (needed to add extra chili powder and oil) - definitely filling though! The egg was unique - mimicked the texture for sure!
lou
 that broth looks so tasty!
Reply
tanzaniteandturmeric
@r3ddrag0n
it was so cool for sure! But we learned you needed to eat it first, otherwise it would soak up the broth and would crumble!
Reply