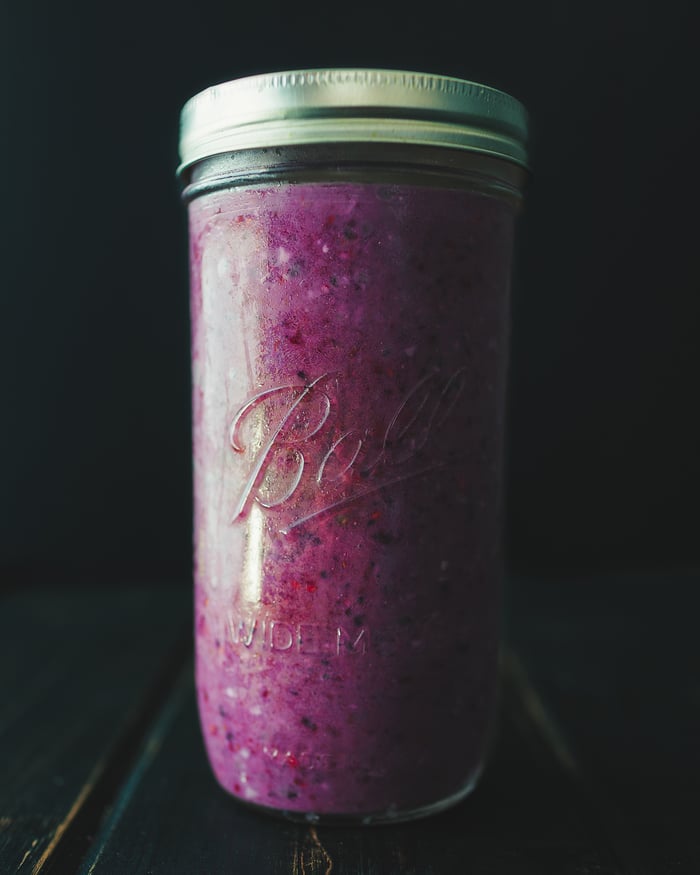 This is a fun one to make. Takes a little time given you have to toast up some coconut flakes but seriously, what else are you doing besides checking your social media feeds?
Very Berry Coconut Smoothie
Serves: 1
Active time: 10 mins
Ingredients*
2 frozen bananas
1 cup frozen triple berry
1 tbsp coconut cream
1/4 cup toasted coconut flakes
3 medjool dates
2 cups plant milk
1 tbsp chia seed
1 tbsp flax seed
Method
Toast coconut flakes in a pan until they brown.

Add your plant milk, coconut cream, seeds, dates, and toasted flakes to a blender.

Blend with frozen berries and serve.