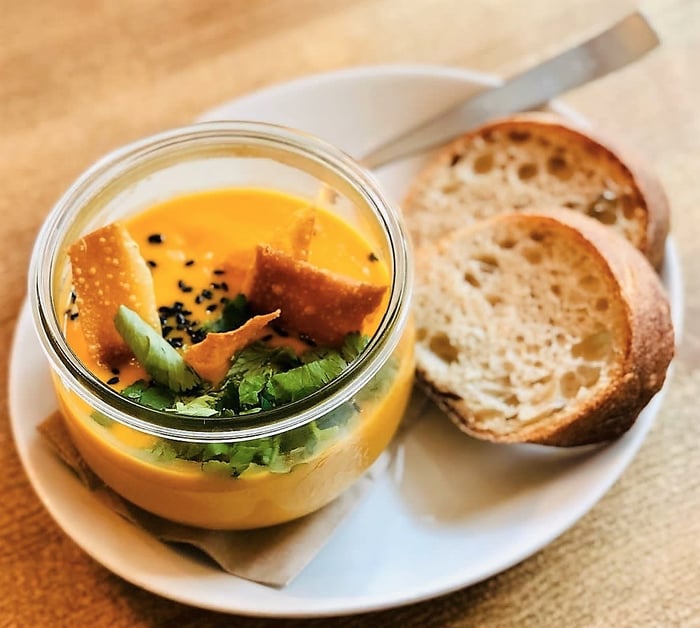 Expensive.
If there's one thing that you hear repeatedly when it comes to veganism is that it's expensive. For some reason, many of us have come to believe that veganism's all about having a far-too-expensive avo toast in a fancy restaurant. However, there's another way to do vegan. One that's kinder to your wallet. And no, you wouldn't have to snack on carrots all day, we promise!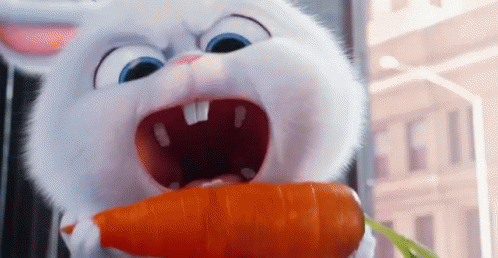 Here are some meal ideas that're tasty and budget-friendly.
Start your mornings right
All happiness depends on a leisurely breakfast. Here are some breakfast options that you can add you to your meal planner:
1. Hazelnut and Banana Toasties
Spread a hearty portion of hazelnut & cocoa spread on a wholemeal toast. Layer with sliced bananas, and you're done!
To make this even more affordable, you can make this 2 ingredient peanut butter that'll last you for days!
2. High Protein Superfood Smoothie
Stock up on frozen bananas & berries, so on those busy mornings you can blend them along with a handful of fresh spinach, 1 spoon of protein powder, and 1 cup plant-based mylk of your choice. You can level up your smoothie by garnishing it with some nuts.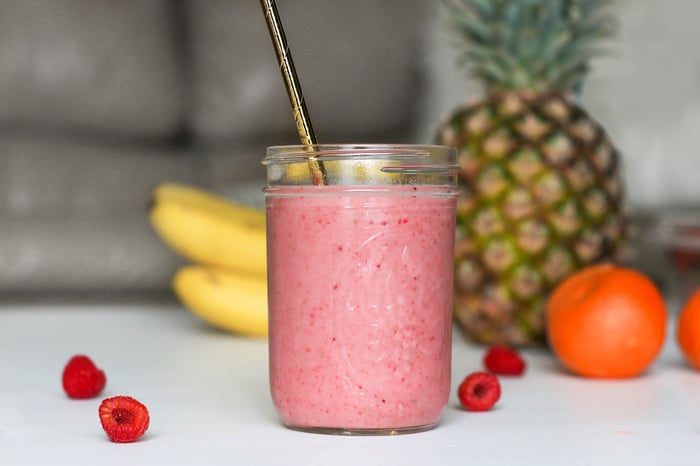 3. Classic Vegan Fry up
Start your lazy Sundays with a traditional fry up. Making the classic tofu scramble, heat up some canned baked beans, fry tomatoes and mushrooms on the side, and serve 'em all with some toast. Can anything be more perfect?
4. Vegan omelette
You don't need a fancy egg replacement product to make this omelette recipe. Made with moong dal, you'll be surprised at just how eggy and fluffy this recipe is!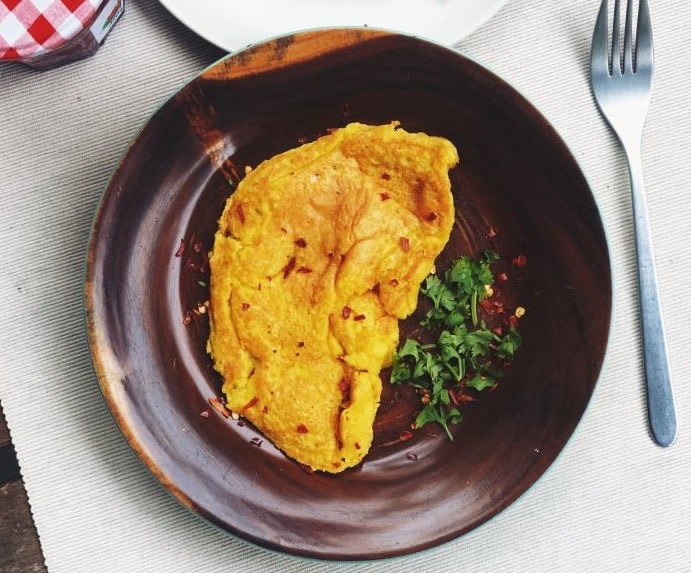 5. Overnight oats
Soak oats, chia seeds, and mylk in an airtight container along with any flavoring of your choice, refrigerate overnight, and you're done! This no-cook breakfast's perfect to start your day. Minimalist Baker's post on overnight oats lists various flavor options that you can try.
It's lunchtime
Lunch is the best time of the day! These quick and easy recipes'll make sure you don't miss out on what lunches are really about: good company while eating great food!
1. Stir Fry noodles
If you spend some time during the weekend cutting and prepping the veggies, you can whip up a mean noodle stir-fry in the middle of the day. Use the veggies that you have: carrots, peas, broccoli, cabbage and keep experimenting with the seasonings.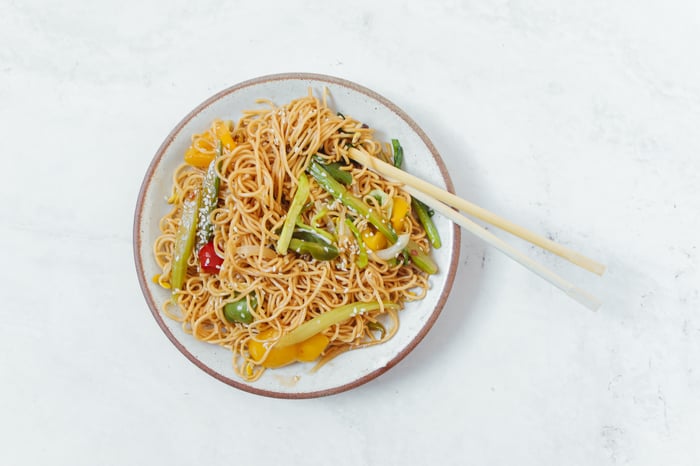 2. Pasta
You can't go wrong with pasta. Just stir in grilled veggies or any sauce of your choice, the options are endless! You can make it healthy by opting for multigrain or lentil pastas.
3. Stuffed Sweet Potato
Poke some holes in a sweet potato with a fork, drizzle some oil and salt and bake it. You can either eat your baked potato as is, or fancy it up by slicing it in the middle and stuffing it with some refried beans and homemade salsa!
4. Wraps
Got some leftovers? Chuck them in a tortilla, and you got yourself a wrap! The best thing about these wraps is that you can build them with whatever you have. Simply stuff them with veggies, rice, some proteins like curried tofu or falafels, seasonings, and you're done!
If you're looking for a quick on-the-go meal, Tesco Plant Chef's Roasted vegetable and pesto wrap is a great and affordable meal option!
5. Sandwiches
A quick lunch option, sandwiches are quick and easy. You can try sandwiches from all over the world, from gyro, masala Bombay sandwich, banh mi, and many more! You can even experiment with your own flavors and can add some excitement to your sandwiches by making a variety of hummus. Having hummus on hand's a great way to add a punch of nutrition to your meals, and c'mon who doesn't like hummus?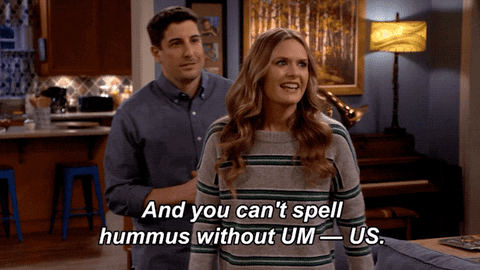 What's for Dinner?
1. Burger
Make homemade bean/veggie patties, not only are they more affordable than meat substitutes, you can customize the taste to your liking. If making a patty at home isn't your thing, opt for vegetable based patty, they tend to be more affordable than the meat versions.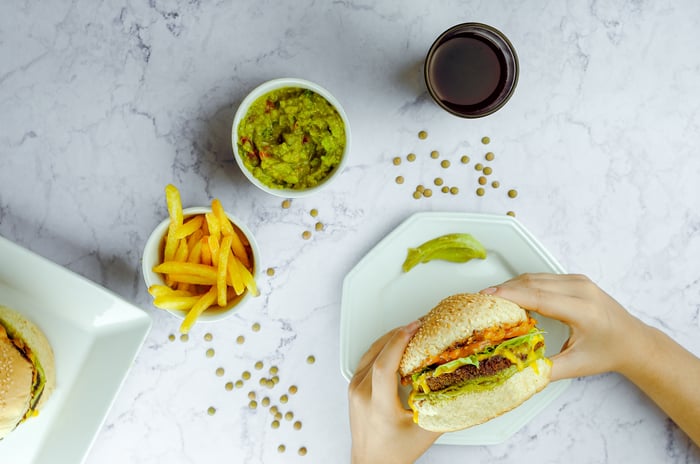 2. Roasted Vegetable "Buddha" Bowl
The best thing about Buddha bowls is that you can add anything you have in your pantry (including most of those leftovers!). This build your own vegan Buddha bowl recipe provides a list of proteins, carbs, and dressings that you can consider.
3. Soups
Nothing warms a weary soul than a hot & hearty bowl of soup. Be it a "clean your refrigerator" soup at the end of a week, an earthy mushroom soup, or even simple lentil soup, you can make a soup to match your mood!
4. Stuffed peppers
Looking to impress others with your culinary skills, make these stuffed peppers. They're easy to make, and are so flavorful!
5. Comfort bowls
End your day with comfort food, and nothing screams comfort more than a warm rice bowl. Consider using kidney beans, black grams, red lentils, chickpeas, or just about any vegetable or lentils or beans to top up your rice!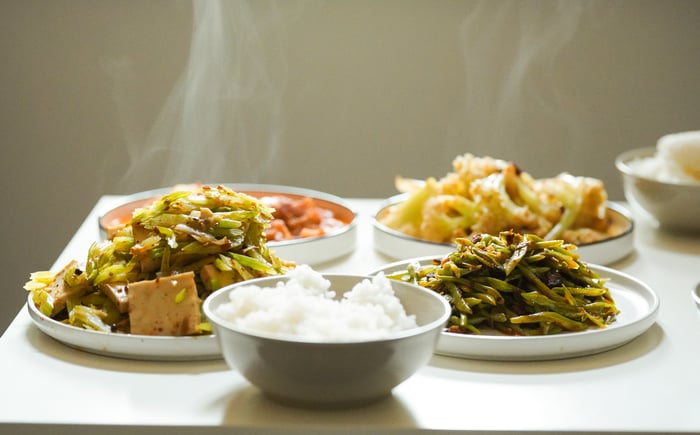 The art of creating budget friendly meals is to buy local and in bulk whenever you can, especially beans. Speaking of which, it's cost-effective to buy dry beans and cook them at home than buy the canned variety. Check out these 6 tips to build your vegan pantry for more budget-friendly shopping suggestions!
These easy simple meal ideas'll help you enjoy delicious, cheap vegan meals. What's your go to vegan recipe? Tell us in the comments!