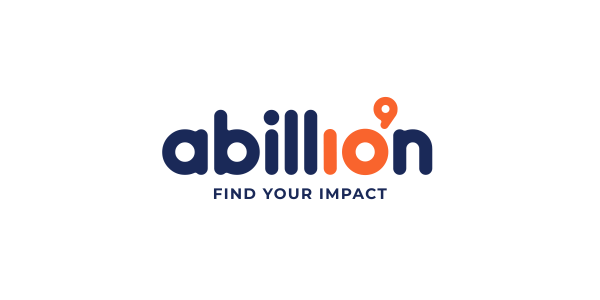 Singapore. Jan 4, 2021, – abillionveg, a leading sustainability platform has announced that the community will begin operating under the name abillion effective immediately.
This rebranding reflects both the evolution of the company as well as its vision for the future. Along with this change, abillion also launched a newly redesigned company logo which will prominently feature their vision for sustainability.
abillion logo indicates 10 to the power of 9 which reflects on the mission and vision of a billion people committing to create a positive impact. It also stands for an exponential force of a growing community with a shared purpose and to connect businesses with conscious people.
The logo also resembles a speech mark which represents the conversations, stories and connections that take place on the platform. Another key factor of the logo is its similarity to that of a location pin drop and speech mark to show that our community can post, review and share from all over the world.
While the name changes to abillion, the mission and vision remain intact. abillion is on a mission to inspire a billion people to commit to sustainability and a vision to build a global community that catalyzes people and businesses to do what's right for the planet.
Vikas Garg, Founder & CEO of abillion said, "We're a growing and diverse community of people in more than 130 countries and our rebrand reflects our vision to create a worldwide social movement for sustainability."
About abillion
abillion is a Singapore-based social media platform that's grown to 130+ countries since 2018. Our goal is to become the leading source for sustainability, creating a positive change and lasting impact on the planet, its animals and people. The content on abillion is member-generated. Every post makes it easier for people to be more sustainable when they eat and shop. Consumer reviews on abillion convert into donation credits to conservation partners worldwide. Reviews are also shared with business owners, influencing nearly 100,000 brands worldwide to offer more sustainable options. abillion also provides market insights and emerging trends through its proprietary dataset.