Food is the window to our soul–and is there a better way to indulge your soul than learning new recipes from around the world?
So, we've found some of the best plant-based influencers from all over the world. They will sauté, simmer, and season their way into your homes and hearts.
1. Tabitha Brown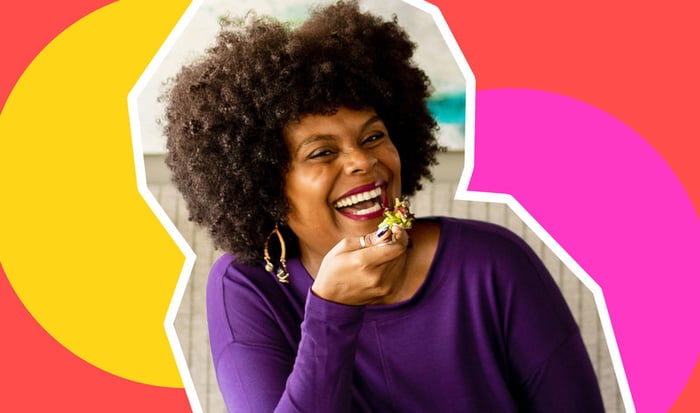 Pic Source
An actress and a social media personality, Tabitha Brown is a well-known face in the vegan community. Her viral video reviewing vegan BLT Sandwich from Whole Foods shot her to success and she has not looked back ever since. Her unique style and passion for all things vegan is a treat to watch! If you're not already following her, you're missing out on some pretty life-changing vegan recipes!
Follow Tabitha Brown: Tiktok, Youtube, Instagram
2. Pick Up Limes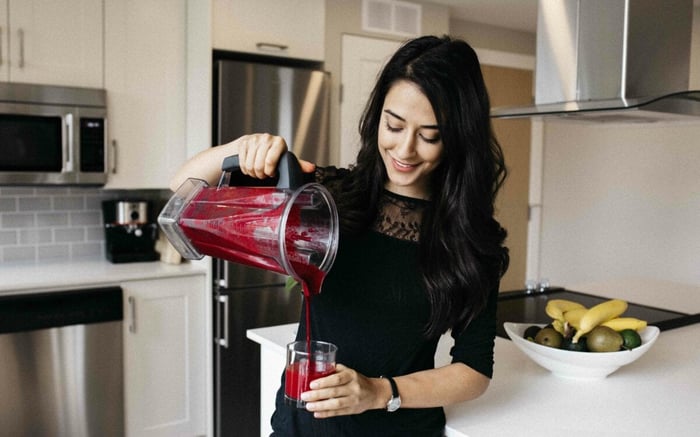 Pic Source
Sadia Badiei started Pick Up Limes to share nutritious, delicious, and visually appealing recipes. She uses her platform to share tips to live your best life. Currently, she lives in the Netherlands and shares her life and her recipes on youtube as well as Instagram. Along with this, she has a plant-based recipe book. You can also find various articles related to plant-based nutrition and lifestyle on her blog.
Follow Pick Up Limes: Website, Instagram, YouTube
3. Radhi Devlukia-Shetty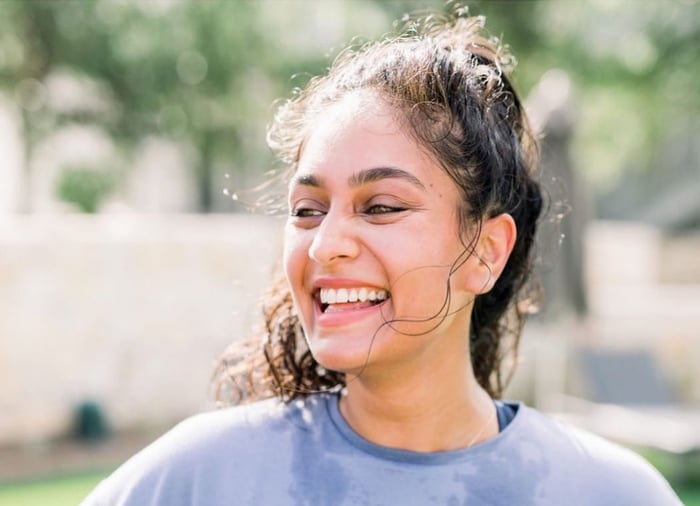 Pic Source
Follow Radhi Devlukia-Shetty for an all-round dose of positivity. Her food, just like her, is fun and fuss-free. Her Instagram account is full of fun videos, recipes, spirituality, Ayurveda, and the time she spends with her family, especially her grandmother and her husband, Jay Shetty. As a slightly stout child, Radhi was bullied, and she turned to yoga, spirituality, and clean eating to turn her life around. She's a certified dietician, so you are bound to find some great advice.
Follow Radhi: Website, Instagram, Facebook
4. Eddie Garza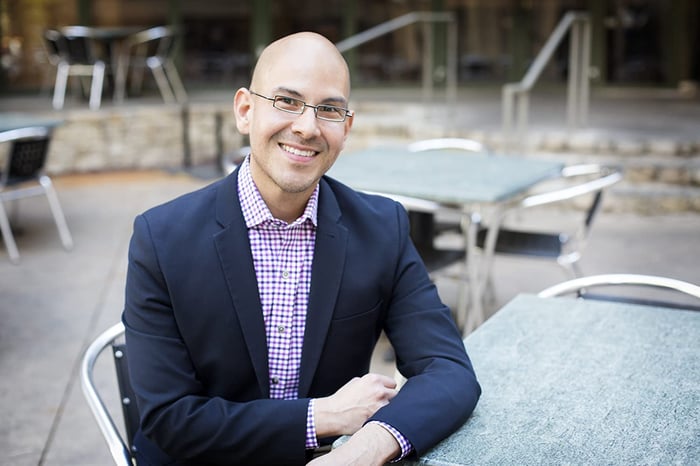 Pic source
Eddie Garza's a Senior Manager of Food and Nutrition for the Humane Society and is an incredible chef. He spreads his love for plant-based food on his Instagram and YouTube channels. As he switched to a plant-based diet, Eddie lost 150 pounds. This was such a significant number, that to commemorate this, he released his book: Salud! Vegan Mexican Cookbook which had 150 recipes! Eddie's social media accounts are full of delicious Mexican fare that's 100% plant-based! Check him out if you want to elevate your Taco Tuesdays!
Follow Eddie Garza: Website, Instagram, Facebook
5. Rachel Ama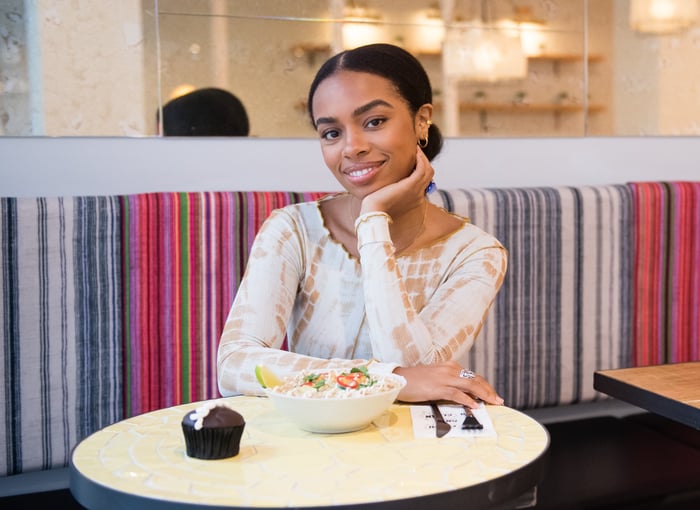 Pic source
Rachel Ama started her YouTube channel after she turned vegan. Her channel's dedicated to showing how any recipe can be made vegan with just some simple changes. Her recipes are bright, colorful, and are inspired by her African and Caribbean heritage. She believes that her activism is making sure that if anyone even thinks of switching to a plant-based diet or trying a plant-based meal, she and her recipes are available for them. She believes that if more people of color talk about their veganism and share plant-based recipes that are rooted in their own tradition, it will make the movement more inclusive.
Follow Rachel Ama: Website, Instagram, YouTube
6. Liv B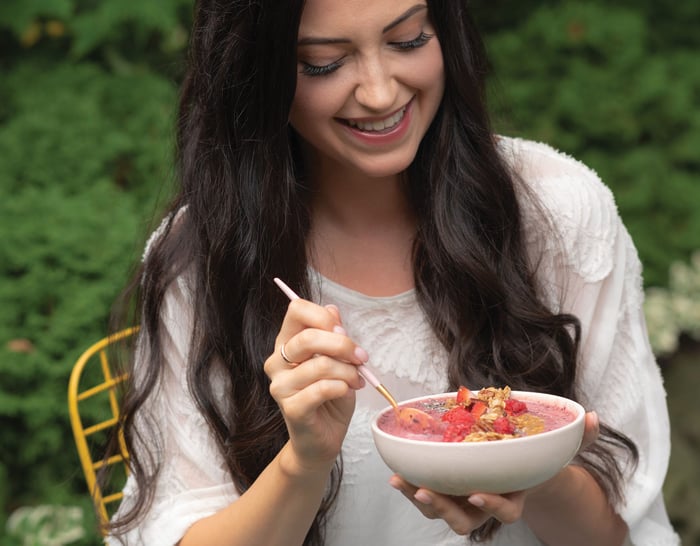 Pic source
Olivia Biermann, better known as Liv B, began her plant-based journey after a health scare. As she started eating more plant-based meals and cutting out meats, eggs, and dairy, she started uploading more plant-based recipes and meal ideas on youtube. She has published a cookbook, Liv B's Vegan on a Budget: 112 Inspired & Affordable Plant-Based Recipes, and is one of the most loved plant-based influencers in Canada. Subscribe to her channel for affordable meal ideas!
Follow Liv B: Website, Instagram, YouTube
7. One Ingredient Chef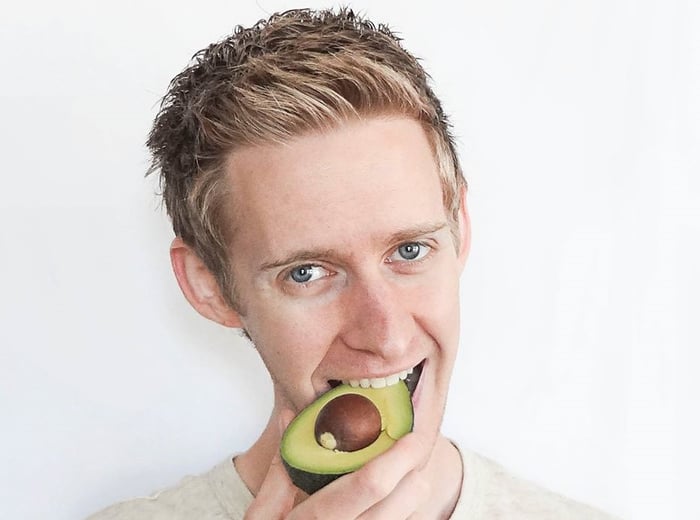 Pic source
Andrew Olson of One Ingredient Chef was an entrepreneur, personal development blogger, and a web developer who lived his life without really thinking about cooking and food. Until one night, he decided to make himself a meal when he was feeling stressed. That was the day he felt that the actions of cooking, boiling, sautéing, and all the sights and sounds related to cooking a meal for yourself can make a person feel relaxed. This was the start of the one ingredient chef—a place where chef Andrew makes cooking easy, accessible, and even therapeutic for everyone.
Follow One Ingredient Chef: Website, Instagram, Pinterest
8. Deliciously Ella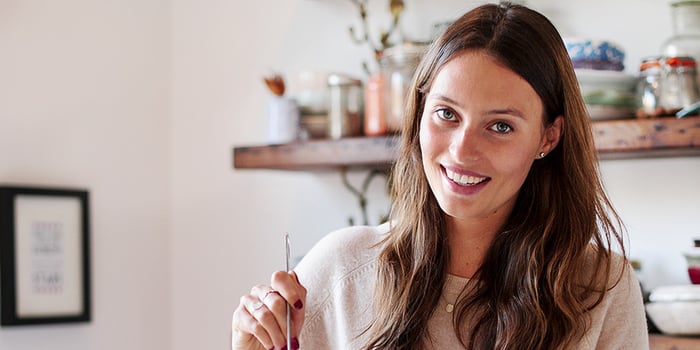 Pic source
Eleanor Laura Davan Mills is a British food writer who writes under the brand name Deliciously Ella. On her page, she shares drool-worthy recipes from appetizers to desserts and everything in between. She has penned various plant-based cookbooks that topped various bestselling charts. Her food celebrates the rich flavors of plants and she believes you can create nourishing comfort food using plant-based recipes. Her food is fuss-free and soul-nourishing.
Follow Deliciously Ella: Website, Instagram, YouTube
9. Rainbow Nourishments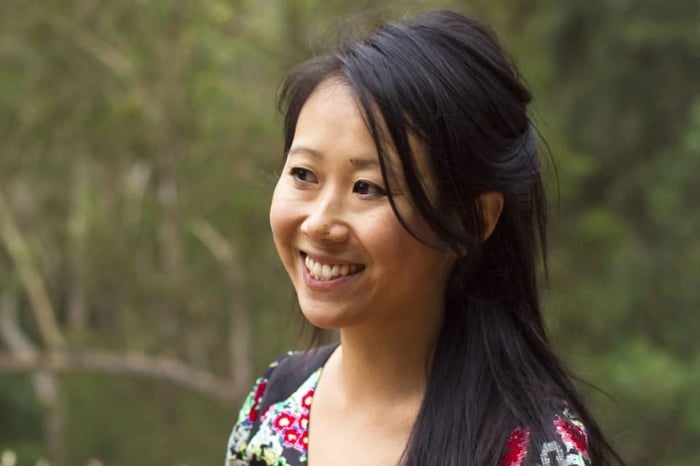 Pic source
Anthea from Rainbow Nourishments creates wholesome recipes with a twist. If you have a sweet tooth, you will fall in love with her feed. Her colorful cakes and I-so-want-this-right-now range of sweets are sure to make your mouth water. For the ones who prefer savory over sweet, she has everything from bread to pasta! Sweet or savory, all of her dishes are fresh, colorful, and downright delicious.
Follow Rainbow Nourishments: Website, Instagram, YouTube
10. Astig Vegan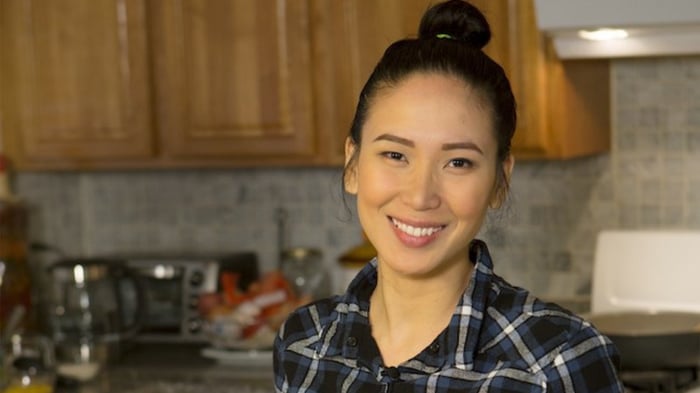 Pic Source
RG Enriquez of Astig Vegan specializes in creating plant-based Filipino food! For the Filipinos, she recreates recipes from home, and for the non-Filipino folks, she simplifies a cuisine and makes it easier for us to try out plant-based Filipino food. Her recipes are fresh, fragrant, and nostalgic. Follow her to know more about Filipino culture and cuisine!
Follow Astig Vegan: Website, Instagram, YouTube
11. Wicked Healthy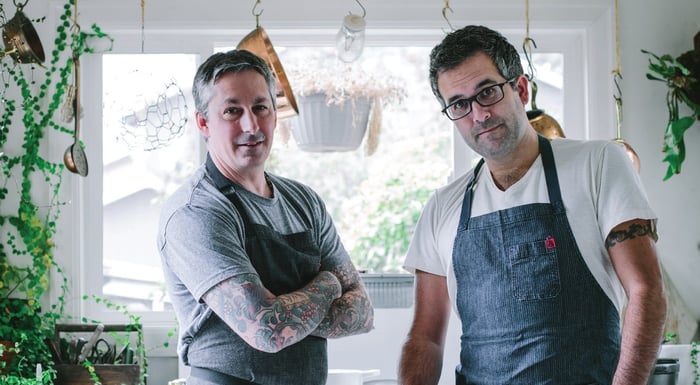 Pic source
Brothers and chefs, Chad and Derek, believe that there's no downside of cooking and eating plants. They love animals and show the world how to create cruelty-free recipes using plants. They create mostly healthy recipes (and some not-so-healthy ones). You can find these recipes on their Instagram and their cookbook: The Wicked Healthy Cookbook. Be sure to follow the brothers on their way to create delicious plant-based food.
Follow Wicked Healthy: Website, Instagram, YouTube
Share the love
Did we miss anyone? Tell us some of your go-to influencers and let's support the community!