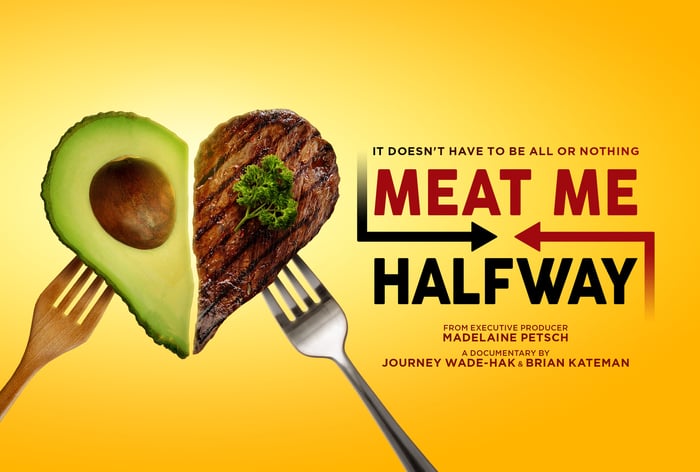 Brian Kateman may already be familiar to many of you. He is an author, columnist, activist and founder of what he has called the Reducetarian movement. With the release of his documentary, Meat Me Halfway, he can now add filmmaker to his list of credentials.
Meat Me Halfway premiered last month. It follows Kateman over the course of 5 years, as he grapples with the question of how to convince people to be more planet-conscious and humane when it comes to their diets. It is a great film, and something we highly recommend every member watch.
We caught up with Kateman to dig deeper into his movement and the new film.
Hi Brian, how long did this film take to make?
Five years. It was one of the most difficult projects I've ever undertaken—emotionally, physically, intellectually. I'm grateful to the literally hundreds of people who supported making it happen.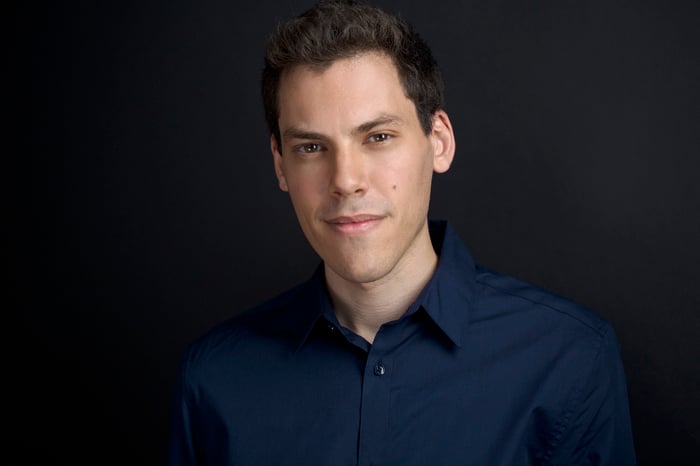 Brian Kateman
Was weaving your father and his journey always part of the plan?
We had planned to meet with my dad, and I knew we'd have a wild conversation, but the guacamole incident was an honest unexpected outcome. Journey Wade-Hak (my co-director) and I went to the supermarket prior and purchased a bunch of different ingredients with the intention of cooking my parents some vegan meals. But once I learned my parents had never had an avocado, it was obviously time to whip out the guacamole.
In fact, that's why we improvised with corn chips—we didn't have tortilla chips on hand. With that said, my dad's reappearance toward the end of the movie was a total surprise. In fact, we had nearly locked the film, but couldn't miss the opportunity to include him again given what he had told me on the phone just prior. Other than my closing monologue, that follow-up scene with my dad was the last one we filmed.
Your father's statements about climate change at the start of the film were pretty amazing. Have you found this is a view shared by a lot of people of his generation?
Yeah, to be honest. At least where I'm from in Staten Island. You know, it's funny. My sister posted a video of my dad sharing his views about climate change, and one of the comments was from someone who thought I was the strange one and my dad was totally reasonable. This was a healthy reminder to me that we all come to the world with such different perspectives, and we need to work toward advancing our goals accordingly.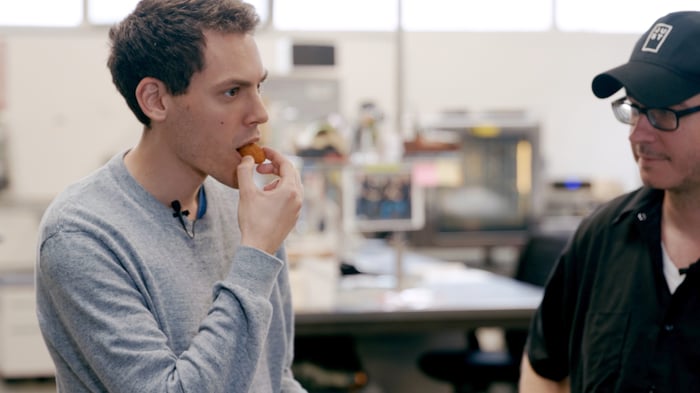 Kateman at JUST Egg lab.
Can you explain the reducetarian philosophy?
It's pretty simple—the overwhelming majority of us need to eat fewer animal products. We tend to think of meat consumption as an all-or-nothing premise, that one is either a vegan or an omnivore, but there's a wide berth between the two dietary extremes. Every single plant-based meal counts and is worthy of celebration. Given most people have no interest in going vegan we might as well offer some people the option of being as vegan as possible.
The position you have taken makes a lot of sense. So it was surprising to see that staunch activists didn't accept you. Do you sometimes feel stuck between two camps, trying to make them both understand your position?
Yeah, I do. It's understandable, interesting, and occasionally frustrating to receive flack from so many different sides, when in my view, we agree on everything that is relevant right now, specifically, an interest in ending factory farming, which almost nobody likes. I refer to much of this as horizontal hostility—the idea that people with overlapping concerns will spend more time engaging one another than engaging with people who are diametrically opposed to them. The latter, of course, is much more productive.
The good news is that the vegan-omnivore divide is finally breaking down, and with it, an awareness that the reducetarian concept makes plain sense. It used to be that vegan food was only for vegans, but now it's not perceived to be odd for an omnivore to choose tofu on occasion. That's the direction we want to move.
At the end of the day, I just want the world to be filled with more happiness and less suffering. It's really that simple. Philosophical discussions must intersect with the stark reality of where we are at in order for them to be of interest to me.
Your experience at the Animal Vigil looked very emotional. Looking back now with more time in between that, has the experience changed you?
Definitely. It turned me into an activist. You can't go through something like that and not be changed. It activated me. I always cared intellectually, but now I feel a fire within me.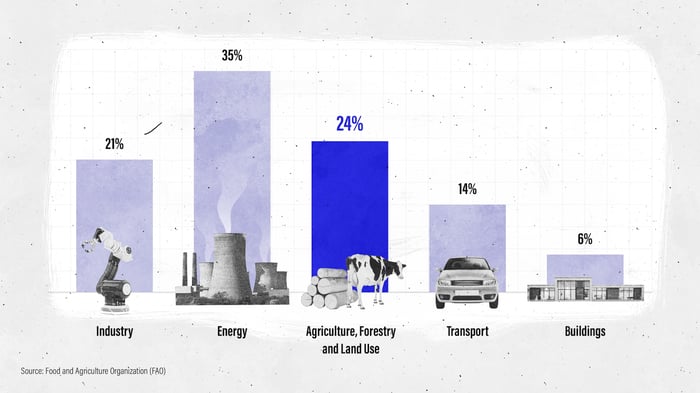 Source: Food and Agriculture Organization.
The idea of privilege was raised in your film. What role does privilege and socioeconomics play in the ability to adopt a more plant-based diet?
This discussion is privilege. Growing up, my dad worked non-stop. My parents struggled financially. He ate in the car most times, and no surprise, it was fast food. Try eating healthy when your easiest, least expensive options are McDonalds and Burger King. Communities around the world are filled with food swamps—high concentration of unhealthy eateries—mixed with limited access to supermarkets. One can't expect to shout "go vegan" or even "eat less meat" and see the world change. It's a start, but the food environment needs to be changed too.
You had a really impressive line-up of founders in the film? Was it tough to get access to all of these people?
The movement is blessed with kind, generous people, and everyone was more than willing to share their insights and perspective, including founders of various companies. These are mission-driven people.
Is there someone you really wanted to interview for the film but couldn't?
That's a good question. Hey Oprah, if you are reading this, have your people reach out to me—I'd be delighted to include you in an extended cut. Actually, sorry, I take it back—I have a fierce intellectual crush on Bo Burnham at the moment, so I'd like to interview him if he's available for a chat.
After the journey you took making this, do you personally believe in the idea of humane meat?
I know what you mean, but I almost reject the phrasing of your question. The vast majority of meat comes from factory farming, which are unbelievably cruel, so why in the world would anyone spend time being against meat that doesn't come from a factory farm, when it essentially amounts to a rounding error, and is obviously better, even if not perfect? To pick on the tiny % of people raising animals in more humane ways makes absolutely no sense to me. Put that objection on the back burner—when factory farming no longer exists it'll be relevant. But for now, it's a distraction from what matters most—ending Concentrated Animal Feeding Operations (CAFO). For the record, I feel the same way about being against plant-based meat and cell-cultured meat. No solution to ending factory farming is perfect, but we can't let perfect be the enemy of good. We have to allow for whatever solutions help end factory farming—it's just that damn awful by comparison.
How did you get actress Madelaine Petsch involved in the film?
As Madelaine mentioned on Jimmy Fallon, she learned about the Reducetarian movement and kindly reached out to me offering her support. When I told her about Meat Me Halfway, she enthusiastically jumped on board! I couldn't be more grateful for her.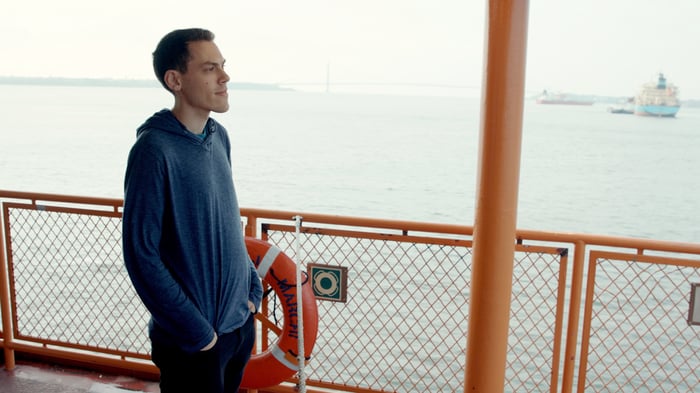 Brian Kateman.
What conversations do you hope this film raises?
I hope the film inspires people to talk about the value of eating fewer animal products. I hope it inspires people to meet people where they are, and enter conversations of disagreement with a genuine sense of compassion. I hope all of these discussions help create a world where factory farming no longer exists.
If you could show this film to 3 persons, who would they be?
Jeff Bezos—perhaps he'd be motivated to allocate some of his wealth to donating and investing in the movement.
Madam Vice President Kamala Harris—perhaps she'd be motivated to enact policies that advance our cause.
Anyone—who wants the world to be a kinder, healthier, more sustainable place.
What are you working on next?
Meat Me Halfway the book—the written version of the film which goes into a lot more detail—comes out in Spring 2022. And our annual Reducetarian Summit is just a couple of months away! I'm taking a short vacation so I don't burn out, and then am going back to work. There's much of it to be done.
Visit the Meat Me Halfway website to purchase and watch this film.