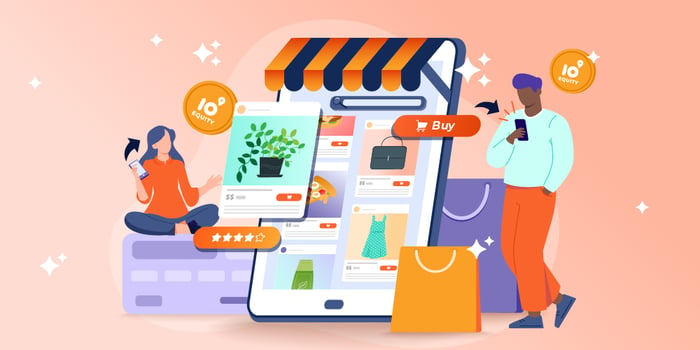 Hello abillion family,
I have some big announcements today, sharing the work that our amazing team in Singapore and Japan has been doing behind the scenes the past few months. But before I share that with you, I want to first say how proud I am of the community that all of us have built here at abillion.
Thanks to your work, your dedication, your reviews, and your engagement, we've influenced more than 200,000 companies globally to create more sustainable options for people. And we've helped millions of people discover the joys of vegan food and vegan products, stretching across the world from Chile to Australia. Thank you for being here, thank you for caring for one another, thank you for helping us build abillion. The community has gotten this far all thanks to you.
Ok Vikas, what are you here to say? My wife always tells me, "Get to the point Vikas", so let me dive into some of the big improvements we're making for everyone.
We're expanding the ways you can create impact on abillion.
We've launched Impact One. You can now invite your friends to abillion and we'll give them their first $1 to donate. And you'll receive $1 of shares in the company every time they sign up. Just click the share button on your profile to get your link.
We're increasing how much you can raise for every review up to $2! You'll receive $1 of equity in the company, plus up to another $1 to donate. We've analyzed over 2 million reviews on abillion to understand what motivates people to choose sustainably. What you receive depends on how helpful your review is in guiding the community to create more impact. Stay tuned for more details.
We've expanded our marketplace to 42 countries! It's the world's first marketplace where every sale creates impact for animals and the planet. It's completely free to list a vegan product or service and each sale has a portion allocated to donations. With our marketplace we will be able to scale our donations to $1 billion dollars.
You help the vegan community grow, create impact for animals and the planet, and you own a piece of abillion? Yes! I've written a lot about ownership in the last year, and I want all of you to be owners in this dream that we're all working hard to achieve. Every dollar of equity you save in your abillion wallet today could be worth hundreds of dollars in years to come. And you'll be able to do anything you want with your share, whether it's donating to your favorite animal sanctuary, or creating a better life for your family. It's our commitment that we care about you and are building this so all of us can create a better future for the planet.
The mission of the company is a billion–to help a billion people go vegan, to help a billion people live more sustainably, and to help create billions of options that are better for you and for the planet. It's all possible if we come together now to help grow and welcome many more people into our community.
I'll end with one of my favorite quotes, "Whoever saves one life saves the world entire". All it takes is taking a step forward.
Thank you.
Vikas
If you're new to abillion, sign up today with my invite code: VIKAS