Review of Nukazuke Pickled Ginger-Carrot Onigiri at Obon Shokudo by pdxveg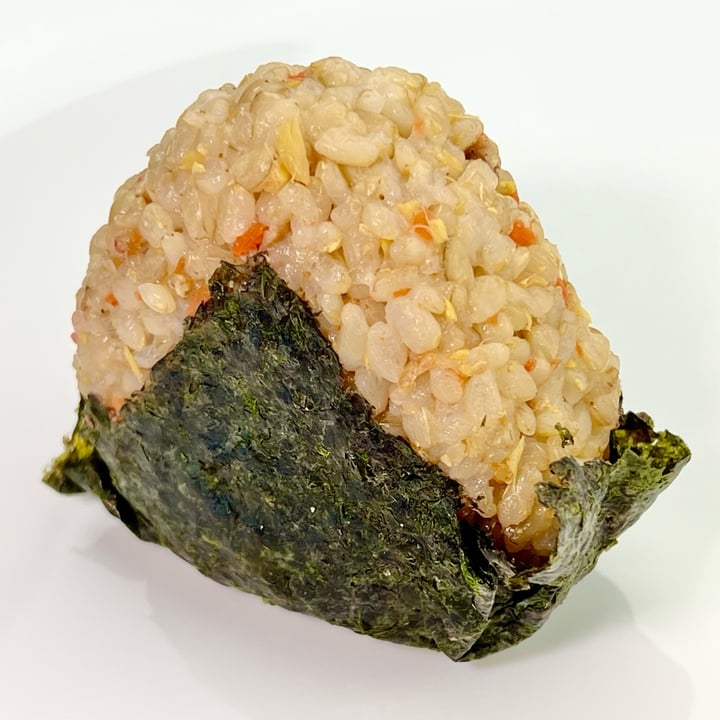 These are made with made sprouted brown rice, smoked tofu misozuke (spreadable miso-cured tofu), miso or pickles wrapped in a nori sheet. There are multiple kinds with distinctive delicious flavors, and I've enjoyed all the ones I've had. This one was made with ginger and carrots that were pickled in a traditional rice bran bed, which gave them a refreshingly acidic taste and aroma.

#onigiri #veganjapanesefood #saveveganrestaurants #pdxvegan
myveganworld
 Here in Naples Florida we are soooi limited as far as vegan restaurants so I'm a little jealous you posting this!!
1 like
Reply
svraphael88
 How do you always make your photos look like this? Do you take the items home and photograph them? :)
1 like
Reply
svraphael88
 Amazing! What about when you're at restaurants? I've seen your plates like dripling with sauce. Do you just plate it yourself? Your pics are just so stunning!
1 like
Reply
pdxveg
 Ever since the pandemic we've just been doing takeout. Hope to dine in again at some point.
1 like
Reply