Review of Vegan Buddha Bowl at Boul Kongresni Trg, Hitro, zdravo & okusno by slovenianveganfinds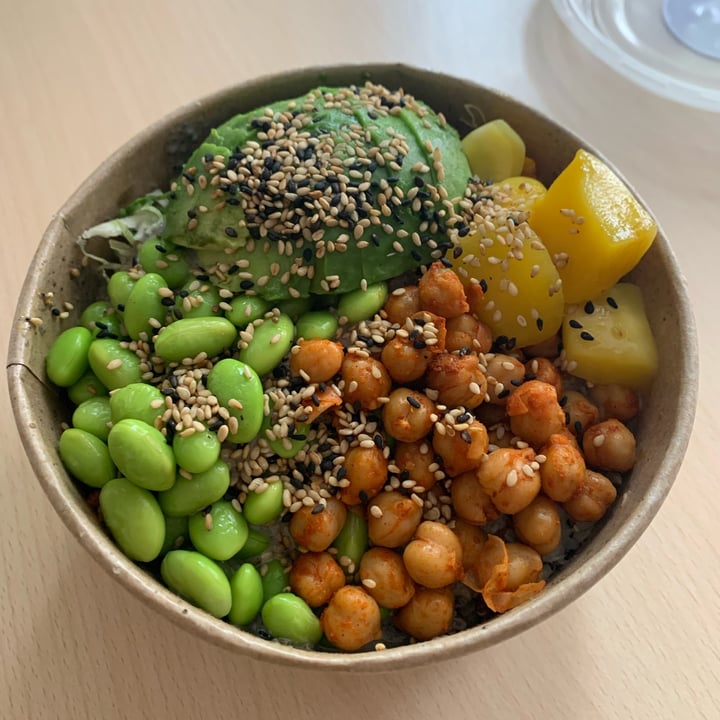 This is a new location that just opened a few months ago. No seating (outdoor or indoor).
This was a tasty vegan buddha bowl with avocado, edamame, chickpeas, mango, sweet potato and grains.
There was a lot of quinoa and rice left at the bottom so either I have to learn to mix it better (very probable) or they could change the fruit/veggies ratio to grains ratio to make it even tastier.
Very filling. Price is quite high, 11.50€, but considering the ingredients and the location it is understandable (it is located on the main square of the capital city).