Review of Chorizo Basket at Baskethouse by yourfriendjen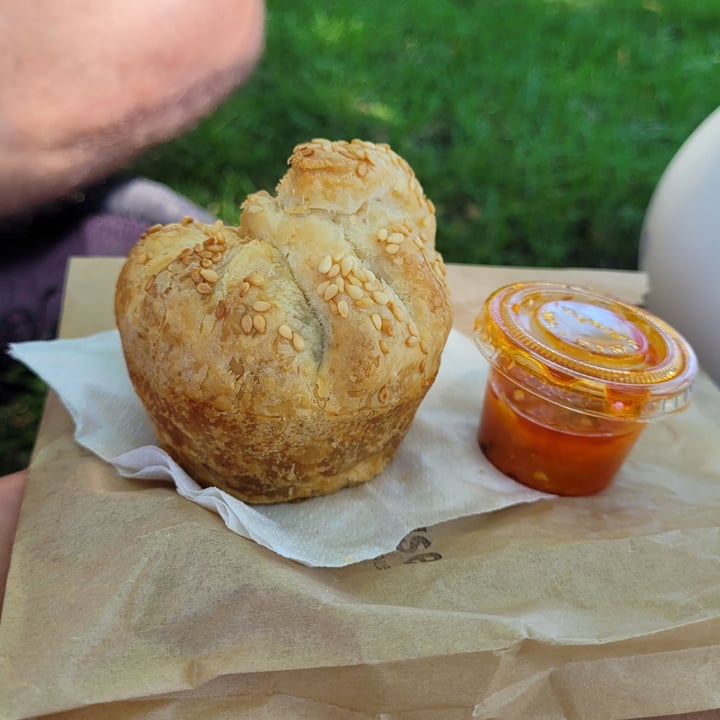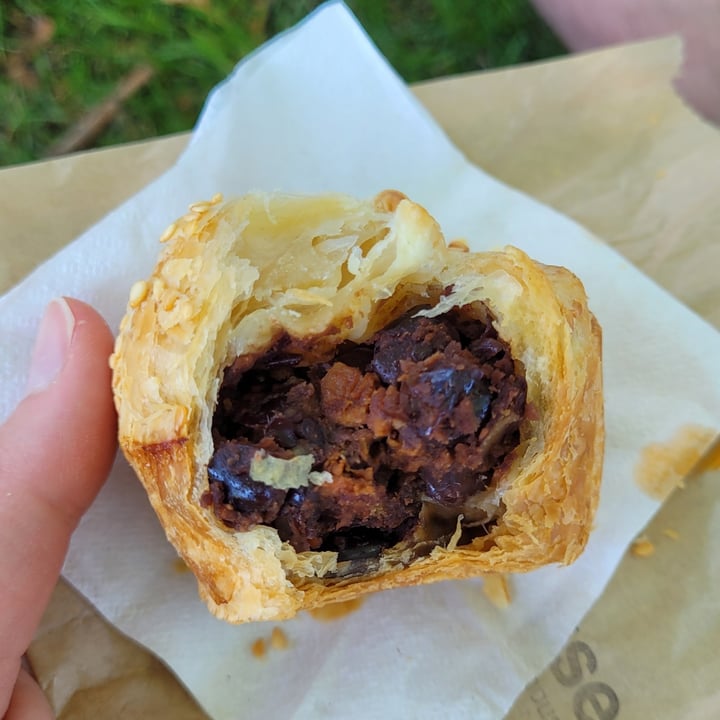 This was a unique item and very tasty. The outside was very flakey, like a croissant, and the inside was flavorful.
Contains black beans, soy chorizo, and sauteed onions. Came with a little container of sauce which paired nicely and added some heat.