Review of Hummus Tortillas at BARASTI by hereforareason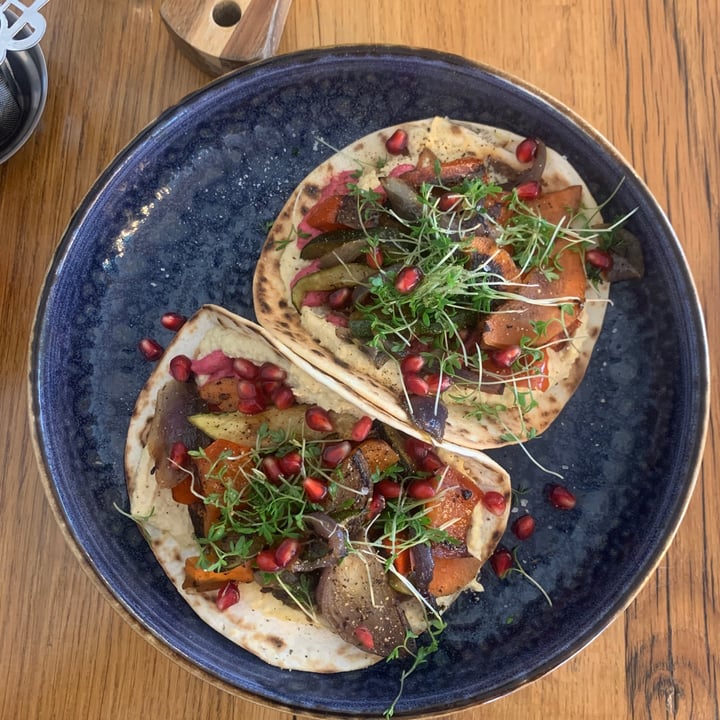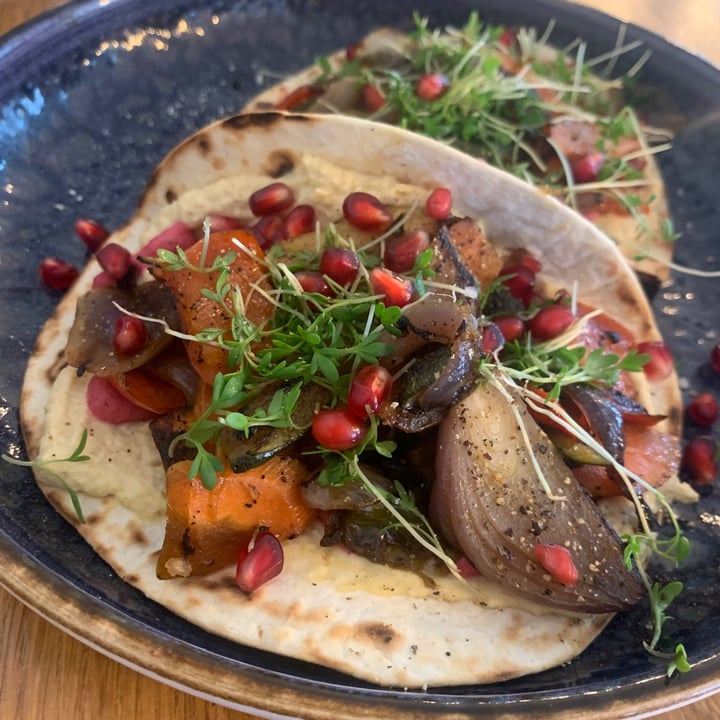 Arrived a little too early to try the bomb-sounding tempeh vegan Bao buns on their street food menu, so I got the Hummus Tortillas (or at least I think that's what it was called—their online menu and window menu only show their street food).

Having one vegan meal on the menu helps prevent decision fatigue (…she says, looking for the silver lining when outnumbered by animal-based dishes). There are some additional items for vegetarians.

The dish itself was delicious! The plating was nicely done. The tortillas nice and soft. Grilled Mediterranean veggies with such an enjoyable charred flavor. Seasoned very well. Hummus, accompanied by a pretty pink beet hummus. And pomegranate seeds plus micro greens for a special touch.

If you order a rooibos tea, note that it may come with a mini cheesecake and honey. I love that teas and coffees often come with surprise side treats in this city, but be careful because sometimes they're not vegan.
vikas
 Always so nice when restaurants do that but then it's usually not vegan and when I politely give it back I know it usually ends up in the trash! Usually only a problem when I'm eating alone otherwise my non-vegan friends will prove helpful 🤣
1 like
Reply