Review of Kanelbulle at Magnus Johansson Bageri & Konditori by enkelvegan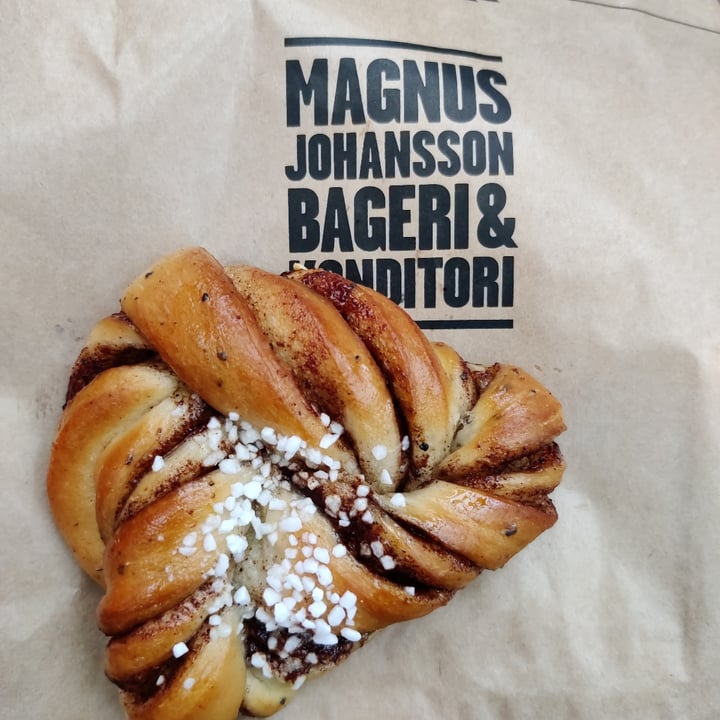 Cinnamon bun. Very good! Not dry at all, perfect texture. Lots of cinnamon.
thegluttonoussloth
 They're the yummiest buns in Stockholm. I never realised they were vegan. I shall celebrate this news with a bun or 5.
1 like
Reply
enkelvegan
 When I was there they told me they only had vegan buns on cinnamon bun day sadly!
1 like
Reply
thegluttonoussloth
 Odd that. I live nearby. I will pop in and pretend to be a confused German tourist wanting a vegan bun. "Ursäkta mig. Jag kom hela vägen från Tyskland för en vegansk kanelbulle." [read this with a German accent]. Det blir kul.
1 like
Reply
thegluttonoussloth
 You know how it'll go. They will be very polite and share my sadness when they tell me they don't have any. This is Sweden. Even sadness is polite.
1 like
Reply